YES, WE ARE OPENING REAL OYSTERS WITH REAL PEARLS INSIDE! 
Hi.  I am Laura Diehl, author, speaker and co-founder (along with my husband Dave) of Grieving Parents Sharing Hope (GPS Hope). Let me tell you what happened to me, and why we are doing this.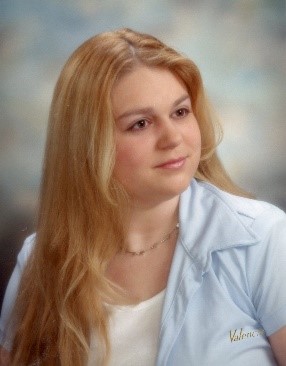 Our daughter, Becca, died at age 29 on October 12, 2011 from heart damage due to one of the chemo drugs she was given at age three (along with having her tiny left leg amputated) as part of her treatment for cancer.
The first two years after her death were a blur of suffocating darkness and confusion. The next couple of years I started doing a bit better, but the fifth year was another weepy one. That Christmas, my oldest son purchased some oysters to be opened live on Facebook, and the pearls inside were mine to keep as my Christmas present. It was so fascinating to watch them being opened and to see the gorgeous different colored pearl in each one.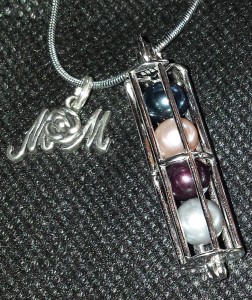 While waiting for them to arrive in the mail one day, I found myself in tears thinking about how deeply touched I was to be able to have something tangible in my hands to remind me of the hope I have that God keeps His promises to take something so horrific, and somehow (as only He can) turn my shattered life into something of beauty that was still valuable and worth living!
Right then and there I knew I wanted to find a way to give this same "gift" of this gorgeous symbol of the HOPE we have in Him into the hands of other pareavors (bereaved parents).
It has been a bit of a journey to get here, but GPS HOPE IS NOW DOING OUR OWN OYSTER OPENINGS (called shucking) ONCE A MONTH, LIVE ON FACEBOOK!
DO I HAVE TO BE A BEREAVED PARENT TO GET IN ON THIS?
Absolutely not! There are lots of other reasons to do this:
You know someone who has lost a child and want to bless them with this tangible gift of hope

Just purchase the oyster, let them know, and have them join in on the live stream wherever they are to watch their oyster being opened, knowing the pearl inside is theirs. How easy (and unique) is that? (If they can't watch live, they can watch the replay.)

It makes a great, unique gift (birthdays, weddings, bridal showers, congratulations on an achievement, Mother's Day, graduations, etc.)

Just let them know you purchased an oyster for them and have them join the live stream to watch their gift being opened (or they can watch the replay)

You want to support GPS Hope (this brings in finances to help us reach more grieving parents)
It's something fun and you just want to do it!
SO WHEN IS THE NEXT PEARLS OF HOPE OYSTER OPENING?
The next Pearls of Hope live Facebook event will be:
Thursday, February 15th starting at 8:00PM (Central)
(however this could change as the first person to order gets to pick the date!)

This openings special is...
Buy a Cage with a Heart and get $10 off when using Promo Code LOVE!
We will only be able to open oysters for 20 people each time, and they will be opened in the order purchased. So, make sure you get on the list right away, especially if you have a special person, date or event coming up that you want to honor with a special pearl.
_________________               11. _________________
_________________               12. _________________
_________________               13. _________________
_________________               14.  _________________
_________________               15.  _________________
_________________               16.  _________________
_________________               17.  _________________
_________________               18.  _________________
_________________               19.  _________________
_________________               20.  _________________
HOW DOES IT WORK?
Step one: Go to pearls.gpshope.org and make your purchase. (All oysters are guaranteed to have at least one pearl in them.)
One oyster for $20
Three oysters for $50
Five oysters for $80 (Buy four get one free!)
Step two: (Optional) Add any jewelry you want to purchase into the cart.
Step three: Check out (pay for your order).
Step four: Join us on www.facebook.com/gpshope on the day and time of the party for the live feed.
Step five: When it is your turn, you get to pick which oyster(s) you want opened (by letting us know in the chat box).
The rest is easy.
Watch your oyster(s) being opened to reveal your gorgeous pearl!

Sometimes there are two pearls in the same oyster!!!!! I personally have 4 sets of "twins"! (Yes, I have become quite the collector of these precious gems... don't judge me!)

Wait patiently for your pearl(s) (and jewelry) to be shipped to you.
Wear your pearl as a tangible symbol of the Hope we have that God really is able to make beauty from ashes!