Thank you for your interest in the  book When Tragedy Strikes: Rebuilding Your Life With Hope and Healing After the Death of Your Child by award winning author Laura Diehl.
In this media kit you will find the following:
Author Bio
After the death of their oldest daughter, Laura Diehl, along with her husband, Dave, founded Grieving Parents Sharing Hope (GPS Hope) and travel full time in their Hope Mobile (a 38-foot motor home) encouraging grieving parents on their difficult journey, guiding them to a place of hope, light and purpose.
Laura hosts the weekly Grieving Parents Sharing Hope podcast, and is also a singer, national speaker and a contributing writer to grief organizations. She has written several books, including the multiple award winning When Tragedy Strikes: Rebuilding Your Life with Hope and Healing After the Death of Your Child (Morgan James Publishing, New York).
Dave and Laura's home base is in Southern Wisconsin and are the parents of 5 adult children (including Becca who has already received her promotion to heaven) and are blessed with six grandchildren.
About the Book When Tragedy Strikes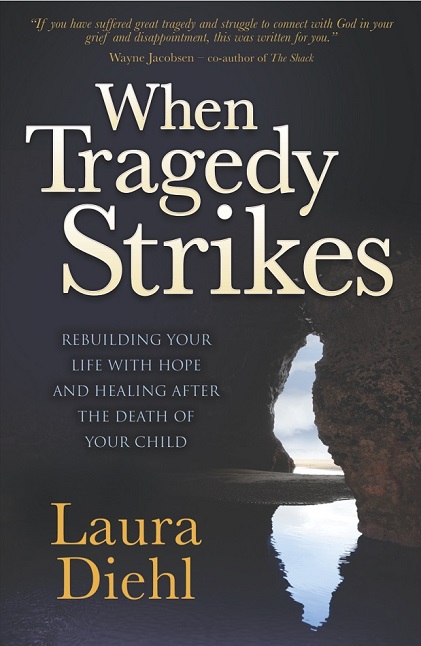 After the death of a child, there is no closure. It is like learning how to live with an amputation---you are forever changed and need to learn how to live a new "normal." There can be a feeling of desperation to find someone farther ahead on the path who can understand the crushing pain that makes you feel like you can't even breathe at times.
Laura Diehl was plunged into that place with the death of her daughter, and meets the deep need to connect with others who have experienced what cannot be put into words. "When Tragedy Strikes"  is the raw account of her journey from deep darkness back into light and life, extending a hand of hope to those traveling on the path behind her, who need to rebuild their lives after the death of a child.
When Tragedy Strikes won the 2017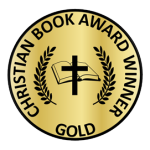 Centauri Christian Book Gold Medal Award.  Here is the award-winning review:
"Congratulations 'When Tragedy Strikes' a book by Ms. Laura Diehl, a 2017 Gold Medal Christian Book Award Winner in the category of 'Non-Fiction'! This powerful book was written to help people who have experienced the loss of a loved one, especially a child. The book details the authors family, the circumstances which led to the death of her child, and the emotional process the author went through after the tragedy including how God, family, friends, and the Bible helped her through the situation. The author also offers suggestions and Bible verses to help those coping with the loss of a child like she is. The book was very well written and organized. The style of the writing is first person, so the reader remains engaged throughout the book. It is 3 things in one – a celebration of their daughter's life, a journey the author went through after the tragedy, and a guide to help others in her situation. Although over 100 pages, it can be easily read in one setting. Even though the book is about the loss of a child, it can be used as a template for dealing with any sort of tragedy. At the end of reading this excellent book you will feel like you know the author and her family, the struggle they went through, and be able to use the suggestions and lessons they learned to help you in your life!"
The Mission Behind the Author
Laura Diehl has a passion to help grieving parents find their way out of their suffocating blackness to be able to live again. It will not be the same life, but it can be done, and it can be good. And it must be done for their own sake, and for the sake of those who need that parent, especially their other children.
GPS Hope (Grieving Parents Sharing Hope) was started as a place for grieving parents to find hope. It is for those who are going through the deep dark blackness that only those who have lost a child from this earth can understand. Through Laura's books and GPS Hope, bereaved parents will find others who are on the same journey. It is a safe place for their shattered hearts; a place to find resources and tools to give them hope, and to help them live again beyond the death they have experienced within themselves from the death of their child.
Photos of Author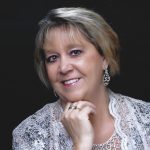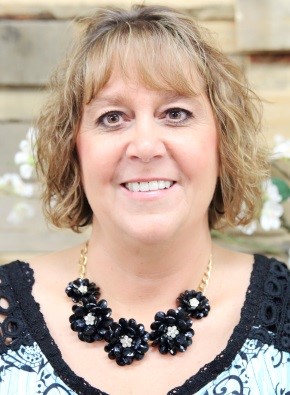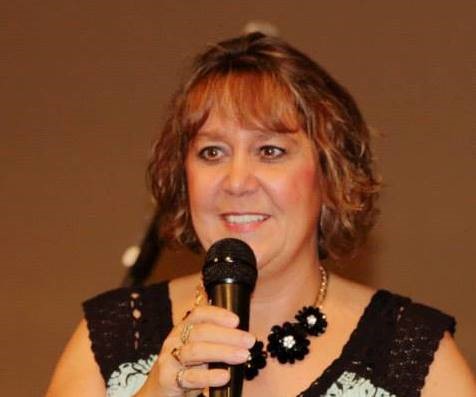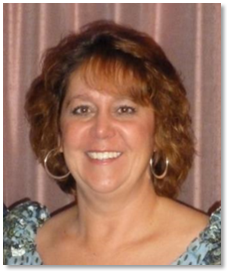 .
Contact information
Laura Diehl,   608-290-6912, laura@gpshope.org
Facebook: www.facebook.com/gpshope
Website: gpshope.org
A Sample of Endorsements for When Tragedy Strikes
 If you have suffered great tragedy and struggle to connect with God in your grief and disappointment, When Tragedy Strikes was written for you. Laura Diehl knows the unfathomable pain of losing a child in tragic circumstances, and through the grief and pain finding her footing in the love of an affectionate Father. As she describes her own journey with honesty, compassion, and wisdom, she will help you process your own journey and find a glorious hope beyond your darkest days. - Wayne Jacobsen, author of He Loves Me, Learning to Live in the Father's Affection, and co-writer of The Shack
Laura's book, When Tragedy Strikes, will squeeze tears from your eyes and put a smile on your face as she writes about her beautiful daughter, Becca, and the process she experienced from pain to purpose. Having lost my own daughter at Columbine in 1999, I understand the sorrow of an unimaginable loss.  This is a book that should be read by everyone who has experienced the loss of a loved one, especially a child.  - Darrell Scott, founder of Rachel's Challenge, and author, father of Rachel, age seventeen
After years of struggling with the death of my son and daughter, When Tragedy Strikes completely validated my emotional journey. Laura's willingness to expose her true thoughts and feelings made me feel justified, not ashamed of my own feelings.  She focused my head and heart on the only true Healer who can provide all I need in the midst of my dark valley –Jesus Christ.  I am hopeful for the day I will be reunited with my precious babies.  Thank you Laura, for writing this book, and giving me and all grieving parents a voice in the midst of our pain.  -Laurie Bolka, mother of Nelson, 4 months and Jessica, 2 months
Laura Diehl has a way of sharing her experience and healing after hers daughter's death that is so relatable. Your heart and soul can't help but be touched by her honesty and openness about her hurt and depression. I believe this book will help so many people. When Tragedy Strikes touches all aspects of the grieving process and brings Scripture and life experience together. We are not going through this alone. Not only do we have our Father in heaven holding us up, but he has given people like Laura the gift and inspiration to share with us the hope and healing we need. - Kathy Pelton, mother of Joshua, age 23
Seldom have I read a book written with such honesty, frankness and passion regarding the struggles one encounters when a loved one has died. Although written after the death of her daughter Laura's journey of moving through loss to again find hope has pearls of wisdom for recovering from any loss. - Dr. Gloria Horsley, president and founder of www.opentohope.com and mother of Scott, age seventeen
I read When Tragedy Strikes all in one setting. I can't express how amazing this was to read. Laura's story touched my heart and validated my experience when I embarked on the same journey 28 years ago when my son Joel Brian passed away. I feel this is required reading for any mother that is grieving the loss of a child. -Pastor Lynn Breeden, founder of www.mourningtodancing.com and mother of Joel Brian forever 5 years old
From my perspective as a pastor and walking through every season of life with thousands of people, the death of a child has to be the most excruciating loss a person can go through. The pain seems unstoppable and all consuming.  And then you add on top of that the stupid and flippant responses people make to you as a grieving parent, and it further entrenches you in a dark forest without a compass and without a light.  In the book When Tragedy Strikes, Laura is able to skillfully give voice to this grief in a loving and poignant way that only a person who has gone through the death of child can fully understand. But in addition, she is able to create a tangible blueprint for rebuilding your life that will give you a compass and a light to guide you through the darkness of your grief.  If you are walking through the death of a child, or someone near you is walking through this, When Tragedy Strikes is a must read. - Russ Walker, senior pastor of CrossPointe Community Church
Questions and Answers
Q: How long did it take you to write When Tragedy Strikes?
A: The first four or five chapters I took my time (because the content is so deeply emotional) and took six months. Then under contract with Morgan James, the rest of the book was written in three months.
Q: Do you think the grief of a parent is worse than the grief of other losses?
A: All loss is painful. It really doesn't help anyone to compare these losses.
However, in answer to the question, most experts agree losing a child is the greatest loss a person can face. In my book Come Grieve Through Our Eyes I give a few references to some studies in this area. Those who have lost both a spouse and a child, or a sibling and a child, or lost both a parent and a child, will say that losing the child was much worse.
Why is this? We know at some point in our lives we're going to lose our parents from this earth. Unfortunately some children lose their parents at a very young age. But the older we get, the deeper the realization; this is something that is going to happen. For those of us who are married, even if we don't talk about it, somewhere in the back of our mind we know at some point, one of us is going to die ahead of the other one. It's pretty much a 50% chance that I'm going to be here without my husband at some point. Grandparents, aunts and uncles…those who are older than us are supposed to die before us.
The death of a child totally disrupts that. It not only turns us upside down, but inside out. It is so very wrong to bury your child, no matter the age of that child. Many bereaved parents liken it to an amputation. A part of your very being is cut off from you, and somehow you have to figure out how to heal and how to function again. You will never be the same, as you will always have to deal with that part of you missing.
Q: Who exactly is this book for?
A: When Becca died, I didn't know anyone who had lost a child to help me navigate through the intense pain and darkness. I didn't want other parents who found themselves in this same place to feel alone like I did, so I wrote When Tragedy Strikes to reach out a hand of hope to other grieving parents who find themselves on this dark path behind me.
However, those who have read When Tragedy Strikes who are not bereaved parents say it helped them work through grief of other deep losses, and recommend it for anyone who is facing a deep loss of any kind.
Q: Will those who have lost a child through miscarriage get something from this book?
A: Yes, definitely. Most women who have had a miscarriage are told by the people around them that they shouldn't be grieving years later, since they didn't actually lose a child that they got to raise and know in a personal relationship kind of way. This has left very deep wounds in many of these women, and I have had many women tell me this book validates their loss as being very real, and validates their need to grieve the loss of their child.
Q: What is this word "pareavor" that you introduced in the book Come Grieve Through Our Eyes and talk about in the back of When Tragedy Strikes?
A: I am so excited to answer this question. When someone loses a spouse, they are called a widow or a widower. With the death of parents, a person is an orphan. Why is there no term for a person who has lost a child? This really bothered me, so one day I just started putting words together and came up with "pareavor".
"Pa" comes from being a parent, and "reav" comes from the word bereave. Reave actually means to plunder, seize, or tear away. That seemed to describe who we are; a parent who has had our child seized and torn away from us. We are pareavors.
Those who have been introduced to this word seem to love it, especially pareavors. They started using it immediately and are sharing it with others.
Book Excerpts
     What was happening with me physically and in my mind during the worst of my grieving period those first couple of years seemed so much greater than my strength to get through it. In a very real sense, the mental and emotional "energy" of grief saps brain power and leaves a person quite disoriented and unable to hold a thought for very long.
     There are those who would tell us it is our choice to either lean on God for strength or fall apart, but that wasn't the case for me. I did both. I leaned on God as I fell apart.
 ~~~~~~~~~~~~~~~~~~~~~
      Somewhere I heard or read the words "Spiritual blessings come wrapped in trials." I wrote a note saying: "The loss of a child is an awfully deep trial to wrap a blessing in!" God's unexpected answer followed: I know, because My Son died, and it was wrapped in the blessing of you!
~~~~~~~~~~~~~~~~~~~~~
     As grieving parents, we know we are missing out on life that is continuing on around us, but the fog and pain are so strong it's like we don't care. And yet we do care. So much confusion…so much pain…too much to think about through our fog. Sometimes all we can do is breathe into the next minute.
~~~~~~~~~~~~~~~~~~~~~
     When a scripture was thrown in my face to tell me what the Bible said I should be feeling or saying, or how I should be acting, it did more damage than good. But when I sat down and it was just me and God, He would lead me to the exact places in His Word to bring just what I needed for that moment.
~~~~~~~~~~~~~~~~~~~~~
     Yes, God could have stepped in and saved our child, and that is beyond what I can understand. I have a finite mind. I don't know why He didn't save Becca, and I don't know why He didn't save your child. But what I do know is there is no greater time for our need to have God at work in our lives than the death of our child. Without God there is no hope. And without hope, we will be stuck in our pit of despair. It is impossible to be neutral. We either move toward God, or we move away from Him. But when we move away from God, we are moving away from the One who can give us the greatest strength possible to get through this.
~~~~~~~~~~~~~~~~~~~~~
      I can choose to believe there is no God or He would have saved my child. I can choose to believe that if there is a God, He isn't good and He isn't fair or He would have saved my child. Both of those options leave me feeling angry and empty. I have chosen the third option. There is a God, His thoughts and ways are so much higher than mine, He loves me with a perfect love, and even though I don't understand why He has allowed this to happen, I still trust Him with my life both here on earth and for eternity. This option has brought me to a place of peace, rest, hope, and life again—even within the pain.
~~~~~~~~~~~~~~~~~~~~~
      It was not easy, and at times I would close my door and allow myself to tear up and grieve some more. So if you're reading this and you're a father who has lost a child and you tend to compartmentalize, I encourage you to allow yourself those moments to grieve. Grieving is not a sign of weakness, it is a way for us to heal.
~~~~~~~~~~~~~~~~~~~~~
      I refused to believe my life ended when Becca's life ended. I knew that I knew that I knew I was still here for a reason. My life still had a purpose, and I had to find a way to get past this blackness, to be able to live the life God had put me here on earth to live.
~~~~~~~~~~~~~~~~~~~~~
     There is no magical age when the death of our child doesn't affect us in a very deep and profound way. Whether our child died in the womb or was in their sixties, the wrongness of their death causes trauma, and we are never the same.
~~~~~~~~~~~~~~~~~~~~~ 
MEDIA CONTACT:                                                                                                              **FOR IMMEDIATE RELEASE**
Nickcole Watkins
Morgan James Publishing
516.900.5674
Nickcole@morganjamespublishing.com
Grief Book Shows Parents Who Lose Children Can Find Hope Again
NEW YORK—MONTH XX, 2016—Morgan James's release, When Tragedy Strikes: Rebuilding Your Life with Hope and Healing after the Death of Your Child by Laura Diehl, brings hope to parents struggling after the unthinkable loss of their child.
Losing a child can be one of the most traumatic and heartbreaking experiences in life. This loss causes immeasurable sorrow and grief to those parents who are mourning their child. The unnatural order of burying one's own child can cause most parents (especially mothers) to slip into a long period of darkness, unable to move forward with their lives. From her own personal experience, Laura Diehl shares her raw and real journey of darkness and pain, but also shares with the readers how to take similar steps out of that pit of darkness, back into light and life.
When Tragedy Strikes: Rebuilding Your Life with Hope and Healing after the Death of Your Child doesn't try to bring back the old life one once had. Instead, it compares the death of a child to an amputation (like Diehl's daughter experienced at three years old). It is permanent, and the loss will have a lasting effect for the rest of those parents' lives, but it doesn't have to keep those suffering from rebuilding their life with hope and purpose.
Those who have never experienced the death of a child often believe all it takes is a determined will to get past the darkness of grief and get back to normal. This often causes bereaved parents to either isolate themselves, or use all of their energy pretending to be the person others want them to be.  
As a parent who has lived through the death of a child, Author Laura Diehl offers other grieving parents the relief they need to be understood, and walks with them through the darkness, being the life-line of hope they need that it is possible to live beyond the death of their child. Anyone who has recently experienced loss will benefit from reading this inspiring book.
If you would like more information about this topic, or to schedule an interview with Laura Diehl, please call Nickcole Watkins at 516.900.5674.
About the Author:
Laura Diehl is a successful multiple award-winning writer, having written six books besides When Tragedy Strikes. Laura and husband Dave have five children, one of whom has gone on to heaven. Laura and Dave live in a 38-foot motor home for their nonprofit ministry Grieving Parents Sharing Hope (GPS Hope) speaking and ministering in music, to provide support and resources for grieving parents around the nation. Their home base is in Southern Wisconsin.
More About This Title:
When Tragedy Strikes: Rebuilding Your Life with Hope and Healing after the Death of  Your Child by Laura Diehl will be released by Morgan James Publishing on July 5,  2015. When Tragedy Strikes—ISBN 9781630477783—has 210 pages and is being sold as a trade paperback for $16.99.
About Morgan James Publishing: Morgan James Publishing (www.MorganJamesPublishing.com) provides entrepreneurs with the vital information, inspiration, and guidance they need to be successful.  Morgan James Publishing, The Entrepreneurial Publisher™, has been recognized by Publisher's Weekly for three years on their fast growing press list and is reported as being the future of publishing.
 # # #
For upcoming events, please go to https://www.facebook.com/GPSHope/events
GPS Hope is an outreach of Crown of Glory Ministries