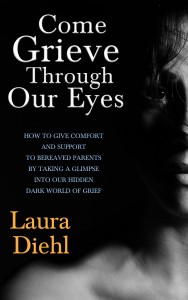 Not sure Yet? Get the first two chapters free!
"Finally! Now You Can Know… how to help grieving parents... even if you have said or done the wrong things in the past for someone who is grieving, or you have never experienced it yourself..."
The book Come Grieve Through Our Eyes: How To Give Comfort And Support To Bereaved Parents By Taking A Glimpse Into Our Hidden Dark World Of Grief is filled with words from dozens of grieving parents, which have opened the eyes of their friends and loved ones ... Now, it's YOUR turn to put their words to work for those you love and care for who have lost a child from this earth!
It's tough.
I get that.
It's true that many well-meaning family and friends of grieving parents will make an attempt to help those parents through the most difficult trauma they will probably face in life.
A few (a very few) will succeed by truly being there when that parent needs them, especially the farther out the death of their child becomes.
A few more will start out with good intentions, but they soon fall off the grief wagon, feeling like the parent should be past the darkness and getting on with life.  Or the busyness of their own life keeps them from seeing the pain, confusion, and isolation of that parent over time.
Most will fail. When I say "most", I mean 95%. I am not talking about those who stop by with food, or give a phone call in that first month. I am talking about beyond that time, when these hurting parents need someone the most, months and even years down the road.
Perhaps you have already experienced one of these failures - after all, the odds are over 95% that you have.
Maybe you know what it's like to make a commitment with deep passion to be there for a friend who has tragically lost a child, only to realize at some point your life went on as normal, and you never really followed through.
You do your very best, determined you won't forget them in the pain, but you end up doing exactly the opposite instead.  Maybe you have suffered this kind of burning guilt more than once. Maybe you feel like no matter how hard you try, you're just never going to know how to really be there for a grieving friend or family member, especially one who has lost a child.
Does any of this sound familiar?
Don't feel bad - you're not alone, and it's not your fault.
The reason for your frustrated efforts is not a lack of willpower, it's not lack of sympathy, and it's not a moral failing on your part.
The reason why you can't seem to know how to be there for that grieving person who needs you is really quite simple, and even easy to fix. What has held you back is not knowing how to act on your compassion - nobody has shown you the whole story. You don't know why we grieving parents isolate ourselves, because we don't have words to even begin to describe the suffocating darkness we find ourselves hurled in to with the wrongness of having our child leave this earth before we do. You don't have an open door to see behind the mask we grieving parents are eventually forced to put on for others. It becomes our "duty" to make the people around us comfortable with our pain, and we become experts at fooling them into thinking we are strong, and that at some point we are okay have pretty much forgotten about our child.
Let that soak in. What that means is that as grieving parents, we have done a great job at shutting others out of our world of darkness, confusion, and suffocating pain.  Others have no idea how many tears still fall years later, and how painful it is to feel like no one cares or remembers our child once
lived on this earth.
All You Need is for a bereaved parent to be willing to open that door for you to see the raw and real pain…
And Then You Can Have Something that goes beyond condolences and sympathy. You can have compassion at a level that will help us, and be a strength to us at our deepest level of need.
It's really that simple. But maybe it's not obvious.
The truth is though, every person who truly shows
compassion to a grieving parent involves learning about their world, and being willing to help carry their pain.  Sometimes that's not an obvious thing to see.
Sometimes we think others were just born with a "knowing" of how to walk with others through tragic and traumatic times.
They weren't.
At one time, everyone who is in that 5% who sticks with, and truly helps a bereaved parent started right where you are right now.
There's no reason holding you back from being part of that 5%.
And there's even better news: you can "figure it out" faster, better, and easier than those who came before you.
Because right now, there's Come Grieve Through Our Eyes, a rare book that opens the door to the raw and real life behind the mask of dozens of grieving parents.
If You Can Read, Then You Can Know How To Help Us!
Maybe you feel like you've tried to be there for someone grieving a deep loss before, but it just never works out.  So you're probably fairly skeptical about some book being the answer to knowing how to help them.
But this book is different. That's because it covers specific issues grieving parents are forced to deal with.  These are actual words coming from parents who are facing day-to-day life with their child "amputated" from them.
When you read Come Grieve Through Our Eyes, you will discover:
What you must know before you even think about stepping in to "help" a bereaved parent.
Understand exactly how anyone can console a grieving parent without making their pain even worse – it's not as tough as you think (and it's probably different then you think, too)!
The secret to giving a bereaved parent relief from their emotional pain.
How to know what to say and not to say. (The normal clichés for grief don't work for grieving parents, and can actually intensify our pain, darkness, and confusion).
These are the same issues and topics I've used to validate the painful grief of parents, allowing them to trust me as someone safe to open up to, allowing me the freedom to effectively minister directly to them in their darkness.
And I feel sure having an open door into these hidden, dark issues will work for you, to be able to better understand, becoming someone "safe" they can trust, and thus help these bereaved parents!
Here's what other people have said about Come Grieve Through Our Eyes: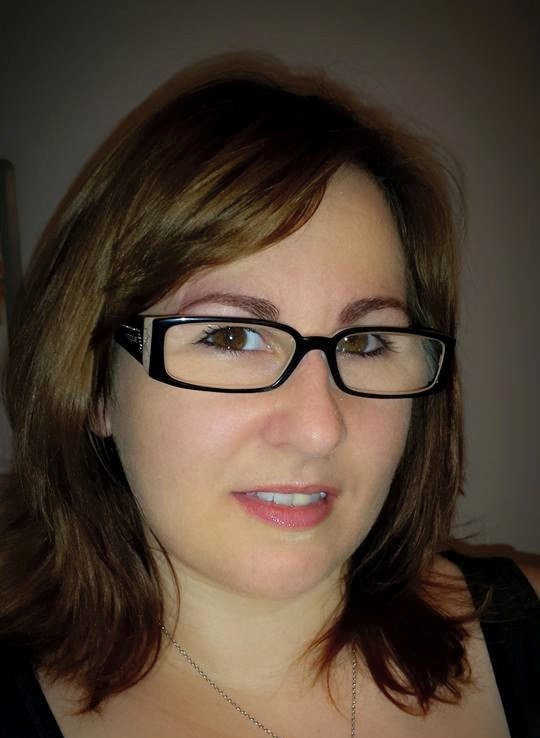 Those who haven't lost a child should add Come Grieve Through Our Eyes to their collection, and really sit down and take time to read it. I have so many friends say to me, "I don't know what to say or do," which usually leads to them ignoring us, our child, or saying stupid things. From the moment I started reading the first chapter, right to the final chapter, I wanted to share Come Grieve Through Our Eyes with my friends. I know so many that I feel need to read this book, due to my experience after we lost our baby.
Laura Diehl has definitely given many grieving families a voice to be heard. Come Grieve Through Our Eyes speaks so much truth, for both those who have lost a child, and those who want to know how to be there for us.  -Leanne  Steinberger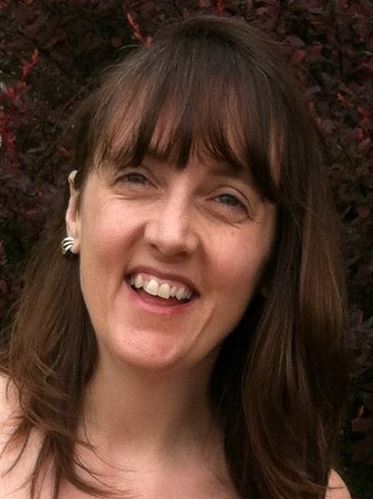 I was in desperate need of this raw and powerful book, Come Grieve Through Our Eyes. At the death of my friend's daughter, I was left feeling hopeless and powerless to help. Raw and real moments revealed in the inner sanctum of grieving parents allow us "outsiders" to glimpse what these devastated parents are thinking and feeling, granting us the gift of knowing what to say and do, and what not to say and do. This information is critical in my personal and professional life, as I attempt to support parents after the death of their child. Thank you, Laura.  -Heather Roberts
No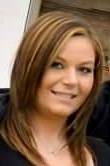 one can "fix" the loss of a child, or the broken parent of that child, but teaching people how to be a comfort to these parents is important. Many people have good intentions, but they don't know what to say or do, so they either clam up, or they say the wrong thing. Come Grieve Through Our Eyes sheds the needed light on how to help and what to say (and what not to say) to these hurting parents…I know that I personally am going to be much more careful how I word things to those around me, because of the insights shared by Laura. -Dawn Koeppen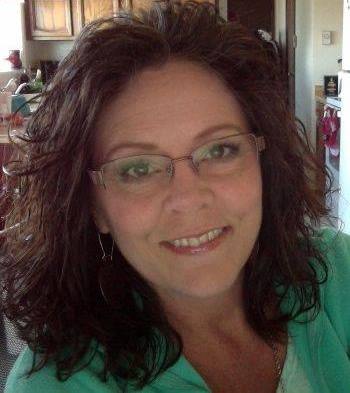 As bereaved parents, Come Grieve Through Our Eyes is a tool we can put in the hands of those around us, allowing us to begin to be set free of these kinds of damaging words and actions of those who don't mean to hurt us. We will no longer have to "become experts at fooling those around us into thinking we are strong," and will have the help and support we need. -Kari Blackmore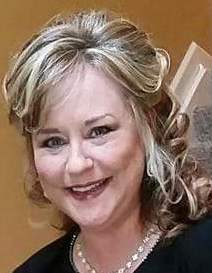 I am thankful Laura has made herself so vulnerable by opening the door to her own tragic loss, while also holding the door open to be able to see into the painful journey of many other bereaved parents in Come Grieve Through Our Eyes. I am also thankful at how much hope she offers. Without hope, what do we have? My heart goes out to these precious parents more than ever, and I am glad that I am now equipped in knowing how to be there for them. -Heidi Fry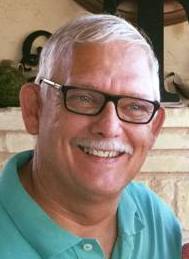 Every grief situation is different, even for a person who has grieved over different losses. As one who has dealt with significant losses over a number of years, I have (thankfully) not dealt with the loss of a child. Come Grieve Through Our Eyes helped me understand a parents' unique perspective, which is a very different view from other grief situations. One has no idea how another is grieving over any loss. If you care about someone who is experiencing this kind of pain, you will want to know how to support and help them through it. Come Grieve Through Our Eyes is the place to begin.   -Randy Holt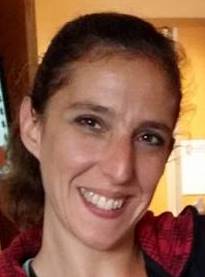 I have already read Come Grieve Through Our Eyes more than once. I have not lost a child, and it is making things so much clearer for me for those who have. Got to put it down and just hug my "babies" sometimes. -Nysa Smith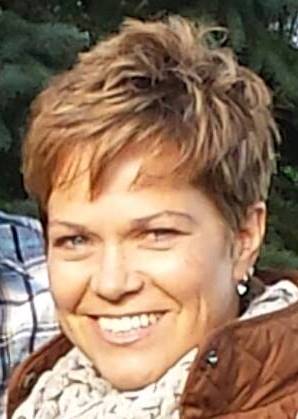 When we lost my husband's brother and sister, we both said we never imagined it could hurt this bad, and our lives continued on. But when our son Josh died, neither one of us wanted life to go on. Now after losing our son, both of us say we don't know how his mom did it.  Come Grieve Through Our Eyes is for people who truly want to understand what we are feeling. And aren't afraid of the truth.  -Kathy Pelton
Who Else Wants To Know How To Reach Out In Love And Compassion To Grieving Parents In The Way They Need It (and are not afraid of the truth)?
Here's exactly what you will find out in the book Come Grieve Through Our Eyes:
The single worst statement you can make to grieving parents
How to keep your friendship strong with a bereaved parent
Why coming up to the anniversary date of the death can be worse than the death itself
What most bereaved parents fear the most, and how you can easily be the one to alleviate that fear!
The strange truth about how what to never expect from a grieving parent and how that directly affects your ability to help them
The reason why you should not try to help a parent get over the loss of their child before you read chapters 2 and 10.
What commercial blindsided thousands of bereaved parents, ruining one of the most care-free days of the year, and why that is important
Why you can be more powerful than a trained counselor in the life of a bereaved parent
How to NOT be someone who says something that is actually cruel, and intensifies their pain immensely (thinking you are speaking something comforting…)
How to know what a bereaved parent needs down the road
The raw and real pain of grieving parents not shared with others, because of the lack of understanding based in ignorance
The secrets to knowing how to be a person of strength, healing, and hope to a grieving parent.
And I'll even tell you what a grieving parent will rarely talk to anyone else about, except other bereaved parents…something they NEED to talk about…and now you will know to ask them about it, so they can talk to YOU whenever the need arises.
And that is only the beginning. After you have finished reading Come Grieve Through Our Eyes, what once appeared confusing and mysterious will suddenly become clear and make sense!
Right about now, if I were you, there would be one question on my mind…
How Can I Get This Book?
Just click the button below, and you will be taken to our store to purchase a paperback copy, or we also have an eBook in PDF format as well.
You can also find it on Amazon (in both paperback and kindle formats) and most other online bookstores.  The list price is $12.99 but often stores run specials.  However, we do ask that you consider purchasing from us as 100% of the proceeds go to support the ministry of GPS Hope and we usually sell it for less.
Still Not Sure?
We would be happy to send the first two chapters directly to you.  All we need is your name and email address.  NOTE: The first email you will receive is to prevent spam, asking you to confirm your request.  Simply open the email and click on the provided link.
Not sure Yet? Get the first two chapters free!
What Is Your Decision?
You're standing at the crossroads.  Of the two roads before you, the one on the left is the road you've already been on a few times… sometimes it seems smooth, and other times it gets bumpy, but you don't know what it will be like until you are on it, standing in front of those who need you that are grieving.
On the right, the road is much less traveled, and there is a small toll to pay.  But once on the road, it takes you to the place of being who you want to be, when someone you know finds themselves in that place none of us wants to be.
Choose the right road.  Let's walk that road together.
Laura Diehl
This book is the very best way to know how to be there as a comfort and strength for bereaved parents in their dark, hidden world of grief.
None of us knows what the next week, or month, or year will hold for us, or those we love. It is a pretty sure thing that within the next year or two, you will need to know how to be there for someone who is facing the grief from the death of their child (or another deep loss). Don't wait until that day comes. Prepare yourself now, and take this step toward being there for that person who will need you.