Are you longing to find comfort and hope after the loss of your child?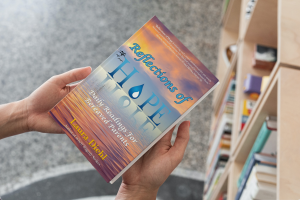 Do you wish there was another bereaved parent who has been where you are and could walk with you each day, helping you navigate through the darkness?
Are you struggling in your relationship with God?
If you answered yes to any of those questions, then Reflections of Hope: A Daily Reading of Encouragement for Bereaved Parents was written for you.
Each reading includes a short reflection and a relevant Bible verse to help you find encouragement and strength in the midst of your pain. Whether you are just starting your grief journey or have been grieving for years, "Reflections of Hope" will bring a needed measure of hope and healing Author, Laura Diehl, lost her daughter from this earth on October 12, 2011. After fighting her way out of that darkness with God's help, she became passionate to walk with other parents who have been thrown into this unwanted journey, including those whose faith has been shattered after such a traumatic loss.
Let me walk with you for a full year. You don't have to start on January 1st. Just start with the day you are in right now. You are not alone. Let's take this journey together, one day, one breath at a time. -Laura Diehl, author, podcaster, and founder of Grieving Parents Sharing Hope (GPS Hope).
Order your copy from our store or click a logo below!

or ask your favorite bookstore!
NOTE: Amazon fixed their fulfillment issues!
Here is what early readers have to say about Reflections of Hope.
I was ready to end my life because I couldn't take this pain of living without my son. I have no support, so I was ready to quit. Then I started reading Reflections of Hope and making notes. This book is going to help so many people. ~ Dawn K.

I feel like a sponge, absorbing something I need each and every day. I have been stuck for so many years, pushing away God and people around me. Reflections of Hope gave me "food for thought" and I'll add, "food for my heart." This book is a much needed read for any newly bereaved parent, as well as anyone who has had years of tears behind them. ~ Michele S.

God has given Laura a gift to help other parents climb out of this incredibly dark pit. As I read these daily writings in Reflections of Hope, they are helping me to get through my grief. ~ Carolyn B.

I have shed tears reading through Reflections of Hope, but they have been tears of hope and tears of release at just the right time. There are so many powerful points in the entries that I have shared with my husband, which has been a huge blessing to him, too. Reflections of Hope helps us to see things in ways we have never seen before or even considered before. Sometimes all I can say after reading an entry is…" WOW!" ~ Melissa S.

My grief is years ahead of Laura's, but I have learned so much from the daily entries in Reflections of Hope. I am thankful that it has opened my eyes and ears to what I could not see or hear. ~ Cindy

I love the balance of grace and truth in Reflections of Hope. We have this pain, and we will always miss our child, but we can move forward in life, and one day thrive again. ~ Yolanda R.
You can join these bereaved parents and many others, receiving a daily word of hope and encouragement for an entire year. Reflections of Hope is a way to connect with someone who not only understands but wants to be there for you every single day, helping you navigate your way through the darkness. Through this book, Laura will also help you get on the path to having a life of meaning and purpose again, not in spite of your child's death, but because of his or her life.



As you turn to these pages each day, may you find the comfort and strength you need to take one step at a time on your journey, and may it be a source of peace and encouragement as you grieve the loss of your precious child.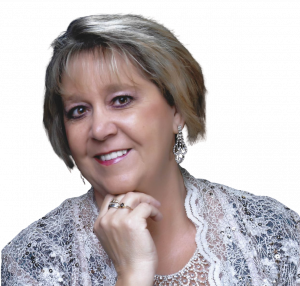 After the death of their oldest daughter, Laura Diehl, along with her husband, Dave, founded Grieving Parents Sharing Hope (GPS Hope) and travel fulltime in their Hope Mobile (a 38-foot motor home) providing support and resources to grieving parents on their difficult journey, including local weekend retreats. Laura hosts the weekly Grieving Parents Sharing Hope podcast and is also a singer and national speaker. She has written several books, including the multiple award winning When Tragedy Strikes: Rebuilding Your Life with Hope and Healing After the Death of Your Child (Morgan James Publishing, New York).
Dave and Laura's home base is in Southern Wisconsin and are the parents of 5 adult children (including Becca who has already received her promotion to heaven) and are blessed with seven  grandchildren.
To find out more go to gpshope.org.