Are you a grieving parent, looking for ways to help relieve the intense pain, anger, and confusion?  Do you want to move toward hope and life again?
Studies show that coloring relieves stress. Journaling also helps us get in touch with things we might be feeling, but haven't been able to put into words.
My Grief Journey: Coloring Book and Journal is an award-winning book that puts the two together in an effective and powerful way.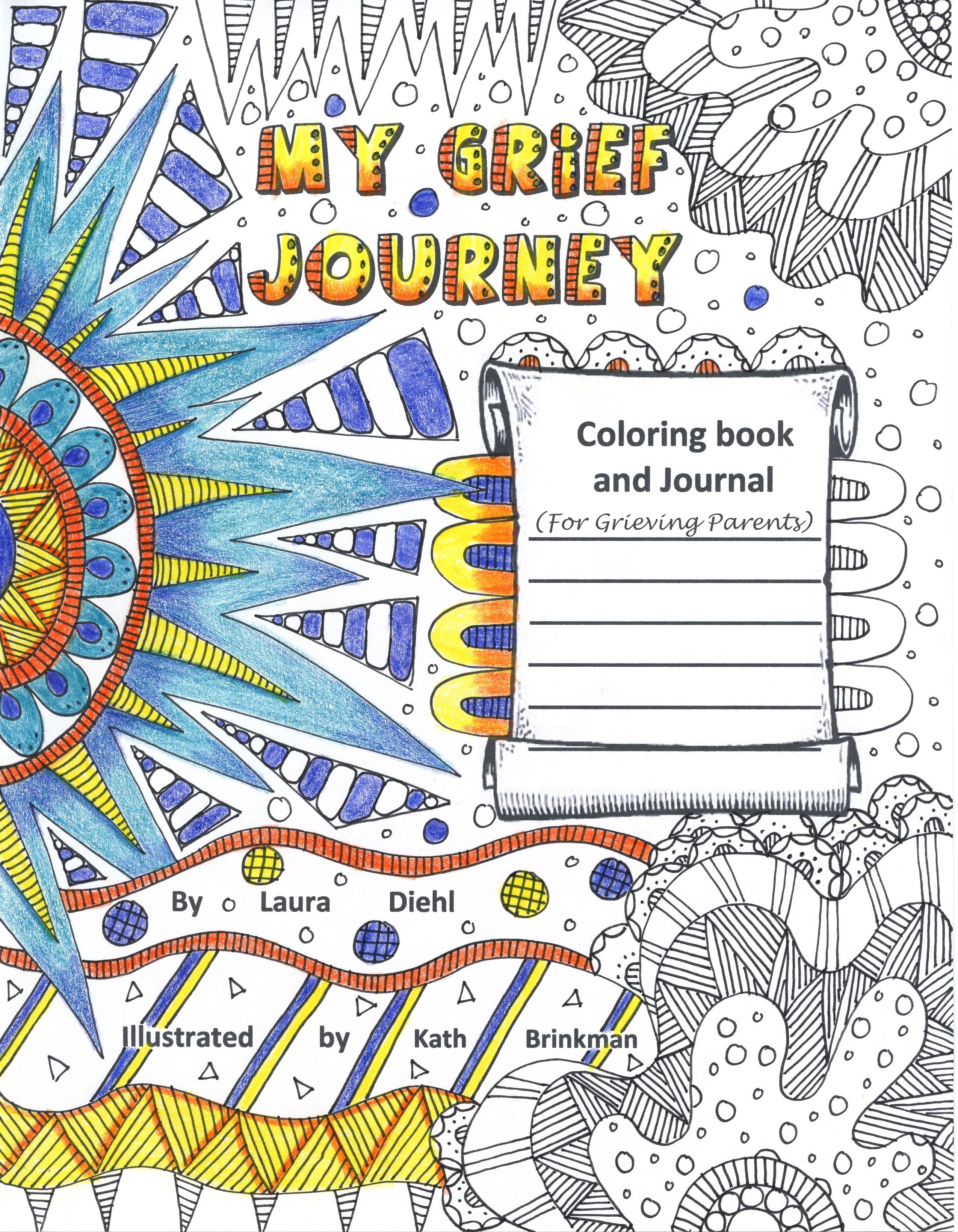 Each picture is hand drawn. You may see uneven, wobbly lines and maybe even an occasional mistake. This mirrors life much clearer than a perfect computer generated drawing. Life throws things at us that make us feel uneven and wobbly. And occasionally we blow it. But if we continue on, in the end, it will be beautiful.

Forty-two words that express your grief journey (such as confusion, helpless, anger, future, hope, comfort, thankful)

Each coloring page has a writing prompt to journal your thoughts about that word (such as SURRENDER – What I need to let go of to move forward is…)

On a separate page, author Laura Diehl shares a short thought intertwined with what God has shown her about each word

Each word also has a scripture from the Bible

Access given to a private Facebook page to be able to share your pages and thoughts with others on this grief journey
Great for grief support groups!