"I just want to stop hurting so bad!"
"I will never get past this!"
"No one understands why I am still a mess!"
These are all statements I have heard from grieving parents. From someone who has been through the suffocating darkness caused by the death of my daughter, I can tell you that our grief doesn't end overnight, or even in weeks or months.
When my daughter, Becca, died, I wanted God to just take me from this earth. At the same time, I didn't want to live out the rest of my life in a shell just waiting for my turn to die. If I had to stay here, I wanted to be able to live without the pain that can't even be put into words. I didn't know if that was possible, much less how.
I eventually realized that learning to live without our child is like learning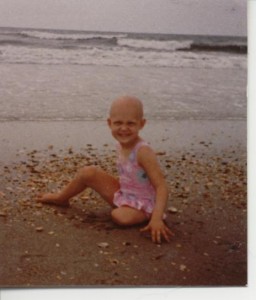 how to live with an amputation. Our daughter had her leg amputated at only three years old (due to bone cancer), so I know a little bit of what that is like. I watched her having to deal with that amputation every day, but I also watched her learn how to live a full life with that part of her body missing.
I allowed a seed of hope to be planted in the darkness of my soul, and I learned how to water and nurture that seed until it grew into a purpose for living once again. My life doesn't look the same, as I will never be the person I was before Becca died. But I have learned how to live a fulfilled life with meaning again, with that part of me missing.
It doesn't matter how little or how much time has gone by since the death of your child, the struggle is real. And often it seems to get worse before it gets better. That is NORMAL. But it doesn't have to continue to be normal for you.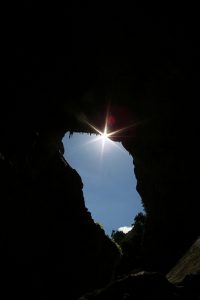 As I was in the darkest part of my grief, God began giving me tools to help me climb out of the suffocating pit, and back onto the path of life. He then began bringing other grieving parents into my life who began looking to me for the hope, light and life I had found through His love and guidance.
This led me to write the book When Tragedy Strikes: Rebuilding Your Life with Hope and Healing After the Death of Your Child. So many parents have shared with me how this book brought light back into their suffocating darkness. 
You have been a lifeline of light in darkness to me and you have reminded me to cry when the anger threatened to turn to bitterness - Hannah L.

My son's death was a compete traumatic shock and I was angry at God. Laura speaks of this in her book and offered the hope I desperately needed. As I ride the waves of grief, I find I reach for the book over and over again. - Lisa A.

This has been a life altering experience to just absorb the content with every word. Laura's honesty is at times raw and extremely inspiring. I connected on so many levels. - Celeste L.

I've read many books about grief and losing a child, but this book by far has helped me the most. I find myself re-reading it…This book has helped me coming closer to God and trust him more. It has helped restore my faith and to not be so angry about my son being gone. - Amy G.

This book is nothing short of a miracle! … The darkness in my soul has at times been riveting, overwhelming and impossible to dredge through. Laura Diehl has put together words of healing for my wounded heart. - Amazon customer
Many bereaved parents have wanted more. They love the book, but they would like even more depth and some advise on how to use the tools in this book. Or they want to have more direct interaction with me personally as they rebuild their lives.
That is why A Blueprint for Learning How to Live Again was put together.  It is a course based on the book When Tragedy Strikes and gives those parents the extra help they are looking for, based on what they want and need.
This course has three levels, based on how little or how much input you want on your journey.
Level one: A mini-course that walks you through some of the most difficult parts of the journey for a grieving parent and helps you start the process of rebuilding your life with hope and healing.
Level two: A full course, taking a deeper dive based on all twelve chapters of When Tragedy Strikes.
Level three: The full course, along with personal coaching from me (author Laura Diehl).
Each course has video lessons and a workbook, to help apply to your life what you are learning about rebuilding your life after the death of your child.
And each student is invited to a private Facebook community where they have direct access to me, to ask questions, share a struggle or rejoice in a victory. Interaction with the other pareavors (bereaved parents) is encouraged. It is a safe community where there is no judgement or shame on where you are on your grief journey. We are all there to acknowledge our sorrow, remember our children together and encourage each other.
Unfortunately, enrollment is closed for all three levels of the course at this time.
If you would like to be notified when the new enrollment period begins, please submit your name and email, and we would be happy to inform you when it is getting ready to open, along with all of the details, including the pricing.
And while you are waiting, we would like to send you the MP3 download From Pain to Purpose. This is a message I have given at several churches, where I share how God is not blindsided by any traumatic circumstance in our lives like we may have been, and how He has a plan to take that deep pain and turn it into a deep and fulfilling purpose in our lives if we allow Him to. (This will automatically be sent to you when you submit your information to know when the course is opening for enrollments.)
We will never be the same, but that doesn't mean we can't live a life with hope, purpose and meaning again. This is not in spite of our child's death, but because of our child's life and the deep love we still have for them.
I hope you become a student of A Blueprint for Learning How to Live Again and join our community. It is a great group to be connected to, as we all travel this path together.
Seriously, we are sorry you caught us between the enrollment periods. Please know it is our honor to serve you in other ways at www.gpshope.org or www.facebook.com/gpshope until you join us in the course. And just to let you know, there are a limited number of spots available for the coaching program, so when you hear from us, you will probably want to jump on it quick.