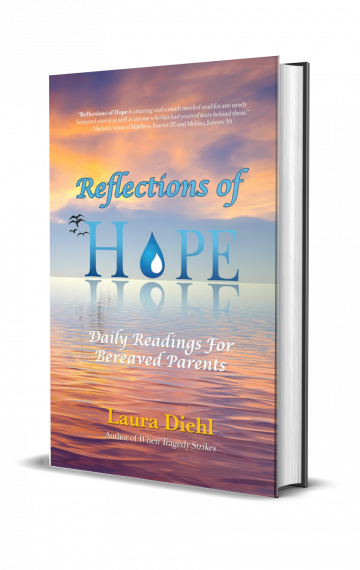 New!
List $34.25
Publisher:

Crown of Glory Publishing

Available in:

Hard Cover

ISBN:

979-8-9875820-0-8

Published:

April 28, 2023
GET MORE DETAILS
Order From Our Store
Order from Amazon
Do you wish there was another bereaved parent who has been where you are and could walk with you each day, helping you navigate through the darkness?
Are you struggling in your relationship with God?
If you answered yes to any of those questions, then Reflections of Hope: A Daily Reading of Encouragement for Bereaved Parents was written for you.
Each reading includes a short reflection and a relevant Bible verse to help you find encouragement and strength in the midst of your pain. Whether you are just starting your grief journey or have been grieving for years, "Reflections of Hope" will bring a needed measure of hope and healing
Now Available at your favorite bookstore…
Order Now on!



NOTE: Amazon has fixed their fulfillment issues now.  Many other retailers carry out books even Walmart.com.