Are you a bereaved parent who feels trapped in the darkness of your grief, especially with the painful reminders of everyday life? Or are you a bereaved parent who is weary from missing your child?
Then this come-away weekend is for you!
Come join us for a relaxing and meaningful time with others who get it. At Grieving Parents Sharing Hope (GPS Hope) we know there will never be a time when we are "over it", and our grief is behind us. But we can take intentional steps toward a greater measure of healing, allowing us to live life with hope, light and purpose again, not in spite of our child's death, but because we want to find a way to live that honors his or her life.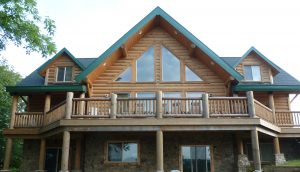 Join  GPS Hope founders Dave and Laura Diehl, for a weekend retreat in beautiful areas like the rolling hills of Iowa, or the beauty of Texas, where you will be encouraged to take off your masks, be yourself in your grief, and share your children and your journey together.
Just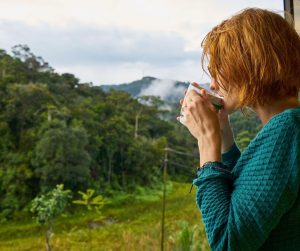 seeing such picturesque settings will make you feel like you are right where you belong. Getting up each morning with a cup of coffee and enjoying the beautiful outdoors will add to the tranquility of these beautiful places.
Your time away will strengthen you in all three areas of life, body, soul and spirit by
o Allowing your body to relax in a soothing atmosphere
o Receiving encouragement for your aching soul
o Give you a safe place that is free of any judgment or shame for you to explore where you are spiritually and to grow your relationship with God
Psalm 62:5 Let all that I am (body, soul and spirit) wait quietly before God, for my hope is in him. (NLT) (Italics added)
You will also: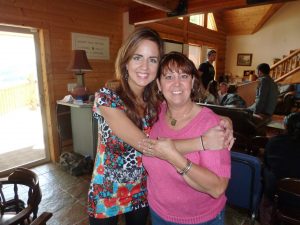 • Gain clarity on how to move forward in a way that honors the life of your child
• Get to know on a personal level author, speaker, singer and podcaster, Laura Diehl, and her husband, Dave (co-founders of GPS Hope)
• Walk away with life-long friendships of others who understand the issues of the death of one's child
Another benefit is that you will be added to a special Facebook page, just for those who are attending your specific retreat. This way you can start to get to know each other before arriving.
Five meals are included, starting with supper Friday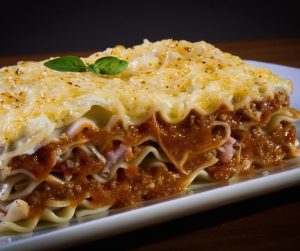 evening, and ending with a hearty brunch on Sunday before everyone leaves. We have a special chef who comes to all of our retreats to make the food and serve our special attendees delicious homemade meals.

What does the schedule look like?
Arrival time on Friday varies, but is usually late afternoon. During our cook-out supper, we have a relaxing evening, getting to know each other, and there is a short word of encouragement from Laura.
Saturday consists of a few set times for sessions taught by Laura and Dave, along with free time to go off on your own or chat with each other. In the afternoon, there is time set aside where the men will do an activity with Dave and the women will spend time with Laura.
Saturday night is a meaningful candlelight ceremony in honor of our children.
Sunday morning, there is a final session with a very special closing ceremony and a brunch before we all say our final good-byes and head home, refreshed and strengthened.
Some of the possible sessions throughout the weekend:
This Was Not in My Plan
Grace in Grief
Parents in the Bible Who Lost a Child
Grief and the Enneagram
Where is God in All of This?
It is important to note that music and times of worship are woven into the weekend, as it is a pathway to the soul and can bring some much needed peace and healing.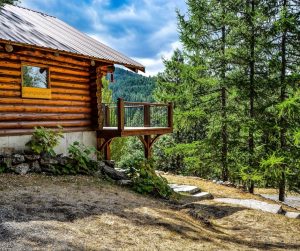 The registration prices vary, based on location. Registration is first come first serve based on paid deposit.
(Note: The registration fee does NOT include transportation to and from the retreat. Please feel free to use the private Facebook Group to pool together for rental cars from the airport, etc.)
OUR GOAL IS TO HAVE SPONSORS COVER THE RENTAL COST OF EACH VENUE, ALLOWING US TO CHARGE A SMALL REGISTRATION FEE. IF YOU KNOW OF ANY COMPANY THAT MIGHT BE INTERESTED, PLEASE CONTACT US AT office@gpshope.org.

If you would like to have a retreat in your area, click here.
PLEASE CHECK BACK FOR MORE RETREATS COMING SOON!
 Join us for a couples retreat in Texas, March 26-28, 2021
TESTIMONIES FROM THIS RETREAT:
When I got here I wasn't too enthusiastic or optimistic about coming, but I am so thankful for y'all and this weekend. It ministered to me. ~ Salvador
It is priceless. A true blessing to share space for a weekend with fellow pareavors. There is no where else that I would rather be than with others who know our pain while still seeking joy in our Lord Jesus. ~ Lew
It's a time for you to feel you can be open and honest about where we are in our journey without feeling guilty. ~ Stacie
My favorite part was being together and being able to open up. You get to learn that you are not alone. ~Jeff
I loved spending time with other pareavors, especially in a Godly setting. ~ Val
Limited to only 5 couples, this beautiful home in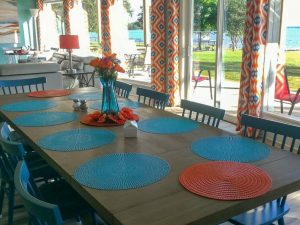 Trinidad, Texas (southeast of Dallas) is a great place to get away with other parents who have also been thrown on this unwanted journey of child loss. With such a small, intimate group, you will be able to laugh together, grow together, yes cry together, and receive a measure of healing together, emotionally and spiritually.
Based on the venue requirements for GPS Hope, a $200 deposit is needed, which is refundable up through January 20th. Full payment must be made by February 23rd.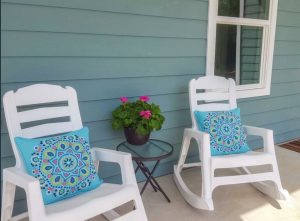 Details for traveling:
209 Anchor Ranch Rd
Trinidad, TX
Closest airports:
Dallas Fort Worth (DFW) – venue is 85 miles southeast of airport (bout 90 minutes)
Dallas Love Field (DAL)
Questions or problems registering? Click here.