The clock is ticking…
Are you a bereaved parent who feels trapped in the darkness of your grief, especially with the painful reminders of everyday life? Or are you a bereaved parent who is weary from missing your child?
Then this come-away weekend is for you!
Come join us for a relaxing and meaningful time with others who get it. At Grieving Parents Sharing Hope (GPS Hope) we know there will never be a time when we are "over it", and our grief is behind us. But we can take purposeful steps toward a greater measure of healing, allowing us to live life with hope, light and purpose again, not in spite of our child's death, but because we want to find a way to live that honors his or her life.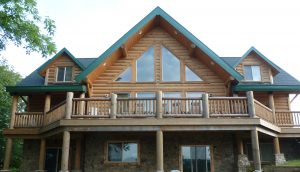 On October 18-20th, a limited group of only twelve parents will be coming together, along with GPS Hope founders Dave and Laura Diehl, in this beautiful lodge in the rolling hills of Iowa (who knew?), where you will be encouraged to take off your masks, be yourself in your grief, and share your children and your journey together.
Just driving up the gravel road to the lodge,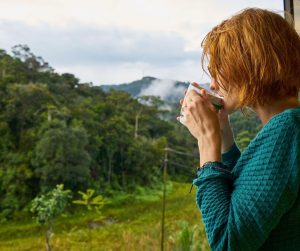 and suddenly seeing it in such a picturesque setting will make you feel like you are right where you belong. Getting up each morning with a cup of coffee and watching the fog floating in the surrounding valleys, along with seeing the beautiful sunsets across the hills, will add to the tranquility of this beautiful place.
Your time away will strengthen you in all three areas of life, body, soul and spirit by
o Allowing your body to relax in a soothing atmosphere
o Receiving encouragement for your aching soul
o Give you a safe place that is free of any judgment or shame for you to explore where you are spiritually and to grow your relationship with God
Psalm 62:5 Let all that I am (body, soul and spirit) wait quietly before God, for my hope is in him. (NLT) (Italics added)
You will also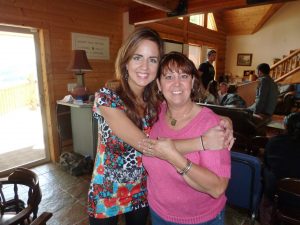 • Gain clarity on how to move forward in a way that honors the life of your child
• Get to know on a personal level author, speaker, singer and grief coach Laura Diehl and her husband, Dave
• Walk away with life-long friendships of others who understand the life-long issues of the death of one's child
Another benefit is that you will be added to a special Facebook page, just for those who are attending this specific retreat in Iowa. This way you can get to know each other before arriving.
All meals are included and will be provided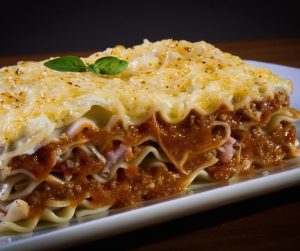 by a cook coming in just for this retreat.
Arrival time is Friday between 2-5:30PM (Central time zone) with supper scheduled at 6.
Along with free time to go off on your own or chat with new friends throughout the weekend, there will be a few sessions such as:
This Was Not in My Plan
Grace in Grief
Grief and the Enneagram
Where is God in All of This?
There is also built into the schedule where the men will spend activity time with Dave, and the women will be with Laura.
Saturday night will be a meaningful candlelight ceremony in honor of our children.
After a noon lunch on Sunday, 1:00 will be the final good-byes with everyone heading home.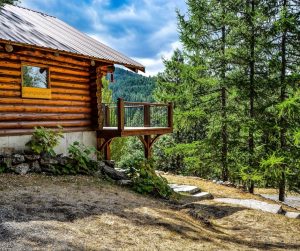 The registration price will be $315 per person or $580 per couple.  Registration is first come first serve based on paid deposit.
A $100 non-refundable deposit per person is required to hold your place, with the rest of the balance due by September 18th.
(Note: this does NOT include transportation to and from the lodge. Please feel free to use the private Facebook Group to pool together for rental cars from the airport, etc.)
Details for traveling:
Address: 14975 Nature Rd, West Union, IA

The closest airports are:
– Waterloo (IA) Regional Airport, 58 miles – 1 hr 6 min.
– La Crosse (WI) Regional Airport, 92 miles – 1 hr 46 min.
– Rochester (MN)  International Airport,  100 miles – 1 hr 48 min.
– Dubuque (IA) Regional Airport,  101 miles – 1 hr 49 min.
– Minneapolis-Saint Paul (MN) International Airport, 175 miles – 3 hr 13 min.
Cancellation policy:
• Up until 90 days before retreat all money except the $100 deposit is refunded
• Up until 60 days before retreat, 50% of all money, except the $100 deposit is refunded
• Unfortunately, cancellations less than 30 days will receive no refunds