Are you a bereaved parent who feels trapped in the darkness of your grief, especially with the painful reminders of everyday life? Or are you a bereaved parent who is weary from missing your child?
Then this come-away weekend is for you!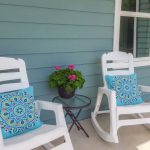 Come join us for a relaxing and meaningful time with others who get it. At Grieving Parents Sharing Hope (GPS Hope) we know there will never be a time when we are "over it", and our grief is behind us. But we can take intentional steps toward a greater measure of healing, allowing us to live life with hope, light and purpose again, not in spite of our child's death, but because we want to find a way to live that honors his or her life.
Join  GPS Hope founders Dave and Laura Diehl, for a weekend retreat in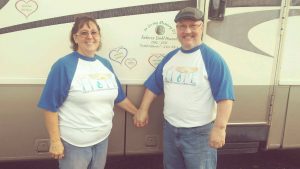 various places around the nation, where you will be encouraged to take off your masks, be yourself in your grief, and share your children and your journey together.
Your time away will strengthen you in all three areas of life, body, soul and spirit by
o Allowing your body to relax in a soothing atmosphere
o Receiving encouragement for your aching soul
o Give you a safe place that is free of any judgment or shame for you to explore where you are spiritually and to grow your relationship with God
Psalm 62:5 Let all that I am (body, soul and spirit) wait quietly before God, for my hope is in him. (NLT) (Italics added)
You will also: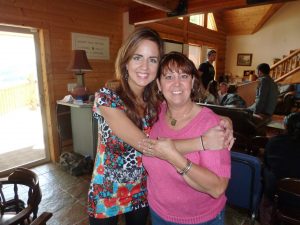 • Gain clarity on how to move forward in a way that honors the life of your child.
• Get to know on a personal level author, speaker, singer and podcaster, Laura Diehl, and her husband, Dave (co-founders of GPS Hope).
• Walk away with life-long friendships of others who understand the issues of the death of one's child.
Five meals are included, starting with supper Friday evening,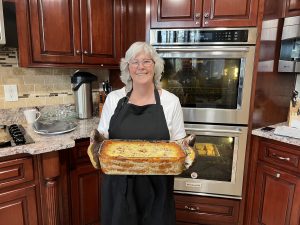 and ending with a hearty brunch on Sunday before everyone leaves. We have a special cook who comes to all  our retreats to make the food and serve our special attendees delicious meals.

What does the schedule look like?
Arrival time on Friday varies, but is usually late afternoon. During our cook-out supper, we have a relaxing evening, getting to know each other, and there is a short word of encouragement from Laura.
Saturday consists of a few set times for sessions taught by Laura and Dave, along with free time to go off on your own or chat with each other. In the afternoon, there is time set aside where the men will do an activity with Dave and the women will spend time with Laura.
Saturday night is a meaningful candlelight ceremony in honor of our children.
Sunday morning, there is a final session with a very special closing ceremony and a brunch before we all say our final good-byes and head home, refreshed and strengthened.
Some of the possible sessions throughout the weekend:
This Was Not in My Plan
Grace in Grief
Parents in the Bible Who Lost a Child
Where is God in All of This?
It is important to note that music and times of worship are woven into the weekend, as it is a pathway to the soul and can bring some much needed peace and healing.
TESTIMONIES FROM PREVIOUS RETREATS:
My favorite part was being together and being able to open up. You get to learn that you are not alone. ~Jeff
The whole weekend really blessed us and is giving us the strength to walk thru our daughter's 2nd anniversary. ~ Kristin
When I got here I wasn't too enthusiastic or optimistic about coming, but I am so thankful for y'all and this weekend. It ministered to me. ~ Salvador
I loved spending time with other pareavors, especially in a Godly setting. ~ Val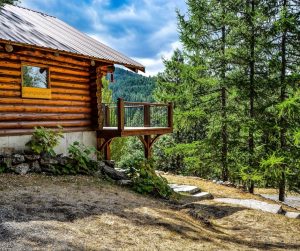 There is a set registration fee, and a separate fee for accommodations, based on the room chosen. Rooms are first come first serve, based on payment.
(Note: The registration fee does NOT include transportation to and from the retreat. Please feel free to use the private Facebook Group to pool together for rental cars from the airport, etc.)
OUR GOAL IS TO HAVE SPONSORS COVER THE RENTAL COST OF EACH VENUE, ALLOWING US TO CHARGE A SMALL ACCOMODATIONS FEE. IF YOU KNOW OF ANY COMPANY THAT MIGHT BE INTERESTED, PLEASE CONTACT US AT office@gpshope.org.

If you would like to have a retreat in your area, click here.
---
REMAINING 2022 RETREATS!
---
 Oregon Retreat
October 7-9, 2022

SOLD OUT!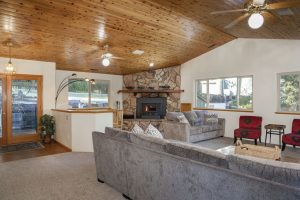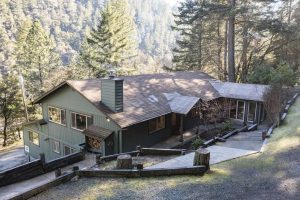 A lodge located near the Rogue river in Merlin, Oregon, is a great place to get away with other parents who have also been thrown on this unwanted journey of child loss. With such a small, intimate group, you will be able to laugh together, grow together, yes cry together, and receive a measure of healing together, emotionally and spiritually.  This retreat will host up to five couples and two moms.
Registration Fee:
Couple – $180 plus room selection
Mom only –  $125 (includes your accommodations)
We are so exited to let you know that this retreat has been sponsored by




the Eric Breslau Foundation.




Thanks to their generous donation we can drastically reduce the price of the rooms for you!  Here are your options…
MOM ONLY – full bed in a shared room / bath with another mom
(included free with your registration) 2 available  SOLD OUT
COUPLES ONLY – Queen w/ private bath
($75 total added to registration) 5 available SOLD OUT
Click here to fill out a registration form.  You will be sent an invoice separately via email.
Details for traveling:
11744 Galice Road
Merlin, OR
Closest airports:
Rogue Valley International Airport (MFR), Medford, OR – 30 minutes
Redding, CA (RDD) Airport – 3.5 hrs
Portland, OR (PDX) airport – 4hrs
---
Questions or problems registering? Click here.