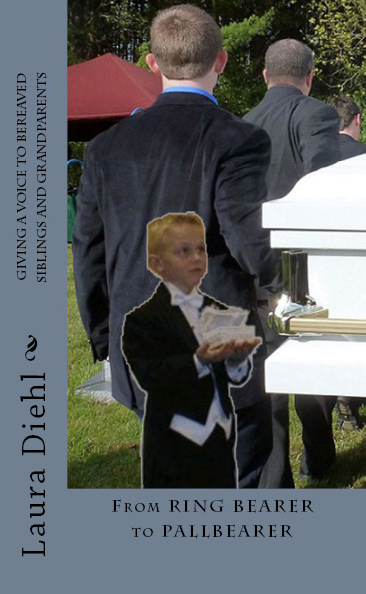 Publisher:

Crown of Glory Publishing
Free eBook in Free Library
Giving a voice to bereaved siblings and grandparents!
Do you know a family who has lost a child? Do you know how the brother or sister of that child is doing? Siblings have not only lost one of the few people who knew their entire life history, but also someone who should also be sharing a lifetime of future memories. It's like they lost their past and their future in one blow. But most of the time their loss is not validated, since the focus is on the parents (or the spouse and any children left behind).
How about the grandparents? They not only lose the relationship with their precious grandchild, but they also have to watch their own adult child go through the horrible suffering and trauma at the death of that child.
Award-winning author Laura Diehl buried her twenty-nine year old daughter on October 17, 2011, leaving four children without their big sister. Her youngest son realized at six years old he was the ring bearer for his sister's wedding, and at age 16 he was a pallbearer for that same sister's casket.
From Ring Bearer to Pallbearer shares the thoughts of that son, and his two brothers, along with all four grandparents. You will see just how differently each one has handled their loss, but they are all valid, just like the grief of every grandparent and sibling is valid.