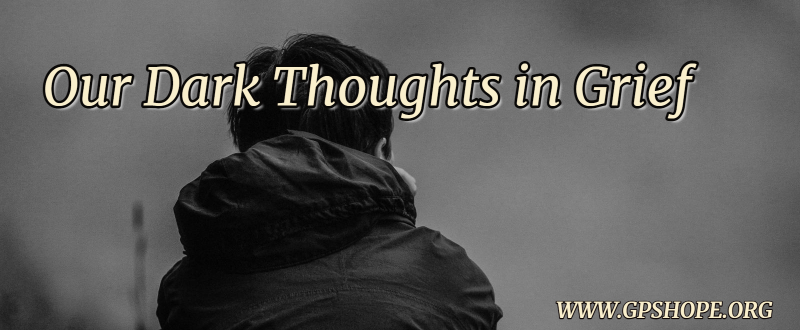 Our actions are based on our emotions. The way we are acting (or reacting) to the death of our child is based on our emotions. Our emotions run very deep. There is so much pain. There is so much confusion. There is darkness and a feeling of hopelessness. That is normal and natural.
But I believe with everything in me that is not where we have to stay.
My emotions are driven by my thoughts. I can think things like I will never get past this or I will always feel this way. I know some parents even have the thought I don't want to get past this, which is usually because they equate the pain of grieving their child with remembering their child. They are afraid if they quit hurting so much, they will forget their child.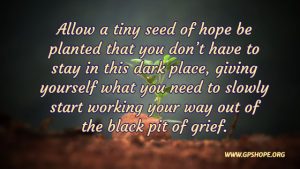 This is a perfect example of how your beliefs drive your thoughts. If you believe that staying in your pain will keep the memory of your child alive, then you will continue in that emotional state of despair. You will not be able to live a life of peace, hope, and fullness (which includes living a life of meaning and purpose again, not in spite of your child's death, but because of his or her life).
I'm trying to get you to believe that maybe, just maybe, it is possible to get past this suffocating darkness—to think if others have, maybe I can too.
I remember exactly when I grabbed hold of that belief; it was a turning point for me. I was standing in the cemetery, crying at my daughter, Becca's, grave. I stood there and looked around at all those other tombstones.
I knew many of them were for children or young adults because I had spent many hours walking around reading the tombstones, including the dates, and figuring out how old they were when they were buried. I thought about how every single one of those tombstones had a story of the people who were left behind, who had grieved and mourned. Every one of those tombstones represented someone's pain and loss.
It suddenly hit me that all these people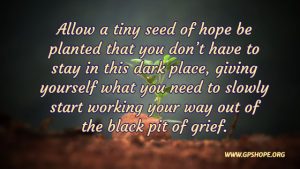 (including those who had buried a child) somehow managed to get through it. And somehow, I could too. That realization planted a tiny seed of hope that I didn't have to stay in this dark place, which gave me what I needed to slowly start working my way out of the black pit.
Believing the truth is just as powerful as believing a lie.
People do what they do, based on their feelings, because of what they believe. Most people live mainly out of their feelings, and feelings do not always equal the truth. To put that a different way, just because I have feelings about something, no matter how strong, does not mean my feelings are necessarily based on the truth.
To change your behavior, which is driven by your emotions, you must know and understand the truth. It is truth that will set you free. However, it can be a messy and painful process.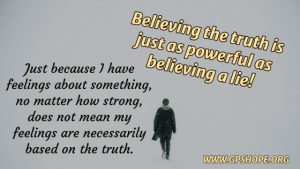 When God created us, He did an amazing thing. One of the ways He made us in His image is by allowing us to think our own thoughts. He does not control our thoughts, even though He could. He allows us to think He is the evil one.
I remember times when my kids blamed me for something and were angry at me when I wasn't the one who caused the pain, or my decision was based on something I could see that they could not. It's the same way with God. He allows us to have our own thoughts, even if we believe a lie about Him. That is how much He loves us. He doesn't force us to trust Him or love Him. He lets it come from our own choice and our own thoughts.
Don't let the enemy take the greatest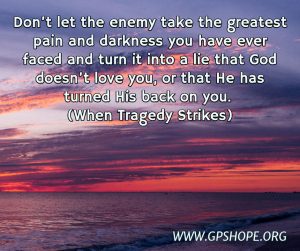 pain and darkness you have ever faced and turn it into a lie that God doesn't love you, or that He has turned His back on you.
One of the best ways to get out of the enemy's sticky web is to still your soul, quiet your own thoughts, and ask God to give you His thoughts. You need to be transformed—totally changed—by the renewing of your mind (Romans 12:2). Allow God's thoughts to speak softly to you in the depths of your being to set you free from the turmoil. Sit quietly in His presence, letting His thoughts reprogram your thinking.
What you focus on is what you will grow. So, if you continue to focus on the pain and loss, it will grow until it is ready to consume you and overtake you. But if instead you think about, focus on, and give thanks for what or who you still have, that is what will begin to grow, and eventually it will bring you out of that deep dark place.
You may not think so right now, but you can get to the place where you celebrate your child's life, instead of being stuck in the pain of their death. The question is: Where are you rooting and grounding your thoughts? If it can happen for me, and countless other pareavors who thought that was impossible, it can happen to you.

Do you need help with your thoughts? Are you looking for a connection that will give you hope? Let Laura send you her Weekly Word of Hope, delivered each Wednesday. (Your email address is safe with GPS Hope.)
Expressions of Hope is provided by Grieving Parents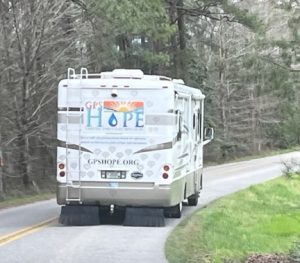 Sharing Hope (GPS Hope). The founders, Dave and Laura Diehl, travel full time in their Hope Mobile (a 38-foot motor home) to be more easily available for speaking and ministry requests, and bringing intimate weekend retreats to bereaved parents. Laura is also a singer/songwriter and the author of multiple award-winning books.
If you would like more information about bringing Dave and Laura to you for an event, please send an email to office@gpshope.org.
If you are interested in bringing GPS Hope to your area for a weekend retreat click here.