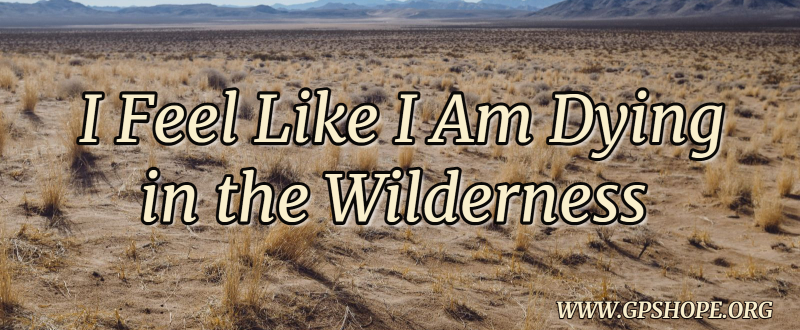 In Matthew 4, we read how God spoke with an audible voice from heaven how pleased He was with His Son. Immediately after that, Jesus was led by the Holy Spirit into a wilderness where Satan attacked Him at a very weak and vulnerable time.
While Jesus was there, He was without food for forty days. Talk about being extremely vulnerable physically, emotionally, and mentally! This is when Satan came to him in full force, trying to use a time of weakness to trick Jesus into turning the stones into nice warm, fresh bread.
Jesus' famous reply was letting the enemy know that God said we need more than just earthly food to sustain us. We need the bread of life that will sustain us for the long term.
You are still alive because God is sustaining you. You may be at that place where you don't want Him to keep you alive. I was there myself when my daughter, Becca, died, so I get it.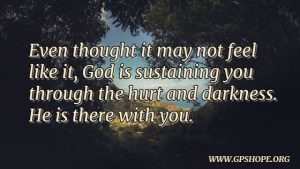 But God is life, and you being alive means that God is sustaining you, even though it may not feel like it. Sometimes, it is just by helping us take the next breath. That breath comes from God, and even if you don't want that next breath, the fact that you are still breathing and still here, means that God is still sustaining you through the hurt and darkness. He is there with you.
I imagine Jesus was struggling, wondering where His Father was in all of this, especially knowing the Holy Spirit had led Him to this difficult circumstance. But I notice that Jesus did not answer Satan based on how he felt. He answered on what He knew to be God's words. Many of us do not feel God's presence or hear His voice because of the dark wilderness we are in. It is so hard to make our decision about where God is, not based on how we feel, but based on what God says about never leaving us or forsaking us.
There was nothing in the law of Moses saying that what Satan was asking Jesus to do was wrong. After all, He was within days of turning water into wine. The temptation to Jesus was not, "You are asking me to sin." The temptation was asking Jesus to do something his own way to meet His desire and needs, instead of being led by God within the intimate relationship with His Father.
I know some of you have a hard time reading your Bible. Maybe it is time to try again. It can be helpful to read in the book of Psalms, since David was so good at sharing from a place of rawness and how he felt in places of darkness, writing in a way we can really relate to. But then he often goes from there into how good God is for being with him and taking care of him and going before him while in that pit of despair.
Just like Jesus said, we are sustained by the word of God.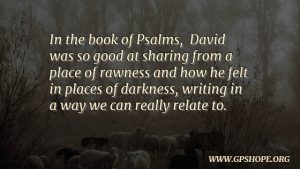 If you cannot seem to read the Bible yet, He can still speak to you in other ways. Ask him to open your ears to hear what He wants to say to you in the context of His heart and being in an intimate relationship with Him. That is an individual thing for each one of us.
We may be in a wilderness, but God has not abandoned us there, no matter how much it may feel like it. He is with you. It is so important to be able to grab ahold of this truth. Even if you cannot see it now, when you get further down this road you will be able to look back and see that He really was with you.
Note: In the Grieving Parents Sharing Hope podcast, episode 210, Laura continues this by talking about the other two temptations of Jesus in the wilderness and how we can relate to them as bereaved parents. Click here to listen.

This blog was taken from Laura's book being released later this month called Reflections of Hope: Daily Reflections for Bereaved Parents. If you would like to know more, click here.
Expressions of Hope is provided by Grieving Parents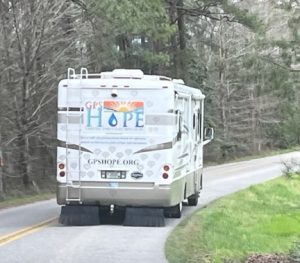 Sharing Hope (GPS Hope). The founders, Dave and Laura Diehl, travel full time in their Hope Mobile (a 38-foot motor home) to be more easily available for speaking and ministry requests, and bringing intimate weekend retreats to bereaved parents. Laura is also a singer/songwriter and the author of multiple award-winning books.
If you would like more information about bringing Dave and Laura to you for an event, please send an email to office@gpshope.org.
If you are interested in bringing GPS Hope to your area for a weekend retreat click here.