This is a continuation of Laura's talk with Linda Dillow. If you did not hear Episode 195: Trusting God When It Doesn't Make Sense, we strongly urge you to listen to that one first, as it will share Linda's unusual story and it is a springboard to what you will hear from Laura and Linda in this episode.
Last week led up to how and why Linda came up with her Declaration of Hope. Today we will hear Linda read that declaration to us. She will also share how God is using it, not just in her own life, but literally around the world, including our Christian sisters in Ukraine who are in the midst of losing their husbands and children while watching their country being torn apart by a brutal war, as they are under attack by Russia.
There is a lot of depth, wisdom and hope in this episode. Please be sure to share it with others who may need to hear this heart-to-heart discussion as well.
Linda is the author of several bestselling books, including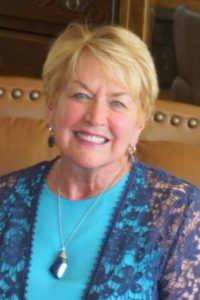 Calm My Anxious Heart, Satisfy My Thirsty Soul, What's it Like to be Married to Me? And the co-author of Intimate Issues, Passion Pursuit, Surprised by the Healer and others.
Linda and her husband, Jody ministered in the former East European Communist countries and in Asia for eighteen years training the leadership of the church. They have five grown children (one in heaven) and ten amazing grandchildren. Linda loves to encourage women to hope in God and trust in His faithfulness!
(Note: The views and opinions of our guests outside of this podcast may not be in agreement with GPS Hope.)
Links Mentioned in this episode:
Email your personal Declaration of Hope to Laura: laura@gpshope.org 
Books mentioned by Linda: (Note: These are affiliate links, which means a small portion of your purchase price will go to GPS Hope.)
Dark Clouds Deep Mercy: Discovering the Grace of Lament by Vroegop
Sacred Sorrow by Michael Card
The Knowledge of the Holy by A.W. Tozer
Check out Linda's book Calm My Anxious Heart
Songs Linda mentioned (on YouTube):
GPS Hope store for Hold On Pain Eases shirts
Find out more about the GPS Hope & Healing retreats or register to attend.
Join Laura and Dave on The Grief Cruise in October. Click here for information.
Join the discussion! Leave a question or comment on today's talk here.
Birthdays:
Celeste France was born on January 29 and is forever 17.
Bryce Thurman was born on January 30 and is forever 22.
Robert Schafer DeVries was born on February 4 and is forever 35.
If you would like your child mentioned on the podcast the week of his or her birthday, click here to fill out the short form with the needed information.
The special song written for our children's birthdays I Remember Well can be heard here.
Remember to Hold On Pain Eases; there is HOPE!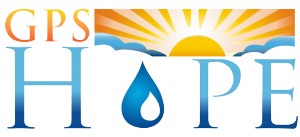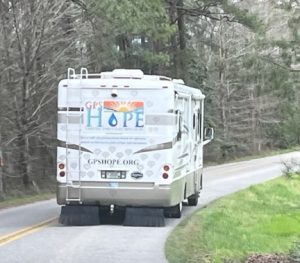 To have Laura come and minister at your event, contact us at office@gpshope.org.
Grieving Parents Sharing Hope (GPS Hope) is here to walk with parents through the darkness of child-loss, guiding them to a place of hope, light and purpose.
It is a safe place for anyone who has lost a child from this earth. There is no shame or judgment in where you are in this journey, including if you are struggling in your relationship with God or your faith has been completely shattered.