The discussion between Laura and Teresa McCloy is a gold mine of depth and richness that is so desperately needed when facing the painful darkness of child loss.
In this episode you will hear:
The wisdom and heart of a mom whose son battled addiction for many years before succumbing to a heroin overdose.
The importance of coming to a place of "being" instead of constantly doing.
How a popular child's storybook can help us understand the painful rawness of living a life of meaning and purpose again after the death of our child.
A short interaction about the Enneagram and grief.
Finding moments in your day to help stay connected to yourself, others, God, and your child.
This is a good one, so after listening, be sure to pass it along to other pareavors!
Teresa McCloy is the creator and founder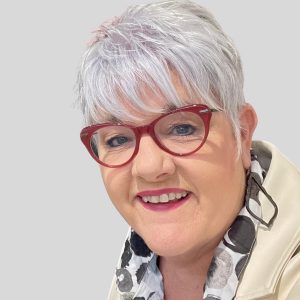 of the REALIFE Process®, as well as an author.  Her first book Do What Matters, Live from Rest Not Rush will release this fall.  In the book, Teresa shares her authentic story of a recovering workaholic and her journey, through the loss of her son to drug addiction, to a new way of truly living. Teresa's passion is to help others outline for themselves sustainable behaviors, rhythms, and routines, so they can live from an internal place of rest.                                                                                                                                   
Teresa loves to travel. When she is not on the road speaking, coaching clients, recording her podcast, or training new facilitators, Teresa enjoys being on the fourth-generation family grain farm in central Illinois with Dale, her husband of forty years, tending her wildflower garden, or enjoying a great cup of coffee with a friend.
(Note: The views and opinions of our guests outside of this podcast may not be in agreement with GPS Hope.)
Links Mentioned in this episode:
Connect with Teresa
Other links mentioned:
The Velveteen Rabbit read by Meryl Streep  (This is only a partial reading. I could not find a version of the full book.)
Click the Amazon link below for the version of the Velveteen Rabbit book that I keep in the Hope Mobile. NOTE: If you buy the book through this link, a small portion of the purchase price will be sent to GPS Hope as an affiliate link.

Go on a cruise with GPS Hope! Find out more and watch last year's video.

Birthdays:
Michael was born on September 22 and left us at age 36.
Brittany Evans was born on September 25 and left us at age 26.
Cody Simmons was born on September 25 and left us at age 25.
Bethany Patton was born on September 25 and left us at age 31.
Kara McLeod was born on September 27 and left us at age 23.
Cherie Martinez was born on September 28 and left us at age 31.
Shea Thomas Patno was born on September 29 and left us at age 15.
Giovanna Giannini was born on September 30 and left us at age 20.
Aaliyah Henderson was born on October 1 and left us at age 4.
Corey Ryan Woodrich was born on October 1 and left us at age 31.
Fill out the short form with the needed information to have your child's birthday shared with our listeners.
The special song "I Remember Well", which was written by Laura for our children's birthdays, can be heard on your favorite music app. To hear samples of Laura's other songs, click here.
Remember to Hold On Pain Eases; there is HOPE!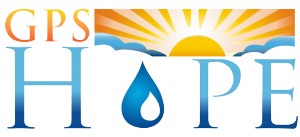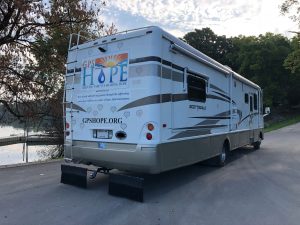 To have Laura come and minister at your event, contact us at office@gpshope.org.
Grieving Parents Sharing Hope (GPS Hope) is here to walk with parents through the darkness of child-loss, guiding them to a place of hope, light and purpose.
It is a safe place for anyone who has lost a child from this earth. There is no shame or judgment in where you are in this journey, including if you are struggling in your relationship with God or your faith has been completely shattered.