The day this episode is released, my daughter, Becca, would be 39 years old. Instead, she is forever 29. Three of Becca's siblings are now older than their big sister, with one more sibling yet to hit that marker.
The birthdays of our children are painful and bittersweet. We are so thankful for the day they came into our lives, but we won't be celebrating with them, doing things like serving them a special cake or buying gifts and a card for them. It hurts more than can be put into words that all we have now are past birthday memories, and won't be making any new ones. (And if you had a pregnancy or infant loss, you don't even have that… I am so sorry!)
In this episode, I talk about some of the struggles we have with our child's birthday, along with some words of encouragement on why it is important to still celebrate the special day our child came into this world, even when those around us don't understand why we want to acknowledge the birthday of our child who has died.
Having some sort of launch (like bio-degradable balloons, lanterns, or butterflies), eating their favorite food or watching their favorite movie are great ways to celebrate and remember our child on their birthday, but I also share a small handful of unique ideas on other special things you can do that day.
Happy Birthday, Becca-Boo! We love you and miss you like crazy!
Links Mentioned in this episode:
Listen to Laura's song Together Forever.
Don't forget to give this podcast a rating and review to help other grieving parents find us!
Send Laura your voice recording at laura@gpshope.org.
Click here to become a monthly partner, giving hope to other parents, or to give a special gift to keep this podcast going, along with providing  other needed resources to bereaved parents.
(GPS Hope is a 501c3 nonprofit and runs on the financial support of those who believe in passing along the hope they have received to others.)
Birthdays:
Becca Diehl Howard was born on April 13 and is forever 29.
Rachel Pilcher was born on April 13 and is forever 40.
Carter Braun was born on April 13 and is forever 15.
Brandon Matos was born on April 14 and is forever 23.
If you would like your child mentioned on the podcast the week of his or her birthday, click here to fill out the short form with the needed information.
The special song written for our children's birthdays I Remember Well can be heard here.
Remember to Hold On Pain Eases; there is HOPE!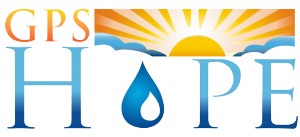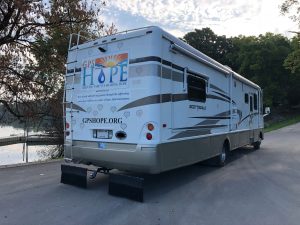 To have Laura come and minister at your event, contact us at office@gpshope.org.
Grieving Parents Sharing Hope (GPS Hope) is here to walk with parents through the darkness of child-loss, guiding them to a place of hope, light and purpose.
It is a safe place for anyone who has lost a child from this earth. There is no shame or judgment in where you are in this journey, including if you are struggling in your relationship with God or your faith has been completely shattered.