Joy Ware Miller lost her healthy and active thirteen-year-old son as he collapsed from an unknown heart condition at the local YMCA one afternoon in March of 2005. Joy has become one of my treasured friends who brings encouragement, as she has been on this journey several years longer than I have.
In this episode, Joy shares:
How she kept pushing herself toward God, even when she struggled with being angry at Him when hearing things like, "God is a good God."
How hard it can be to see other kids who are her son's age who have graduated, gotten married and have their own families and what brings her comfort through those moments.
How she didn't think she would ever have joy back in her life and ended up writing the book There's a Party in the Pit and You're Invited: Learning to Live in the Light When It is Still So Dark.
What made her decide she needed to figure out how to go from just surviving, to wanting to live again, and even thriving in her life once again.
This week is part one of a two-part series. It was recorded in 2017 for an online event, so the quality will be a bit different, but it is definitely worth sharing with you, our Grieving Parents Sharing Hope family of listeners.
Joy Ware Miller has a powerful message of hope.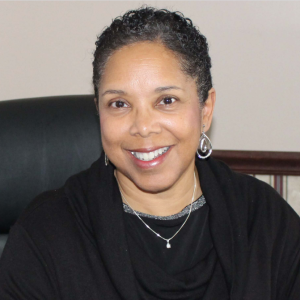 Joy is a speaker, author, radio host on Hope 100.7 and President of iJoy Inspirations. In 2007, Joy founded Parents On Call, a first "response team" of parents who have endured the loss of a child.  Their son Christopher, at age thirteen, in 2005, died suddenly while playing basketball at the local YMCA.  Unfortunately, parents who have lost children understand the depth of heartache and sorrow this kind of loss brings.  Parents On Call is designed to be uplifting and supportive. Joy is also the founder of Helping Hurting Hearts Heal and Retreats On The Go. When she is not speaking or writing, Joy enjoys life with her husband Charles and daughters Lauren and Olivia.
(Note: The views and opinions of our guests outside of this podcast may not be in agreement with GPS Hope.)
Links Mentioned in this episode:
Join the GPS Hope community and receive a weekly word of hope and encouragement.
To find out more about the Virtual event this was recorded for, including the other speakers and how to get your own copy, click here.
Don't forget to give this podcast a rating and review to help other grieving parents find us!
Click here to become a monthly partner, giving hope to other parents, or to give a special gift to keep this podcast going, along with providing  other needed resources to bereaved parents.
(GPS Hope is a 501c3 nonprofit and runs on the financial support of those who believe in passing along the hope they have received to others.)
Birthdays:
Sydney Seisay was born sleeping on May 11.
Jack Randall Whitaker was born on May 12 and is forever 37.
Jordan Slusher was born on May 17 and is forever 21.
If you would like your child mentioned on the podcast the week of his or her birthday, click here to fill out the short form with the needed information.
The special song written for our children's birthdays I Remember Well can be heard here.
Remember to Hold On Pain Eases; there is HOPE!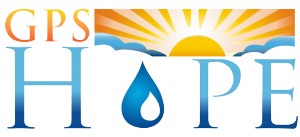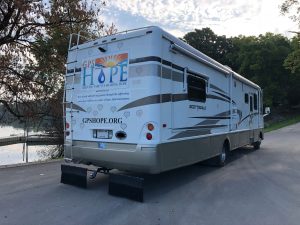 To have Laura come and minister at your event, contact us at office@gpshope.org.
Grieving Parents Sharing Hope (GPS Hope) is here to walk with parents through the darkness of child-loss, guiding them to a place of hope, light and purpose.
It is a safe place for anyone who has lost a child from this earth. There is no shame or judgment in where you are in this journey, including if you are struggling in your relationship with God or your faith has been completely shattered.