We believe that no grieving parent should feel alone, isolated and abandoned.

We believe that all grieving parents should be able to quickly and easily connect with other bereaved parents for encouragement.

We believe that any parent who has had a child die and his or her faith in God has been shaken should have a safe place to share their hurts, doubts and anger without judgement or being shunned by other Christians.

We believe those around bereaved parents need to know how to give true comfort and support (which includes physically and emotionally), and treat it as the long process it is instead of an event

We believe that even before a parent loses a child, they should already be aware of who they can contact for support in their pain and confusion if their own child leaves this earth.
Almost every bereaved parent I have ever met also believes all five of these things.  But unfortunately, that is not reality… yet.
So that leads to the question, is there anything you can do to help this become reality in today's world?
I believe strongly the answer is a firm, "YES"!
Do you want to know how?  By prayer, by perseverance, and by people.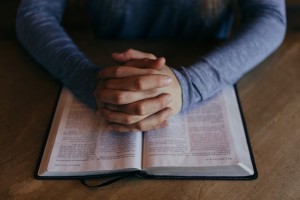 I hope prayer is obvious.  We need God's direction, we need God's blessing, His favor, divine connections, His protection…we need Him to be the foundation, the cornerstone, and the building blocks of our lives.  If we don't have God as the center of everything we do, we might as well close it up right now!  We pray daily for GPS Hope, and all those who are connected to us.  We have what I call a PIT crew (Prayer and Intercessory Team) who prays for us.  Prayer is in place in this ministry (Prayer can always increase, but it is part of GPS Hope in a fairly solid way.)
Perseverance means to me that Dave and I are in this for the long haul.  It means we find ways around the obstacles that show up.  We don't quit when we get discouraged.  It requires determination and commitment, and we have both.
That leaves the last one – people.  The question is, do you share these same five beliefs?  If so, I invite you to join forces with those who not only share these beliefs, but are acting on making them a reality.  When you do, you will become part of something that is bigger than any one of us.
This is not just a hope or a dream, it is a movement.  A movement that one day, our culture will acknowledge grief is not something we "get over" like a bad cold.
If you have ever been helped by GPS Hope in some way, (read one of my books, seen a video, been to our conference, been encouraged by a Facebook post, heard me share my heart at a church or event, read my blog Expressions of Hope, etc.) then please let others know about us!  Talk about us to your friends.  Ask if people have heard of us and encourage them to check us out.  When you see or read something from GPS Hope, don't just "like" it in your head, but actually give it a like and a share on your social media.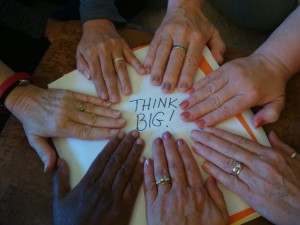 You see, the prayers and perseverance of Dave and myself can only go so far.  At some point, it is up to other people to carry and spread the dream; to see themselves like the wind blowing dandelion seeds into the air.  We don't know where they will fall and be planted, but the only way there is even a chance of that happening is for them to be carried somewhere.
So will you allow yourself to be the wind to carry the mission and vision of GPS Hope?  To be part of something that is so much bigger than any one of us?  To help us to walk with grieving parents through the suffocating darkness of child-loss to a place of hope, light and purpose.  To be a part of the movement to end isolation, judgment and shame in the grieving process for bereaved parents, allowing hope for a life of purpose once again.
Will you please partner with us by helping these beliefs go from just being a dream to becoming a reality?
If you would like to find out about several different ways to join the GPS Hope movement, make sure to look at the page How Can I Help?
If you would like to become a monthly partner or make a financial contribution to help us increase our resources to grieving parents, click here.