Most of us are very familiar with the story of Moses leading the Israelites to cross the Red Sea. But how often have we stopped to actually read it, including the part where God led them to this place on purpose? He led them to a place where they would be trapped, and then He Himself stirred up their enemies to come after them! Say what?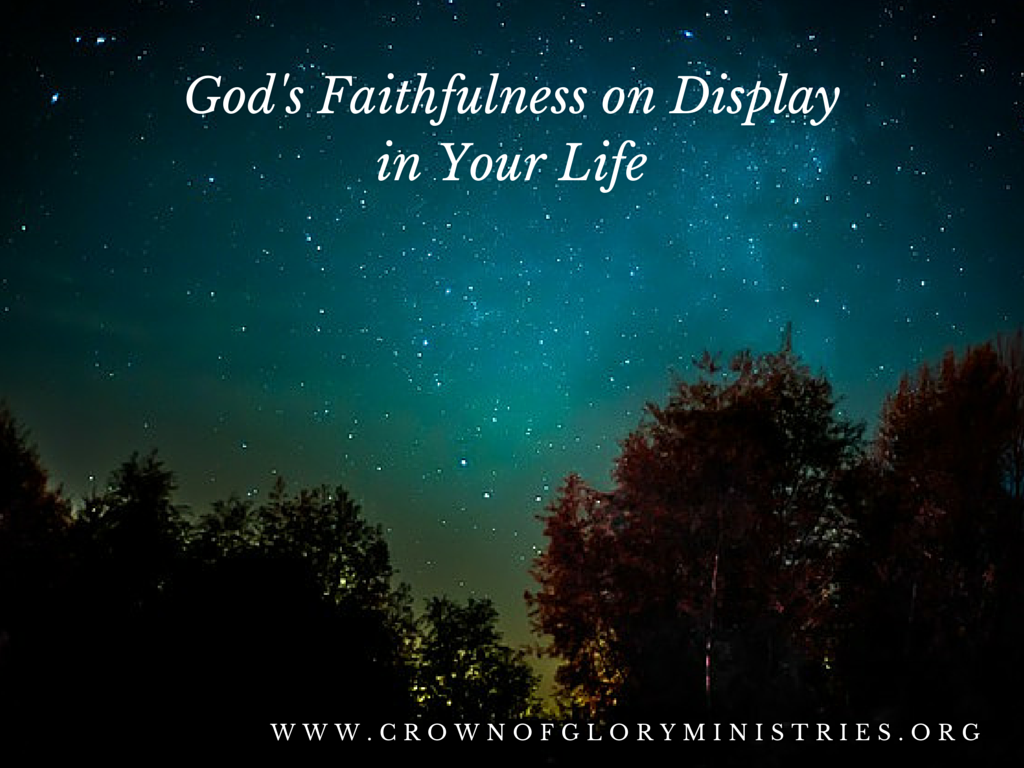 Then the Lord gave these instructions to Moses: '"Order the Israelites to turn back and camp by Pi-hahiroth between Migdol and the sea. Camp there along the shore, across from Baal-zephon. Then Pharaoh will think, 'The Israelites are confused. They are trapped in the wilderness!'  And once again I will harden Pharaoh's heart, and he will chase after you. Exodus 14:1-3 (NLT)
What kind of a good God would do that? The kind who wanted to put His faithfulness and glory on display by obliterating the enemy right before their eyes.
I have planned this in order to display my glory through Pharaoh and his whole army. After this the Egyptians will know that I am the Lord!" So the Israelites camped there as they were told. Exodus 14:4 (NLT) (Emphasis mine.)
This was exactly God's plan. To bring them to a place where he could prove how trustworthy He is, while at the same time totally destroying the enemy of their past, so their past would not continue to pursue them.
Did you catch that? God had delivered them from Egypt. God had delivered them from their bondage of the past 400 years. And he wanted them to know their past bondage was destroyed and could never take hold of them again.
Let's look at verse 13.  Moses spoke to the people: Don't be afraid. Stand firm and watch God do his work of salvation for you today. Take a good look at the Egyptians today for you're never going to see them again. (MSG)
God purposely led them to a place where he could bring a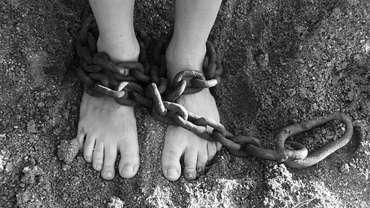 full and complete deliverance to them through something miraculous. They could not deliver themselves. The only way forward was to have God step in and destroy the enemy pursuing them, in order to keep them from going back into the bondage of their past – a place God had just miraculously delivered them from.
God gave the deliverance, but he told Moses what to do to bring that about. Moses was told to stretch out his hands over the sea, and God would cause the waters to open for them. This is exactly what happened. And when they crossed over, God lifted the barrier, allowing the Egyptians to follow them in hot pursuit, Moses was told again to stretch out his hand over the sea, and this time the waters closed, right on the Egyptian army. (By the way, while the Egyptians were in pursuit, God also made it very difficult for them by doing things like causing their chariot wheels to fall off. God was looking out for his people as they were escaping from their enemies. He is so awesome like that!)
Have you ever thought about what it was like to be one of the Israelites at that time? Just take a minute and put you and your family in that situation. You are in a group of well over 1 million people. You have just gone through being released as a slave, the only life you have ever known. You witnessed miracle after miracle which caused your release to freedom.
The people who held you as slaves are now giving you gifts of gold and fine jewelry before heading out. Now all of you are leaving Egypt, heading out into a desert. There is a cloud you are following during the day, and at night it turns into a great big pillar of fire. That cloud leads you to a huge sea, and word comes the Egyptians are now chasing after you, but there is nowhere for you or your family to go. You watch that cloud go from in front of your huge group to the back, stationing itself as a wall between you and the enemy. You are in a panic wondering how long will keep them away from you.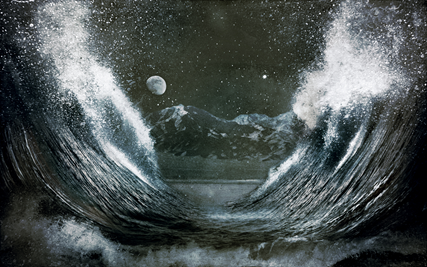 Suddenly you feel a huge wind coming, and the sea begins to part right before your eyes. All night the wind blows until there is an actual path going through the sea with a wall of water on each side. You grab your family and head through to the other side with the other million people as quickly as you can. As you get to the other side you hear the rumbling of the Egyptian army coming after you. Panic begins to grip you. At that moment, the wind stops, and those huge walls of water come crashing down on the enemy before any of them can reach you.
What would your rejoicing look like? Would you dance? Would you sing and celebrate? Of course you would! That must have been an incredible celebration to be a part of; over one million people witnessing this miraculous event together, a permanent deliverance from the bondage of their past.
God has a way to set you free from the bondages of your own past. Sometimes it may look like you are in a place where there is no way out. But it just might be God has brought you to this place specifically to put His faithfulness on display, and obliterate the grip the enemy has on you, right before your eyes. I am not talking about any specific person (or people) God would destroy. I am talking about God totally destroying the impact of your past,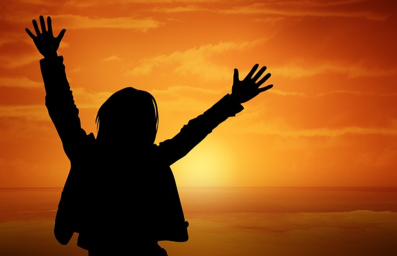 so it will not continue to pursue you and harass you. Not the natural consequences (although He may in His sovereign grace decide to do that) but to free you from the bondage of destruction in your life that has been there for weeks, months, years, or maybe even your entire lifetime, from your past.
But you have to follow His instructions. We know God told Moses to lift his hands over the waters. Is there something God is asking you to do? Do it, and then you can go on to verse 14 which reads, The Lord will fight for you, and you shall hold your peace. (NKJV)
Stretch out your hands to God right now. Speak your deliverance in the name of Jesus. And then listen to his voice inside of you, giving you further instruction. He will tell you what He wants you to do. Do your part, and God will follow through with His, setting you free once and for all from the enemy of your past pursuing you.
Use the comment section below to declare your freedom from the bondages of your past.