We are still in the series Parents in the Bible Who Lost a Child, and this week it's time to look at Job. You are probably tempted to skip this one because it's easy to pass right by him, thinking we already know Job's story. (He lost everything, had friends who didn't do a good job of comforting him, and then God gave him everything back…Whatever…!)
Please stay with me for this one because…
As I started really studying Job from the perspective of a parent who has had my own child die, it amazed me how much is there that we don't realize. In fact, there is so much richness and depth that can encourage us in our situation as bereaved parents (such as Job is someone who can identify with our suffering in the face of when it doesn't make sense, especially if we have held up our end in being a "good Christian") that it will take two episodes to get through it.
This week we are going start by looking at Job himself, and at his wife. Next week we will look at his so-called friends, God's response to everything, and then pull it all together.
I believe both weeks will bring encouragement, hope and light, to help lift some of the heaviness in your soul after the death of your own child.
Links Mentioned in this episode:
Find out more information about Pearls of Hope.
Go to the web store to place your order or look at the jewelry options.
Join us live this Saturday, April 25th at 4:00 PM Central, for the Pearls of Hope oyster opening.
Birthdays:
Adam Sharp was born on April 21 and is forever 19.
Christopher Schofer was born on April 21 and is forever 25.
Abigail Jane (Abi) was born on April 25 and is forever 18 months.
If you would like your child mentioned on the podcast the week of his or her birthday, click here to fill out the short form with the needed information.
The special song written for our children's birthdays I Remember Well can be heard here.
Remember to Hold On Pain Eases; there is HOPE!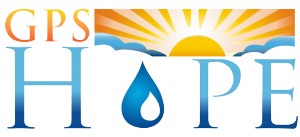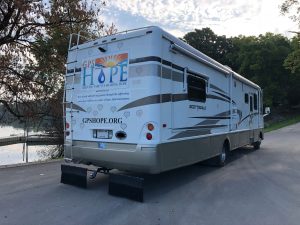 To have Laura come and minister at your event, contact us at office@gpshope.org.
Grieving Parents Sharing Hope (GPS Hope) is here to walk with parents through the darkness of child-loss, guiding them to a place of hope, light and purpose.
It is a safe place for anyone who has lost a child from this earth. There is no shame or judgment in where you are in this journey, including if you are struggling in your relationship with God or your faith has been completely shattered.