This week Laura talks to Ron Kelly about a subject many of us are forced to deal with way too soon; going back to work when we are in such deep grief.
This was a very packed discussion and longer than the normal podcast, but well worth it. Some of the things covered on this subject are:
How do we deal with our colleagues that are ignorant or insensitive, or who ignore us?
How can bosses/managers and coworkers help?
What can we bereaved parents do, that will help us handle difficult situations better on our jobs as we are grieving?
The way grief affects businesses financially, which is why they should want and need to take this issue seriously (which led to mentioning the need of bereaved parents being added to the Family & Medical Leave Act)
Laura and Ron also talk a bit about false anger and blame and how men and women tend to grieve differently, which affects us at work as well.
Be sure to share this episode with others who would benefit from this information, both employees and employers, grievers and non-grievers, as it affects everyone at some time.
Glenn Kelly, or Ron to his friends, lost his sixteen-year-old son and only child in 2013 to a rare congenital heart defect. Today, he is the published author of several grief support books, a Grief Keynote and Workshop Presenter, Motivational Growth Speaker, and Business Grief Coach. He has discussed grief healing on CBS television, Trinity Broadcast Network, New York Cable TV, broadcast radio programs, universities, hospitals, and in such big businesses as Delta Air Lines and Coca-Cola. He has served as an Executive Board of Directors member with the Bereaved Parents of the USA, and as a Board of Advisors member with Le Bonheur Children's Hospital in Memphis, TN, where his dear child passed away. First and foremost, however, today Ron remains the loving father of his late son, Jonathan Taylor Kelly.
Birthdays
Beth Simmons Marsh was born on June 12 and is forever 58.

Joe Luzzo

was born on June 18  and is forever 17.
Tony Posatiere was born on June 18 and is forever 38.
Alyssa Tyner was born on June 19 and is forever 2 ½.
I would love to announce your child's birthday. Click here to fill out the short form with the needed information. And be sure to let other bereaved parents know that their child can be celebrated with our listeners!
The full song I Remember Well (which is the background song during the birthday segment) can be heard here.
Links referred to in this episode:
How to contact Ron Kelly or find out more about his books, etc.: rglennkelly.com
Click here to see the government page on the Parental Bereavement Act of 2017 (to add grieving the loss of a son or daughter to the FMLA. (You may also want to consider contacting your representatives in the senate, asking them to get it passed.)
Yes, I want to partner with GPS Hope financially to help us reach more grieving parents.
And please remember to

H

old

O

n

P

ain

E

ases, there is HOPE!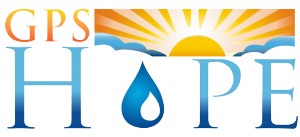 You are safe here. No masks needed…
Grieving Parents Sharing Hope (GPS Hope) is here to walk with parents through the darkness of child-loss, guiding them to a place of hope, light and purpose. This is a safe place for anyone who has lost a child from this earth. There is no shame or judgement in where you are in this journey, including if you are struggling in your relationship with God or your faith has been completely shattered.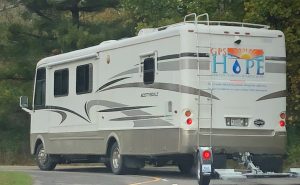 To have Laura come and speak or sing at your event, contact us at office@gpshope.org.