When my daughter, Becca, died, I thought I was getting early Alzheimer's because of how forgetful I was, how scrambled my mind felt, and how quickly important information could leave my brain. I had no idea for the first couple of years that it was "normal" for a parent after the death of their child, and it was a relief to find that out.
What else is "normal" for a newly bereaved parent?
First, it is important to know that I consider "newly" bereaved, as anything from the very first day to the first two or three years. It's also important to know that most experts will say that for a parent who has lost a child, anything under five years is considered fresh grief. Losing a child is also considered traumatic grief – it is a trauma, and PTSD can come with it, depending on the circumstances of their death.
Along with some of my own experiences, I have asked some of my friends who have been on this journey for a while to share a word with those of you who are new on this unwanted path. Last week we heard from four of them. This week we will hear from five more. They are:
As you listen, you will find out that pretty much whatever it is you are experiencing is normal after the death of your child, and it's such a relief to hear it from others who have been right where you are.
(Note: The views and opinions of our guests outside of this podcast may not be in agreement with GPS Hope.)
Links Mentioned in this episode:
Get a printable PDF copy of "My New Normal" from the GPS Hope free library along with many other free downloads. (If you have not accessed the library before, you will need to create an account by simply give yourself a name and a password.)
See information to join us for the weekend retreat in Texas.
See information to join us on The Grief Cruise.
Don't forget to let me know what to do for the 100th podcast. Email me at laura@gpshope.org
Don't forget to give this podcast a rating and review to help other grieving parents find us!
Click here to become a monthly partner, giving hope to other parents, or to give a special gift to keep this podcast going, along with providing  other needed resources to bereaved parents.
(GPS Hope is a 501c3 nonprofit and runs on the financial support of those who believe in passing along the hope they have received to others.)
Birthdays:
Jeanette Marie was born on January 19 and is forever 36.
Hugh Brown was born on January 19 and is forever 18.
If you would like your child mentioned on the podcast the week of his or her birthday, click here to fill out the short form with the needed information.
The special song written for our children's birthdays I Remember Well can be heard here.
Remember to Hold On Pain Eases; there is HOPE!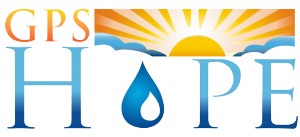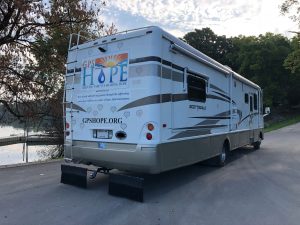 To have Laura come and minister at your event, contact us at office@gpshope.org.
Grieving Parents Sharing Hope (GPS Hope) is here to walk with parents through the darkness of child-loss, guiding them to a place of hope, light and purpose.
It is a safe place for anyone who has lost a child from this earth. There is no shame or judgment in where you are in this journey, including if you are struggling in your relationship with God or your faith has been completely shattered.