Scripture. There's nothing as life-giving as God's Word. Recently I heard about "The Hand" illustration to making Scripture an everyday part of one's life.
If you are like me and haven't heard of "The Hand," the premise is that each of these 5 practices gives you a strong "grip" on the Word of God, as if each of these represent one of your fingers (and thumb, of course):
1. Hearing
2. Reading
3. Studying
4. Memorizing
5. Meditating
While I love to share Scripture the most, I've also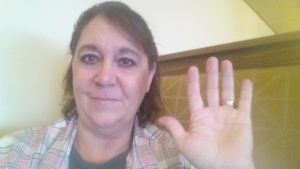 been encouraged and inspired by several quotes I've read in books or heard in sermons throughout the years.
These don't take the place of Scripture (obviously!) but these quotes have given me perspective, hope, and encouragement in my day-to-day life, and I hope they do the same for you wherever you are reading this from.
The little things are the big things. Unknown. (I have seen many variations of this quote.)
Faith and fear both demand you believe in something you cannot see. You choose! Bob Proctor
Rules without relationship leads to rebellion. Josh McDowell
I don't know what tomorrow holds, but I know who holds tomorrow. Unknown. (Joyce Meyer has a variation of this.)
We want clarity before we take action. But clarity only comes because we take action. Kary Oberbrunner (Another one of his quotes I greatly appreciate is: Clarity attracts, confusion repels.)
If you're looking for some other great reads, don't forget to check out my previous article: 3 of My Favorite Books – Have You Read Any of These?
What are some of your favorite quotes? I'd love to hear them – share below!