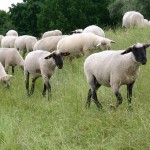 Sheep are animals that need a lot of help. They don't know how to find green grassy pastures or water without the shepherd leading them to the right places.
Jesus said you and I were like sheep and He is our Shepherd (the person who takes care of us). He said we need Him as our Shepherd to guide us through life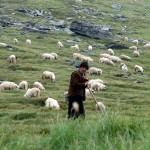 and lead us to safety.  John 10:3 tells us "The sheep hear His voice".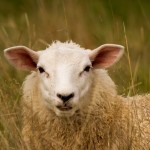 Sheep have to learn to recognize the voice of their shepherd to be able to follow him. It doesn't come automatically.  They have to practice.
We have to practice hearing the voice of the Holy Spirit too. We have to know what His voice sounds like. We have to know the kinds of things He would say. We have to learn how His voice is different from all the other voices in the world. He wants to be able to whisper in our ear and have us recognize Him.
Do you want to be able to recognize the voice of the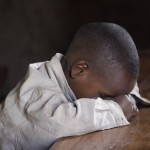 Holy Spirit? Take time to practice. Get your Mom or Dad to help you. Get really quiet, and ask Him to talk to you. He has something to tell you!