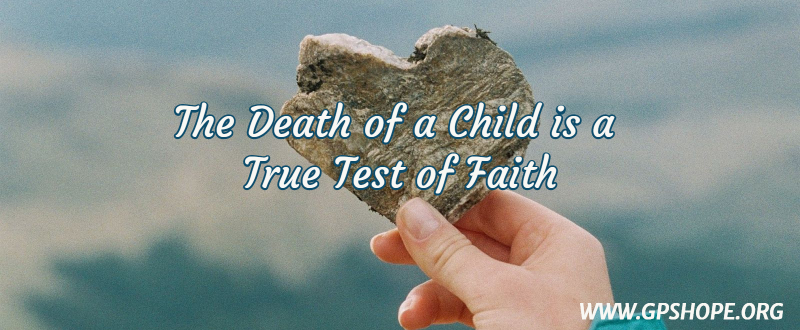 Our son Lukas died as a result of a drunk driving crash; he was a passenger in the vehicle.
Losing our son has been a true test of our faith.  I know in my soul, that as bad as the injuries were, God could have healed Lukas 100%.  We hear of the miracles often in the Bible as messages of hope.
The eighth and ninth chapters of Matthew are full of miracles of healing:
Healing at Capernaum
Driving out demons
A girl restored
A woman healed
Healing of the blind
In John chapter eleven, Jesus even raised his friend Lazarus from the dead.
Since the day we lost our son, it has been especially hard to hear these stories, because that's not our story.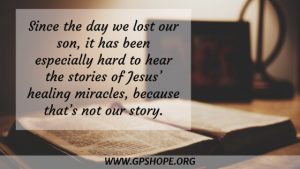 For the first few days that Lukas was in the hospital, all I could pray was "save my son." After a few more days, I was able to pray that if he was healed, he would also be made whole.  I knew Lukas would not be happy if he was incapacitated and as much as I wanted him here, I didn't want the rest of his life to be a daily struggle for him.
When one of my friends came to see us in the hospital, she shared with me that she heard God tell her that Lukas is all right.  When she told me this, I couldn't really respond, because I heard what the medical staff was telling me, and it wasn't promising. At the time, she thought that Lukas would have an earthly healing. Now we know that he IS all right, but not the way we had hoped and prayed.
My favorite verse is Romans 8:28 "We know that all things work together for the good of those who love God; those who are called according to His purpose." I struggled with this for a while. It is hard to find the good in the death of a young man with his whole life ahead of him.  He had so many people who cared about him. He had a solid plan for his future.
I know that since his accident happened on Easter weekend (probably the highest attended church service), it was likely that thousands of people were praying for his healing.  But we know that God's plan is bigger than ours is.
Maybe "all things working together for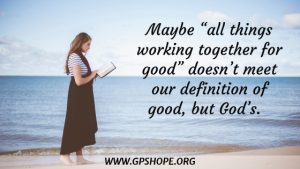 good" doesn't meet our definition of good but God's.
Personally, I'd rather have my son here with me; I'd rather see his children come into the world; I'd rather that my other children have their little brother to grow old with, but that is not going to happen.
As I read Romans 8:28 and wonder, "Good? Where is the good in this?"  I continue to read on and see Romans 8:35 that says, "Who can separate us from the love of Christ? Can affliction or anguish or persecution or famine or nakedness or danger or sword?" and I see that God is here to comfort me and the rest of my family.
My anguish cannot separate me from the love of Christ.  It's hard to remember that God loves our children more than we do. That's hard to even comprehend, but He does.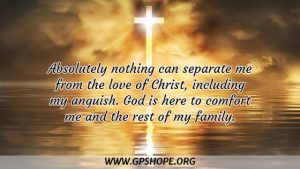 We know that God did not let this happen to hurt anybody.  And when we lean on Him for comfort, He is there, even just to hold us while we fall apart.  I do not believe it is lack of faith to completely fall apart, or to question, or even to shake our fist at God asking WHY???  as long as we work through those emotions. This is part of grief.  This is what the Psalms are.
With His help, I do not stay in that pit of pain.
Corrie Ten Boom said, "When a train goes through a tunnel and it gets dark, you don't throw away the ticket and jump off. You sit still and trust the engineer." Our world is still pretty dark at times, but trusting Him, our Engineer, helps us to bring back the light.
Yes, I've asked why. I've questioned how this could possibly be okay.  How can our son, who was liked by everyone, who had a future planned, not be here anymore?
The thing that keeps me going is the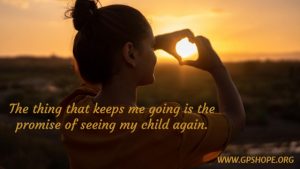 promise of seeing my child again. Every day here on earth brings me a day closer to the reunion promised to us because of Jesus' sacrifice on the cross.
The Lord is close to the brokenhearted and saves those who are crushed in spirit. Psalm 34:18

Linda Christofferson lost her son, Lukas, as a passenger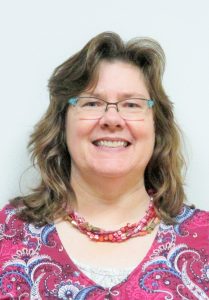 in a drunk/drugged driving crash. She never lost faith in God and His plan but has struggled with His allowing this to happen. 
Linda and her husband, Robert, vowed from day one that this loss would not be in vain.  They have spoken to several hundred high school students about the impact of impaired driving and take the time to speak with young people individually when the opportunity presents itself.


Would you like to write for GPS Hope? Contact us at office@gpshope.org.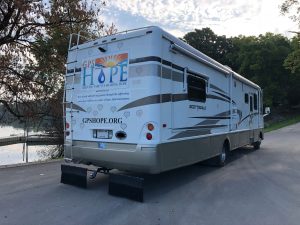 Expressions of Hope is written (or provided) by author, speaker and singer Laura Diehl. She and her husband, Dave, are the founders of Grieving Parents Sharing Hope (GPS Hope). Dave and Laura travel full time in their Hope Mobile (a 38-foot motor home) to be more easily available for speaking and ministry requests, including being invited to hold one-day GPS Hope & Healing conferences.
If you would like more information about Laura as a speaker for your next event or want more information on hosting a GPS Hope & Healing conference, click here.