Truth is timeless, which is why I am sharing this blog. It was written several years ago while in the midst of international ministry, fulfilling my passion to bring the fullness of the Kingdom of God to our children.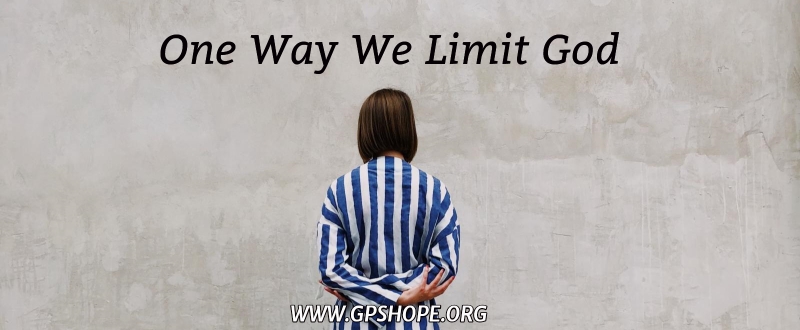 At our worship team practice this week, the 21-year-old worship leader mentioned how blessed she is that even though she is so young, people of all ages choose to be on the team and follow her leadership.  (At that specific rehearsal, the ages went from 15 to 53 years old.)
Sadly, I have been in too many situations where a blessing was missed because someone was being seen after the flesh and not after the spirit.  This goes from receiving prayer for a healing, to being given an encouraging prophetic word, to even failing to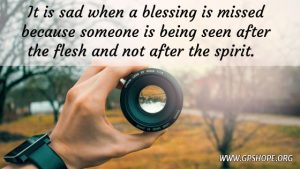 mentor and disciple the younger generations for leadership. I have seen a church community struggling to have a vibrant outreach to families, where the entire leadership was in their 50's and 60's when they finally started to mentor the generation in its 40's.
God is a generational God.  He does not want just one generation to flow in anointing and leadership.  This is all through scripture.
One obvious example is in 1 Samuel 3, with Samuel himself.  As a young child, he ran to Eli three times one night, hearing his name being called.  Once Eli realized what was happening, he took the time to instruct Samuel, telling him that it was God calling his name, and for Samuel to ask God what He wanted.
Samuel followed the instructions of Eli, and God downloaded a very heavy prophetic word to this young boy! All Samuel needed was some training and instruction.
With the release of the Holy Spirit (after Jesus died and went up to heaven) our children have a much greater ability to have God speak to them and work through them than Samuel did.
We are told to come to Him with childlike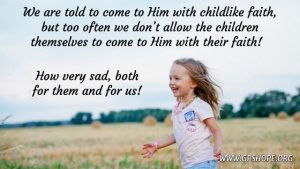 faith, but too often we don't allow the children themselves to come to Him with their faith!  How very sad, both for them and for us.
Going back to the young worship leader mentioned at the beginning, I was so blessed by what she shared with me when I brought up this subject to her.
God's really been teaching me how to look beyond the age factor on all levels.  He's taught me a lot about how to lean on the anointing… I rely so heavily on the anointing 'cause age tends to be a source of insecurity and criticism from others sometimes!  I love that the anointing knows no age limit!!!"
Amen!  So, let's make sure we are encouraging the people around us, including our children, to lean on the anointing – the presence of the Holy Spirit in ourselves and others. And let's be sure that we are looking beyond the age factor for the anointing, because "the anointing knows no age limit!"

Laura Diehl is an award-winning author,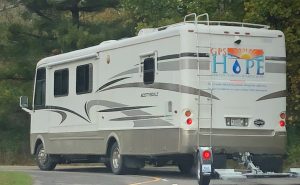 national speaker and singer. She and her husband, Dave, are the founders of Grieving Parents Sharing Hope (GPS Hope). Dave and Laura travel full time in their Hope Mobile (a 38-foot motor home) to be more easily available for speaking and ministry requests.
If you would like to receive bi-monthly inspirational thoughts, along with updates on their travel adventures click here and submit your name and email at the bottom of the page.
If you would like more information about Laura as a speaker for your next event or want more information on hosting a GPS Hope & Healing conference, click here.
GPS Hope exists to walk with grieving parents through the suffocating darkness of child-loss to a place of hope, light and purpose.
 We also support families, friends and coworkers who want to know how to support these parents both short and long-term.
If you are not a bereaved parent but want to support those who are, or want to follow us as we give hope to these precious parents, please connect with us at Friends of GPS Hope on Facebook.
If you are a bereaved parent, we encourage you to connect with us on Facebook and subscribe to Laura's YouTube channel for grieving parents.