This talk with Kelly Gerken was so full of good stuff that instead of editing things out, it was turned into two separate episodes.
In this first half, Kelly shares her story about losing her twins, Faith and Grace, before they were born, along with her son Thomas six hours after his birth.
Then Laura and Kelly turn a corner as Kelly shares her struggle with the internal question, "Where is your God now?" and the whole issue of what it means to "have faith" when our prayers don't get answered the way we thought they would or should. They also talk about how having faith and trusting God isn't easy to do, especially in the midst of such a dark, horrific circumstance. Hebrews 11 is where much of the discussion seemed to land.
Another part of the discussion is how God's grace plays a big part in our lives when our child dies, giving us what we need for each moment, when we are willing to reach out and receive it is as well. This is not based on our performance, including being a "good" Christian. It is based on His heart to be near to the brokenhearted, and His desire and ability to give peace in the midst of the pain.
Kelly Gerken is the founder of Sufficient Grace Ministries, serving thousands of grieving families worldwide since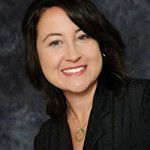 2004, comforting others with the comfort she received in her time of grief. She is the mother of five children, three who dance in heaven, and two who fill her days with boyish antics on this earth. Kelly is a featured speaker at hospitals, churches, women's groups, and a leader of educational seminars for hospital staff and caregivers. She is also a certified SGM Perinatal Loss Support Doula, building a comprehensive perinatal hospice birth and bereavement program to support bereaved families. Kelly's book "Sufficient Grace" addresses many of the questions people ask in the face of tragedy.
Birthdays
Lukas Christofferson was born on June 28 and is forever 19.
I would love to announce your child's birthday. Click here to fill out the short form with the needed information. And be sure to let other bereaved parents know that their child can be celebrated with our listeners!
The full song I Remember Well (which is the background song during the birthday segment) can be heard here.
Links referred to in this episode:
To connect with Kelly Gerken: Sufficient Grace Ministries
Click here to check out the GPS Hope & Healing Virtual Summit.
For information about the retreat in Iowa in October, click here.
Find out more about the GPS Share & Care Support Groups.
And please remember to Hold On Pain Eases, there is HOPE!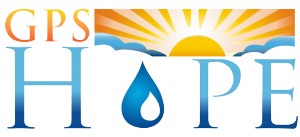 I want to partner with GPS Hope financially to help reach more grieving parents.
You are safe here. No masks needed…
Grieving Parents Sharing Hope (GPS Hope) is here to walk with parents through the darkness of child-loss, guiding them to a place of hope, light and purpose. This is a safe place for anyone who has lost a child from this earth. There is no shame or judgement in where you are in this journey, including if you are struggling in your relationship with God or your faith has been completely shattered.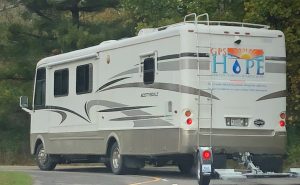 To have Laura come and speak or sing at your event, contact us at office@gpshope.org.