Last week on episode 10, Laura and Kelly talked about the struggles we can have as believers in Christ, wondering where God is in the tragedy of the death of our children.
This week the discussion turns to pregnancy and infant loss. Kelly starts out by sharing why she doesn't like to use the term "miscarriage," and how important it is for these precious moms to have their loss of a child validated.
Much of their discussion is about some of the unique triggers and things parents deal with in early loss that those who lose an older child don't deal with.
Other things touched on are:
Your other children when there is an early sibling loss
How fathers are often ignored or isolated in pregnancy loss
Ways to be able to have memories of your little one (even if the loss isn't recent) to celebrate your child had life and he or she matters
Rainbow babies and fears in being pregnant again
The painful struggle of not being able to have more children after a loss
There is also time spent talking about how important it is to be able to talk about your child, and that incorporating their memory into your life is not wallowing or being crazy or being unhealthy. Acknowledging the lives of everyone we love just makes sense, no matter how long or how short their time here on earth was.
The discussion closes with sharing some personally helpful scriptures and a word of strong encouragement that God is walking with you through the dark valley of child loss.
Kelly Gerken is the founder of Sufficient Grace Ministries, serving thousands of grieving families worldwide since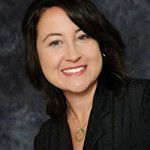 2004, comforting others with the comfort she received in her time of grief. She is the mother of five children, three who dance in heaven, and two who fill her days with boyish antics on this earth. Kelly is a featured speaker at hospitals, churches, women's groups, and a leader of educational seminars for hospital staff and caregivers. She is also a certified SGM Perinatal Loss Support Doula, building a comprehensive perinatal hospice birth and bereavement program to support bereaved families. Kelly's book "Sufficient Grace" addresses many of the questions people ask in the face of tragedy.
Birthdays
Each week I am honored to announce any birthdays for the coming week of our children who are no longer here on earth with us. This week's podcast I don't have any birthdays to announce.
I would love to announce your child's birthday. Click here to fill out the short form with the needed information. And be sure to let other bereaved parents know that their child can be celebrated with our listeners!
The full song I Remember Well (which is the background song during the birthday segment) can be heard here.
Links referred to in this episode:
To connect with Kelly Gerken: Sufficient Grace Ministries
Click here to check out the GPS Hope & Healing Virtual Summit.
Find out more about The Comfort Cub.
And please remember to Hold On Pain Eases, there is HOPE!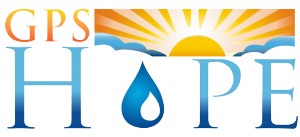 I want to partner with GPS Hope financially to help reach more grieving parents.
You are safe here. No masks needed…
Grieving Parents Sharing Hope (GPS Hope) is here to walk with parents through the darkness of child-loss, guiding them to a place of hope, light and purpose. This is a safe place for anyone who has lost a child from this earth. There is no shame or judgement in where you are in this journey, including if you are struggling in your relationship with God or your faith has been completely shattered.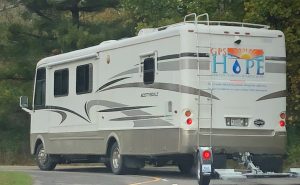 To have Laura come and speak or sing at your event, contact us at office@gpshope.org.