There are two kinds of guilt. One is when we know we have done something wrong and need to do our part to make it right. The second kind is when something happens, and we blame ourselves after the event happened with information we have now that we didn't have at the time.
Guilt gives us a heavy burden to carry and keeps us stuck in our grief. Feeling guilty about something that happened is not going to change it. Holding on to the guilt will continually drag you down – emotionally, physically and spiritually. We often hang on to guilt as a way of punishing ourselves, especially when an apology or getting answers is not possible.
It is important to release your guilt for many reasons.
In this podcast episode, Laura shares several of those reasons along with some tips to help overcome guilt. She also prays over those who are struggling with releasing themselves from guilt after the death of their child.
Links Mentioned in this episode:
Read the blog: Forgiving Yourself After Child Loss
Listen to the podcast episode: Forgiving Yourself
Website: gpshope.org
Click here to become a monthly partner, giving hope to other parents, or to give a special gift to keep this podcast going, along with providing  other needed resources to bereaved parents.
(GPS Hope is a 501c3 nonprofit and runs on the financial support of those who believe in passing along the hope they have received to others.)
Birthdays:
Oscar Lopez was born on July 26 and is forever 23.
Claire Rebecca was born on July 27 and is forever 5.
Easton Holden was born on July 28 and is forever 5.
Dayne Sturm was born on July 29 and is forever 21.
Whitney Leanne Garkow Seehusen was born on July 30 and is forever 31.
Mitchell Herrmann was born on August 1 and is forever 24.
Christopher Thomas Boseman was born on August 2 and is forever 32.
Travis M. Blair was born on August 9 and is forever 30.
Tony Summers was born on August 9 and is forever 15.
If you would like your child mentioned on the podcast the week of his or her birthday, click here to fill out the short form with the needed information.
The special song written for our children's birthdays I Remember Well can be heard here.
Remember to Hold On Pain Eases; there is HOPE!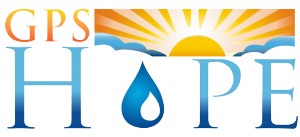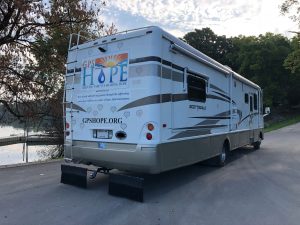 To have Laura come and minister at your event, contact us at office@gpshope.org.
Grieving Parents Sharing Hope (GPS Hope) is here to walk with parents through the darkness of child-loss, guiding them to a place of hope, light and purpose.
It is a safe place for anyone who has lost a child from this earth. There is no shame or judgment in where you are in this journey, including if you are struggling in your relationship with God or your faith has been completely shattered.