This is the first episode in a series of seven, discussing our fears after the death of our child.
Fear brings torment, and as parents grieving the earthly loss of our child, it is easy to feel the full weight of that torment. But there is something much more powerful than our deepest fears; God's love for us!
If we live in fear, it is because we doubt His perfect love, which is understandable because it is hard to reconcile in our minds how we can trust a God who says He loves us, and yet allowed this terrible thing to happen to our child and to us.
In this episode, Laura shares seven ways to help make a shift in how you see God in the midst of your fears, caused by the pain of the tragedy of the death of your child.
Pastor Lynn Breeden will be joining Laura for the following six episodes. Lynn lost her five-year-old son, Joel, to cancer over 30 years ago and has such a deep wealth of experience to draw on, along with so much compassion and love for those on this road behind her.
The specific fears Laura and Lynn will be discussing in the next few weeks are
Being afraid no one will remember your child
The fear and guilt of enjoying life without our child
Afraid of having another child die
The fear of grief triggers
Being afraid that we are losing our minds or going crazy
The tormenting fear of not knowing if my child is in heaven or not
We don't have to live in fear, because God truly is with each one of us, and someday we will get to see the whole picture that we are very blinded to right now.
You can be set free from your fears.
Birthdays
Jessica Lynn Sxerlong

was born on July 9 and is forever 30
Stephanie Waters was born on July 10 and is forever 21
Everardo Martinez was born on July 11 and is forever 19
Clifford Patrick Keenan Jr was born on July 11 and is forever 24
I would love to announce your child's birthday. Click here to fill out the short form with the needed information. And be sure to let other bereaved parents know that their child can be celebrated with our listeners!
The full song I Remember Well (which is the background song during the birthday segment) can be heard here.
Links referred to in this episode:
To get in on the early bird price before August 1, or to find out more about the GPS Hope retreat, click here.
We are putting our itinerary together. If you live in Missouri, Oklahoma, Texas, Arizona, Utah, Nevada (Las Vegas area), Utah, Colorado, Kansas, or Nebraska and want to see if we can get together with you, a small group, or set up a conference or retreat, email us at office@gpshope.org.
Give Hope to Others: If GPS Hope has brought you hope and light in your grief journey, please consider helping us reach more grieving parents who find themselves hurled onto this same unwanted path. Click here to support GPS Hope monthly or to give a special gift.
And please remember to Hold On Pain Eases, there is HOPE!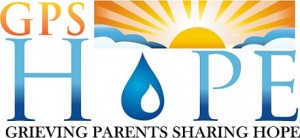 You are safe here. No masks needed…
Grieving Parents Sharing Hope (GPS Hope) is here to walk with parents through the darkness of child-loss, guiding them to a place of hope, light and purpose. This is a safe place for anyone who has lost a child from this earth. There is no shame or judgement in where you are in this journey, including if you are struggling in your relationship with God or your faith has been completely shattered.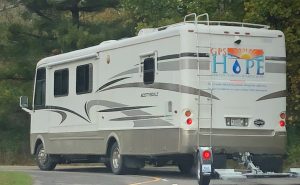 To have Laura come and speak or sing at your event, contact us at office@gpshope.org.