Most of us have what can be called domino effects after the death of our child. Just like when the first domino in a line of dominos falls and causes others to fall, the death of our child can cause unexpected and painful chain reactions.
In this episode, Laura shares one of those personal chain reactions, and prays over other parents who are facing the painful situations of a domino effect after the death of their child.
Today's podcast episode is sponsored by Wong Liang Fu  and Kay Ho in memory of their son, David Wong Hong Ming. When Kay gets flashbacks of the different scenes at the hospital – all the episodes her son, David, had to go through – her heart breaks to a million pieces. But David's father, Liang Fu reminds her that those scenes are her battlefield. Kay says, "As avid fans of Lord of the Rings and the Chronicles of Narnia, we are familiar with what battle scenes are like. They are certainly not a walk in the park. And yet the fighters fought valiantly on, trusting their Lord. That thought settles my heart. David, we love and miss you so much."
Thank you Liang Fu and Kay for sharing David with us, and for blessing us at GPS Hope for sponsoring this episode.
Links Mentioned in this episode:
Click here to find out more about Laura's award-winning books.
See the plaque made by Laura's daughter in the video of the audio shared. 
Sponsor a podcast in honor of your child.
Click here to become a monthly partner, giving hope to other parents, or to give a special gift to keep this podcast going, along with providing  other needed resources to bereaved parents.
(GPS Hope is a 501c3 nonprofit and runs on the financial support of those who believe in passing along the hope they have received to others.)
Birthdays:
Brady Keith Herbert was born on September 7 and is forever 30.
Jacob Sorouri was born on September 8 and is forever 32.
Kelli Diane Kirby was born on September 10 and is forever 31.
If you would like your child mentioned on the podcast the week of his or her birthday, click here to fill out the short form with the needed information.
The special song written for our children's birthdays I Remember Well can be heard here.
Remember to Hold On Pain Eases; there is HOPE!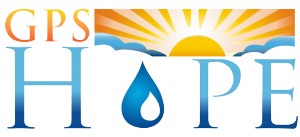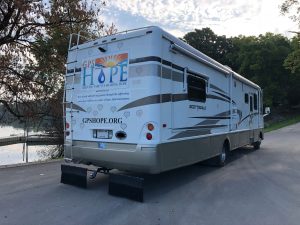 To have Laura come and minister at your event, contact us at office@gpshope.org.
Grieving Parents Sharing Hope (GPS Hope) is here to walk with parents through the darkness of child-loss, guiding them to a place of hope, light and purpose.
It is a safe place for anyone who has lost a child from this earth. There is no shame or judgment in where you are in this journey, including if you are struggling in your relationship with God or your faith has been completely shattered.