Recently Laura received a response from one of the Weekly Word of Hope emails. The pareavor was upset with how Laura's email said, "Neither life nor death is in our hands. God is the one who gives life within the womb. And God chooses when each person takes their last heartbeat."
Part of what this mom shared said, "That is scary. For that implies God organized this death – which sometimes is horrible in so many different ways."
We do all have choices in this life that can affect how long or how short our lives are lived here on earth. There is also sickness and disease that we may not have any control over that can affect when we die. When God does not step in to stop that death from happening, does it mean He is choosing when we leave this earth?
Laura decided this would make a good topic for a podcast episode, since it is such a difficult topic and something most parents struggle with, after the death of their child.
In today's episode, she reads the original email, the reply sent to her about it, and then her return email response, which gives us all some things to think and pray about.
Next week Dave joins Laura in a discussion about this topic, whether or not God chooses when we die.
Thank you Chris and ReNea for sponsoring this week's episode in loving memory of your son, Aaron.
Links Mentioned in this episode:
Click here to join over 1000 pareavors receiving a Weekly Word of Hope.
Let us know  you want to get together with us as we travel by sending an email to office@gpshope.org.
Listen to samples of Laura's songs on the CD Together Forever.
Sponsor a podcast in honor of your child.
Click here to become a monthly partner, giving hope to other parents, or to give a special gift to keep this podcast going, along with providing  other needed resources to bereaved parents.
(GPS Hope is a 501c3 nonprofit and runs on the financial support of those who believe in passing along the hope they have received to others.)
Birthdays:
Maya Tarbet was born on September 20 and is forever 13.
Cherie Martinez was born on September 28 and is forever 31.
Giovanna Giannini was born on September 30 and is forever 20.
Aaliyah Henderson was born on October 1 and is forever 4.
Corey Ryan Woodrich was born on October 1 and is forever 31.
Joshua Konaszewski was born on October 2 and is forever 24.
Paul Meyer was born on October 2 and is forever 29.
If you would like your child mentioned on the podcast the week of his or her birthday, click here to fill out the short form with the needed information.
The special song written for our children's birthdays I Remember Well can be heard on many music apps including Spotify, Pandora, iTunes and Apple Music. To hear samples of Laura's other songs, click here.
Remember to Hold On Pain Eases; there is HOPE!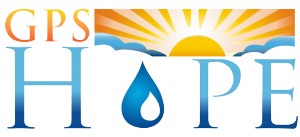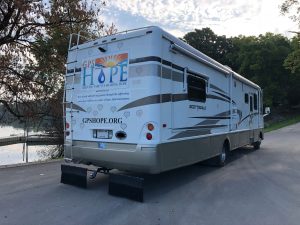 To have Laura come and minister at your event, contact us at office@gpshope.org.
Grieving Parents Sharing Hope (GPS Hope) is here to walk with parents through the darkness of child-loss, guiding them to a place of hope, light and purpose.
It is a safe place for anyone who has lost a child from this earth. There is no shame or judgment in where you are in this journey, including if you are struggling in your relationship with God or your faith has been completely shattered.