Season Topic: Facing Our Fears After the Death of Our Child
Pastor Lynn Breeden joins Laura for the next six episodes, talking about different fears we may have after the death of our child.
This episode begins with Lynn sharing her son Joel with the listeners. He was only five when he died, and it has been over 30 years since he left this earth. Lynn then shares what she has done to keep his memory alive within herself and those around her, including her own family and people who never met him.
As they were talking, God showed Laura a new revelation of something about our children in heaven that got them both very excited!
There was also a conversation about our other children and how important it is to find a balance in helping them remember their sibling, but not giving them the message that the child who is gone is more important or more loved than the ones who are still with us.
As the discussion came to a close, Lynn encouraged us to find a way to honor God and to honor our child with what we do as time goes on, which led to suggesting a few things that we as bereaved parents can do, to make sure our child won't be forgotten in a way that won't be awkward for others.
"We learn how to live our life without our child in it, but we don't live our life without them. They are still part of us for the rest of our lives," Lynn Breeden.
Lynn Breeden's life was forever changed on October of 1987,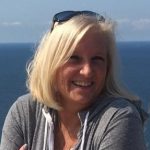 when her son Joel Brian died of cancer at the age of five. After coming to terms with this loss, her greatest desire was to help other moms through their own loss, so they do not have to grieve alone. Lynn founded Mourning to Dancing, which is a non-denominational ministry, with the sole mission to offer comfort, hope, and encouragement to mothers who have suffered the loss of a child. She also currently serves as the Pastor for Bremen United Methodist Church in Bremen, Indiana. 
Birthdays 
If you would like your child mentioned on the podcast the week of his or her birthday, click here to fill out the short form with the needed information.
This week we celebrate:
Ethan Barclay-Weberpal was born on July 10 and is forever 18.
Madeline Youngdahl was born on July 16 and is forever 14.
Robert William Corbett was born on July 20 and is forever 21.
The special song I wrote for our children's birthdays I Remember Well can be heard here. (It is the song that plays in the background of the birthday segment.)
Links referred to in this podcast episode:
To contact Pastor Lynn Breeden, click here.
Mourning to Dancing on Facebook.
Click here to see the GPS Hope Wall of Remembrance or to have you child added.
Sponsor an "In Loving Memory" heart on the Hope Mobile.
If you would like to be sent a PDF of Ten Ways to Honor Your Child, click here.
And please remember to Hold On Pain Eases; there is HOPE.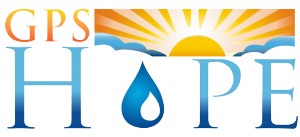 I want to partner with GPS Hope financially to help reach more grieving parents.
You are safe here. No masks needed…
Grieving Parents Sharing Hope (GPS Hope) is here to walk with parents through the darkness of child-loss, guiding them to a place of hope, light and purpose.
It is a safe place for anyone who has lost a child from this earth. There is no shame or judgement in where you are in this journey, including if you are struggling in your relationship with God or your faith has been completely shattered.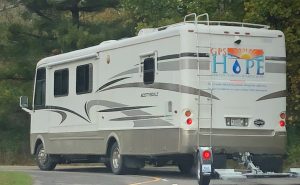 To have Laura come and speak or sing at your event, contact us at office@gpshope.org.