This episode with Anne Moss Rogers is one with a lot of practical advice for those who are struggling deeply in the darkness of grief after child loss. Being a mom who lost her son to suicide, Anne Moss made a conscious decision to figure out how to work through the guilt, shame and horrific darkness to be able to live a life of meaning and purpose again, both to honor her son, Charles, and to help those who find themselves contemplating ending their own life.
Anne Moss Rogers is an emotionally naked® public speaker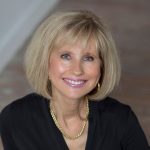 who captures hearts and fills them with hope. She is a TEDx storyteller, certified suicide prevention trainer, NAMI Virginia board member, and the award-winning author of Diary of a Broken Mind. After her 20-year-old son, Charles died by suicide on June 5, 2015, Anne Moss chronicled her family's tragedy in a newspaper article that went viral, and her blog, Emotionally Naked, has reached millions.  A UNC-Chapel Hill alumna, Anne Moss currently lives in Richmond, VA with her husband. Her surviving son, Richard, is a filmmaker in LA.
(Note: The views and opinions of our guests outside of this podcast may not be in agreement with GPS Hope.)
Links Mentioned in this episode:
Connect with Anne Moss on her website:  EmotionallyNaked.com
Listen to episode episode 91 and episode 92 for newly bereaved parents (referred to in this episode).
Find out about our GPS Hope & Healing Retreats
Information about the January 2023 Grief Cruise.
Please consider giving a special gift to keep this podcast going.
Birthdays:
Carissa Perkins was born on December 21 and is forever 29.
Dylan Bieber was born on December 21 and is forever 16.
Jonathan Granick was born on December 21 and is forever 36.
James Anthony Walkley was born on December 23 and is forever 28.
John Ferreira Jr. was born on December 24 and is forever 32.
Ryan Durkin was born on December 27 and is forever 19.
Fill out the short form with the needed information to have your child's birthday shared with our listeners.
The special song "I Remember Well", which was written by Laura for our children's birthdays, can be heard on your favorite music app. To hear samples of Laura's other songs, click here.
Remember to Hold On Pain Eases; there is HOPE!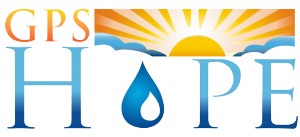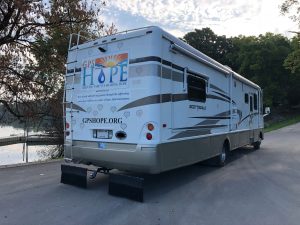 To have Laura come and minister at your event, contact us at office@gpshope.org.
Grieving Parents Sharing Hope (GPS Hope) is here to walk with parents through the darkness of child-loss, guiding them to a place of hope, light and purpose.
It is a safe place for anyone who has lost a child from this earth. There is no shame or judgment in where you are in this journey, including if you are struggling in your relationship with God or your faith has been completely shattered.