In today's episode, Laura is sharing what a gift it is to be with others who have lost a child because they get it. They understand the darkness and the struggles.
It took her almost three years after her daughter, Becca, died to meet with a group who had lost a child because Laura didn't think it would help to be around a bunch of others who were a mess like she was. When she finally made herself go to a conference for bereaved moms, Laura discovered it was just the opposite; it was wonderful and healing to be with others who understood and were a mess like her, plus Laura got to talk about Becca with others who wanted to hear about her daughter!
In this episode, you will hear from several women as they sit around the microphone and talk together about how important it was to each of them to become connected with each other while at a weekend retreat. You may be surprised at how much laughter there is, and the bond they seemed to share so quickly, having just met each other two days previously.
Today's episode is sponsored by Teck Min and Yvonne from Singapore. Their 11 yr old daughter, Emma, was diagnosed with DIPG (a fast growing tumor in part of the brain stem) in July this year and passed away on 22nd Aug.
They share about their daughter:
Emma was super full of energy, laughter, and joy. She loved to sing and dance. She was our little chef and helper in the kitchen as well. We and her little brother Isaac miss her so badly, especially the silly games they played together.
One of her favorite songs was "Goodness of God". The only comfort for us is that she is running with Jesus on His Heavenly green fields, enjoying His goodness. Emma – daddy, mummy and Isaac love you so much. Till we meet again, and we will all run together on the green fields.
Thank you Teck Min and Yvonne for sponsoring today's episode in loving memory of your precious Emma.
Links Mentioned in this episode:
Find out more about GPS Hope get-away weekend retreats.
Find out more about Umbrella Ministries
How to sponsor a podcast episode in loving memory of your child.
Birthdays:
Joseph Youhana was born on January 6 and is forever 23.
Daniel Norwood ll was born on January 10 and is forever 10.
Adrienne was born on January 11 and is forever 19.
Jake Kalicki was born on January 12 and is forever 17.
Matthew Cole was stillborn on January 15.
Fill out the short form with the needed information to have your child's birthday shared with our listeners.
The special song "I Remember Well", which was written by Laura for our children's birthdays, can be heard on your favorite music app. To hear samples of Laura's other songs, click here.
Remember to Hold On Pain Eases; there is HOPE!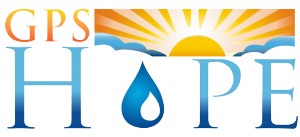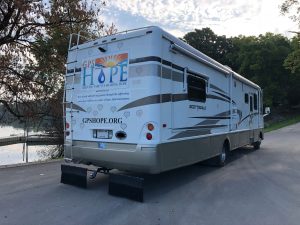 To have Laura come and minister at your event, contact us at office@gpshope.org.
Grieving Parents Sharing Hope (GPS Hope) is here to walk with parents through the darkness of child-loss, guiding them to a place of hope, light and purpose.
It is a safe place for anyone who has lost a child from this earth. There is no shame or judgment in where you are in this journey, including if you are struggling in your relationship with God or your faith has been completely shattered.