Those of us who have lost a child will talk among ourselves about how hurtful it is that our family and friends seem to abandon us after the first few weeks or months. Not only that, but many of these people also seem to expect us to snap out of our grief after a certain amount of time.
We all know what helps and what hurts, but do those around us know? How could they, if they have never experienced the suffocating darkness of the death of their own child.
In this episode, Laura pulls back the curtain and shares some of these things with anyone who wants to know.
If you are a bereaved parent, this episode will help you know that you are not alone in the thoughts and feelings you have in this area. It also gives you something to share with those around you who want or need a better understanding of what you are going through as a bereaved parent.
NOTE: Laura will be on the Wisdom app this Thursday, March 24 at 7:30PM EASTERN if you would like to join her and get in on a discussion on this topic. (Right now the Wisdom app is only available for iPhones.)
Links Mentioned in this episode:
PDF: Eight Things Not to Say to a Bereaved Parent
Blog: The Best Bible Verses to Help a Grieving Parent
Find out more about Laura's Books
Check out the GPS Hope website for the mentioned various resources: gpshope.org
Birthdays:
Kyle Moroney was born on March 20 and is forever 23.
Aaron Wright was born on March 20 and is forever 32.
Joshua Aaron Smith was born on March 21 and is forever 21.
Kaleb Wickersham was born on March 23 and is forever 25.
Jacquelyn Landry was born on March 24 and is forever 18.
Waylyn McRae was born on March 25 and is forever 17.
Michael Young was born on March 26 and is forever 22.
Jacob Vidaurri was born on March 26 and is forever 20.
Fill out the short form with the needed information to have your child's birthday shared with our listeners.
The special song "I Remember Well", which was written by Laura for our children's birthdays, can be heard on your favorite music app. To hear samples of Laura's other songs, click here.
Remember to Hold On Pain Eases; there is HOPE!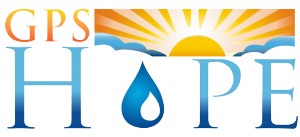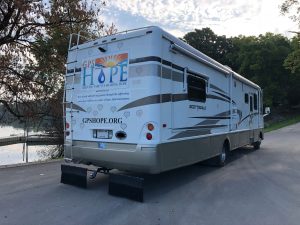 Would you like to have Laura come and speak to your group? Contact us at office@gpshope.org.
Grieving Parents Sharing Hope (GPS Hope) is here to walk with parents through the darkness of child-loss, guiding them to a place of hope, light and purpose.
It is a safe place for anyone who has lost a child from this earth. There is no shame or judgment in where you are in this journey, including if you are struggling in your relationship with God or your faith has been completely shattered.