Shirley Thiessen is one of Laura's first returning guests, which is saying a lot since the Grieving Parents Sharing Hope podcast has been going for over three years now! Her previous interview is our number one listened to episode, so it makes sense to have her back on, doesn't it?
In this episode, Shirley shares an incredible story, about a little black funeral dress, and then she and Laura start discussing five things Shirley wishes she had known about grief before the death of her son, Jordan.
Shirley and Laura talked for over an hour, so this interview is in two parts, with the completion of their discussion being aired next week.
Twelve days after her son's wedding, Shirley Thiessen was thrown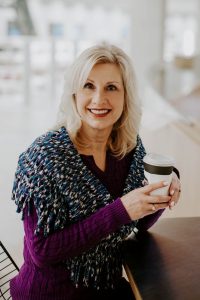 into the unimaginable task of planning his funeral. Grief threatened to extinguish her purpose. Hope and resiliency gradually emerged as she chose to participate with God to recycle her pain for His good purpose. Because most people are uncertain how to support those who grieve, Shirley founded the grief ministry, CornerBend Ministries, along with creating a playbook of best practices to build confidence and effectiveness.  
Shirley and her husband Carey live in Calgary, AB, Canada. Their daughter, Chantel, is also active in the grief ministry.  
 (Note: The views and opinions of our guests outside of this podcast may not be in agreement with GPS Hope.)
Links Mentioned in this episode:
Shirley's websites: Corner Bend Ministries and  shirleythiessen.com
To email Shirley: shirley@cornerbend.com
Listen to previous podcast with Shirley Thiessen: God Can Recycle Your Pain after Child Loss
Podcast 111: Why Bother Praying Anymore?
Look at the H.O.P.E. shirts and mug here.
Birthdays:
Zachary Tyler was born on September 11 and left us at age 18.
Petrina Charlean Bostic was born on September 12 and left us at age28.
Haleigh Douglas was born on September 15 and left us at age 42.
Justin Seehafer was born on September 16 and left us at age 28.
Fill out the short form with the needed information to have your child's birthday shared with our listeners.
The special song "I Remember Well", which was written by Laura for our children's birthdays, can be heard on your favorite music app. To hear samples of Laura's other songs, click here.
Remember to Hold On Pain Eases; there is HOPE!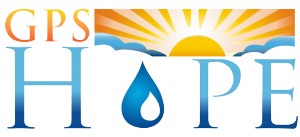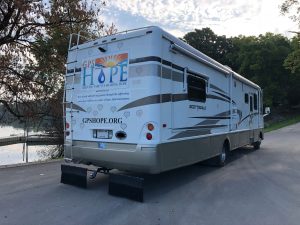 To have Laura come and minister at your event, contact us at office@gpshope.org.
Grieving Parents Sharing Hope (GPS Hope) is here to walk with parents through the darkness of child-loss, guiding them to a place of hope, light and purpose.
It is a safe place for anyone who has lost a child from this earth. There is no shame or judgment in where you are in this journey, including if you are struggling in your relationship with God or your faith has been completely shattered.