All the holidays are a struggle, but Thanksgiving is unique in that the entire purpose is to be thankful and grateful for the ways God has blessed us. If you are in those first two to three years of child loss, you may not feel even remotely blessed, believing it is impossible to have anything to be thankful for.
This episode is not to pump you up, trying to help you find things to be thankful for. Instead, author Laura Diehl, talks about how real and valid the struggle is by reading an email she received from someone who has been on this journey for over 20 years.
Laura also shares an illustration of why this is the case, both for your own benefit and to be able to explain to others who think "getting into the holiday spirit" is what you need.
Links Mentioned in this episode:
Click here to find out more about the live reading and lighting of candles during advent based on Laura's book Hope for the Future:An Advent Journey for Bereaved Parents.
Click here to order Hope for the Future on Amazon using the GPS Hope affiliate link. (A small amount of your purchase price will benefit this ministry.)
To contact Dave and Laura to get together as they travel in the Hope Mobile send an email to office@gpshope.org.
Birthdays:
Casen Sancraint was born on November 14 and left us at age 10.
Lara Ann was born on November 17 and left us at age 15.
Timothy Krawiec was born on November 17 and left us at age 27.
Cord Ramsey Davis was born on November 18 and left us at age 24.
Philip Bouthillier was born on November 19 and left us at age 49.
Fill out the short form with the needed information to have your child's birthday shared with our listeners.
The special song "I Remember Well", which was written by Laura for our children's birthdays, can be heard on your favorite music app. To hear samples of Laura's other songs, click here.
Remember to Hold On Pain Eases; there is HOPE!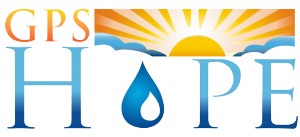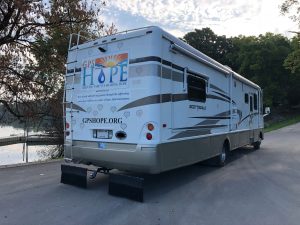 Would you like to have Laura come and speak to your group? Contact us at office@gpshope.org.
Grieving Parents Sharing Hope (GPS Hope) is here to walk with parents through the darkness of child-loss, guiding them to a place of hope, light and purpose.
It is a safe place for anyone who has lost a child from this earth. There is no shame or judgment in where you are in this journey, including if you are struggling in your relationship with God or your faith has been completely shattered.