The holidays can be brutal, especially those first few years.
In part two of this subject, Laura starts out by answering a couple of specific questions asked by pareavors about how deal with the holidays.
She then goes on to share several ideas on how to help you face those gatherings, by opening the door to bring your child with you in a way that honors him or her and helps you.
Birthdays
Austin Augustine was born on November 14 and is forever 16
Lara Ann was born on November 17 and is forever 15 ½
If you would like your child mentioned on the podcast the week of his or her birthday, click here to fill out the short form with the needed information.
The special song written for our children's birthdays I Remember Well can be heard here.
Links referred to in this podcast episode:
Hope for the Future: An Advent Journey for Bereaved Parents
When Tragedy Strikes Hope & Healing Course – Click here to find out more or to register.
And please remember to Hold On Pain Eases; there is HOPE!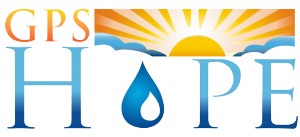 I want to partner with GPS Hope financially to help give support to grieving parents.
You are safe here. No masks needed…
Grieving Parents Sharing Hope (GPS Hope) is here to walk with parents through the darkness of child-loss, guiding them to a place of hope, light and purpose.
It is a safe place for anyone who has lost a child from this earth. There is no shame or judgement in where you are in this journey, including if you are struggling in your relationship with God or your faith has been completely shattered.