The death of our child gives us so many mixed emotions about God. Here are just some of them:
God betrayed me so I can't trust Him anymore.
I am so angry and confused with why God allowed my child to die.
I know I had faith! Why didn't my faith keep my child from dying?
Why bother praying and serving God if He is just going to do whatever He wants to do anyway?
These are all talked about in this episode with Wayne Jacobson, which is an edited version of our live discussion on YouTube for Grieving Parents Sharing Hope Together in May 2020.
We are all on a journey, and we are all at different places. If being angry with God is something you struggle with, it's okay.
Wayne served as a pastor for twenty years and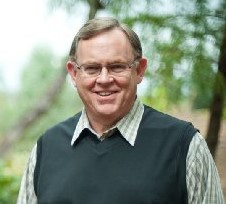 was also a contributing editor to Leadership Journal. As the director of Lifestream Ministries, he now travels the world helping people learn to live deeply in the life of Jesus and share it freely with others. He has written and worked with others on many books about spiritual intimacy and relational community, including He Loves Me, So You Don't Want to Go to Church Anymore, A Man Like No Other, and The Shack.
Wayne is also a mediator on governmental issues involving church and state in educational issues and recently released the coauthored book A Language of Healing for a Polarized Nation.
He lives in Newbury Park, California with his wife of over forty years and enjoys his children and grandchildren.
(Note: The views and opinions of our guests outside of this podcast may not be in agreement with GPS Hope.) 
Links Mentioned in this episode:
Click here to watch this full discussion on YouTube. (You can also find the other 20 live discussions with different topics and guests.)
To connect with Wayne Jacobson and see his blog, find his podcast The God Journey and look at his books : www.lifestream.org
Find on Amazon When Tragedy Strikes:Rebuilding Your Life With Hope and Healing After the Death of Your Child (Note: This is an affiliate link, which means a portion of you purchase will be donated to GPS Hope.)
Click here to check out the When Tragedy Strikes Hope & Healing Course.
Podcast Episode 7 and Episode 8: Forgiving God
Click here to become a monthly partner, giving hope to other parents, or to give a special gift to keep this podcast going, along with providing  other needed resources to bereaved parents.
(GPS Hope is a 501c3 nonprofit and runs on the financial support of those who believe in passing along the hope they have received to others.)
Birthdays:
Andrew LaPlante was born on May 27 and is forever 24.
Kyle Enanoria was born on May 30 and is forever 11.
Shaun Klein was born on June 1 and is forever 33.
If you would like your child mentioned on the podcast the week of his or her birthday, click here to fill out the short form with the needed information.
The special song written for our children's birthdays I Remember Well can be heard here.
Remember to Hold On Pain Eases; there is HOPE!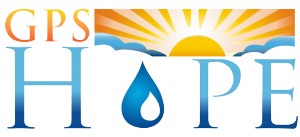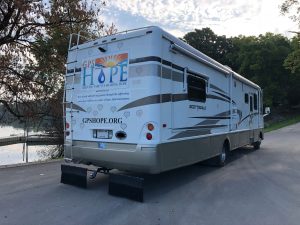 To have Laura come and minister at your event, contact us at office@gpshope.org.
Grieving Parents Sharing Hope (GPS Hope) is here to walk with parents through the darkness of child-loss, guiding them to a place of hope, light and purpose.
It is a safe place for anyone who has lost a child from this earth. There is no shame or judgment in where you are in this journey, including if you are struggling in your relationship with God or your faith has been completely shattered.