It was certainly never in our plan to have a child leave this earth ahead of us. But that is what happened to many of us, and it changes everything.
It may have blindsided us, but it didn't take God by surprise. Even before your child was thought in your mind, He knew how many days he or she would have here on this earth.
We can't move forward without hope. So how do we get that hope to be able to start working our way out of the darkness? Is it even possible?
Listen to this episode to find out.
Links Mentioned in this episode:
YouTube Video that talks about Becca's amputation and shows her first little prosthetic leg: Your Changed Identity
Forgiveness Prayers (scroll down to the bottom of the show notes to request them to be sent to you): Podcast Episode 6
Find on Amazon When Tragedy Strikes:Rebuilding Your Life With Hope and Healing After the Death of Your Child (Note: This is an affiliate link, which means a portion of your purchase will be donated to GPS Hope.)
(To check out the When Tragedy Strikes Hope & Healing Course click here.)
Click here to become a monthly partner, giving hope to other parents, or to give a special gift to keep this podcast going, along with providing  other needed resources to bereaved parents.
(GPS Hope is a 501c3 nonprofit and runs on the financial support of those who believe in passing along the hope they have received to others.)
Birthdays:
Riley Whitehead was born on June 3 and is forever 19.
Aaron Paige was born on June 6 and is forever 21.
If you would like your child mentioned on the podcast the week of his or her birthday, click here to fill out the short form with the needed information.
The special song written for our children's birthdays I Remember Well can be heard here.
Remember to Hold On Pain Eases; there is HOPE!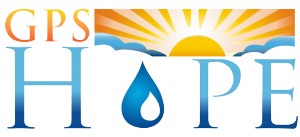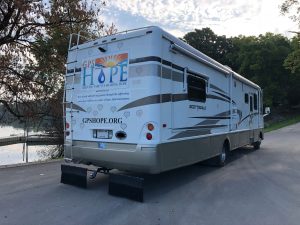 To have Laura come and minister at your event, contact us at office@gpshope.org.
Grieving Parents Sharing Hope (GPS Hope) is here to walk with parents through the darkness of child-loss, guiding them to a place of hope, light and purpose.
It is a safe place for anyone who has lost a child from this earth. There is no shame or judgment in where you are in this journey, including if you are struggling in your relationship with God or your faith has been completely shattered.