This series of Finding Joy Again wouldn't be complete if we didn't also talk about some verses in the Bible that tell us to have joy in our trials, which can almost be like stumbling blocks that get in the way – things we can trip over.
As I started recording, I realized I had written myself so many notes on this topic, looking at a few of these verses that talk about having joy in our trials that I ended up cutting it off to have a part one and part two.
Here in part one we will look at:
2 Corinthians 8:2
James 1:2-4
Romans 12:2
1 Peter 1:6-9
Next week we will look at a few more verses.
If there are scriptures that just don't make sense right now, or seem to contradict what you are experiencing, it's okay to be honest with God about it, and set them on a shelf for a while, including these verses about joy. The Holy Spirit will pull them back down to untangle them for you when He knows you are ready to see them through God's eyes and understand how they can help meet you where you are at that moment.
Links Mentioned in this episode:
Click here to find out more about the My Grief Journey: Coloring Book and Journal for Bereaved Parents
Go to the GPS Hope web store to order the My Grief Journey: Coloring Book and Journal for only $5 through the month of July.
Click here to become a monthly partner, giving hope to other parents, or to give a special gift to keep this podcast going, along with providing  other needed resources to bereaved parents.
(GPS Hope is a 501c3 nonprofit and runs on the financial support of those who believe in passing along the hope they have received to others.)
Birthdays:
Abby Sherwood was born on July 15 and is forever 18.
Madeline Youngdahl was born on July 16 and is forever 14.
Evelyn Grace MacQuarrie was born on July 16 and died at birth.
Jimmy LaPlante was born on July 19 and is forever 39.
If you would like your child mentioned on the podcast the week of his or her birthday, click here to fill out the short form with the needed information.
The special song written for our children's birthdays I Remember Well can be heard here.
Remember to Hold On Pain Eases; there is HOPE!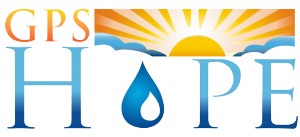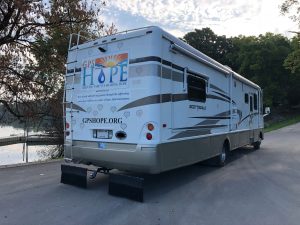 To have Laura come and minister at your event, contact us at office@gpshope.org.
Grieving Parents Sharing Hope (GPS Hope) is here to walk with parents through the darkness of child-loss, guiding them to a place of hope, light and purpose.
It is a safe place for anyone who has lost a child from this earth. There is no shame or judgment in where you are in this journey, including if you are struggling in your relationship with God or your faith has been completely shattered.