Last week I started talking about scriptures that can be difficult to understand like having joy in trials or rejoicing always in the Lord. This episode was going to be part 2 of that discussion. Due to "the computer eating my homework", I lost my notes and was unable to record what I had planned to share.
Instead, this episode is an edited version of a talk I had with Joe and Shaunda Knight, of Knightsong Ministries. Joe and Shaunda live full-time in their fifth wheeler, traveling the country sharing hope with others after the death of their son, Matt, in 2007. (No wonder Dave and I like them so much!)
It is a great discussion on the topic of finding joy again, including when Shaunda shares about her "Matt box".
Links Mentioned in this episode:
When Tragedy Strikes on Amazon (eBook on sale for only $3.99 through July 26, 2020.)
Click here to find out more about the My Grief Journey: Coloring Book and Journal for Bereaved Parents.
Go to the GPS Hope web store to order the My Grief Journey: Coloring Book and Journal for only $5 through the month of July.
Click here to become a monthly partner, giving hope to other parents, or to give a special gift to keep this podcast going, along with providing  other needed resources to bereaved parents.
(GPS Hope is a 501c3 nonprofit and runs on the financial support of those who believe in passing along the hope they have received to others.)
Birthdays:
Robert William Corbett was born on July 20 and is forever 21 years old.
Joey Figueroa was born on July 23 and is forever 39 years old.
Claire Rebecca was born on July 27 and is forever 5 years old.
If you would like your child mentioned on the podcast the week of his or her birthday, click here to fill out the short form with the needed information.
The special song written for our children's birthdays I Remember Well can be heard here.
Remember to Hold On Pain Eases; there is HOPE!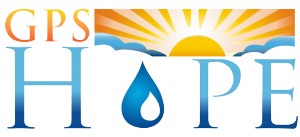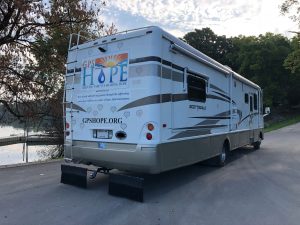 To have Laura come and minister at your event, contact us at office@gpshope.org.
Grieving Parents Sharing Hope (GPS Hope) is here to walk with parents through the darkness of child-loss, guiding them to a place of hope, light and purpose.
It is a safe place for anyone who has lost a child from this earth. There is no shame or judgment in where you are in this journey, including if you are struggling in your relationship with God or your faith has been completely shattered.