When our child dies, most of us have an immediate support system. But as the weeks and months go by, those people usually go back to their lives and we are left still shattered.
We feel like we are going crazy. People around us say that we should be "over this" by now and make us either feel angry at them for suggesting such a thing, or feel guilty for still being such a mess, easily confused, forgetful, not wanting to be social, crying all the time, etc.
How do we know if this is "normal" grief for someone who has lost a child, or if it is abnormal and we need to get some professional help or be on meds, like some friends and family might be telling us?
Finding others who are ahead of you on this journey of child loss can be that anchor of assurance and hope that you need.
In this episode, Linda Findlay joins Laura Diehl to talk about the importance of connecting with other bereaved parents for support, how it isn't morbid to attend a group meeting, and how cruises (yes, a cruise ship out on the ocean stopping at tropical places) can be the ultimate place of connecting with others who "get it", helping you move in the direction of greater healing.
Linda Findlay has worked with grieving families for over 30 years.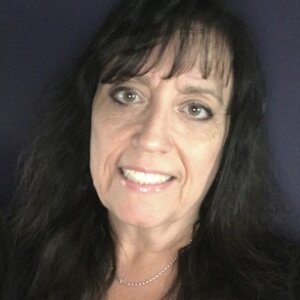 After losing her daughter in 1989, she started a resource and referral service for grieving families. Soon after she began providing personalized aftercare solutions for hundreds of funeral homes across the nation. Linda is now an aftercare specialist who has created, facilitated, and coordinated hundreds of workshops, services, and support groups. As a Christian lay counselor, Linda's highest honor is to enter people's lives and help make a difference.
Links Mentioned in this episode:
Get more information to join GPS Hope on a grief cruise.
Mourning Discoveries(for funeral home aftercare services) with Linda Findlay.
YouTube video "Does It ever get better?" with Laura and Linda.
Please remember to give this podcast a rating and review to help other parents who are looking for something that will encourage them.
Click here to become a monthly partner, giving hope to other parents, or to give a special gift to keep this podcast going, along with providing  other needed resources to bereaved parents.
(GPS Hope is a 501c3 nonprofit and runs on the financial support of those who believe in passing along the hope they have received to others.)
Birthdays:
Giovanna Giannini was born on September 30 and is forever 20.
Aaliyah Henderson was born on October 1 and is forever 4.
Corey Ryan Woodrich was born on October 1 and is forever 31.
Joshua Konaszewski was born on October 2 and is forever 24.
James Gross was born on October 3 and is forever 30.
If you would like your child mentioned on the podcast the week of his or her birthday, click here to fill out the short form with the needed information.
The special song written for our children's birthdays I Remember Well can be heard here.
Remember to Hold On Pain Eases; there is HOPE!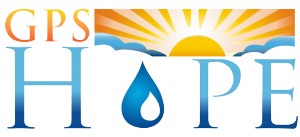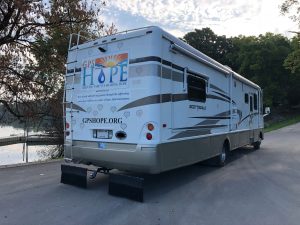 To have Laura come and minister at your event, contact us at office@gpshope.org.
Grieving Parents Sharing Hope (GPS Hope) is here to walk with parents through the darkness of child-loss, guiding them to a place of hope, light and purpose.
It is a safe place for anyone who has lost a child from this earth. There is no shame or judgment in where you are in this journey, including if you are struggling in your relationship with God or your faith has been completely shattered.