This is the beginning of a chat I had in the Hope Mobile with a Wisconsin friend, Erica Mitchell.
Today's talk is quite a bit of the details (and I do mean details – as in possible trigger warning, which are important to her story) of Erica's story of the traumatic pregnancy loss of her son, Sheldon, including her questioning why God would make promises to her that He wasn't keeping.
Erica does a great job of sharing how she saw God preparing her for the loss and walking with her as she went through the drawn-out trauma. She also does a great job of sharing the raw realness of not understanding what was happening or why it was happening, and being confused and angry with God.
This is the same seesaw many of us find ourselves on. We know we desperately need Him to get us through this suffocating darkness, but at the same time we feel like it is His fault for leading us to this painful place.
Most of us desire and even beg God to see our child in heaven. We close this episode with Erica getting that chance and being angry that God would dare show her Sheldon with Jesus in heaven after taking him away from her.
Erica Mitchell is a daughter of the King.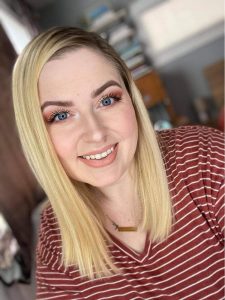 She loves being a wife of 9 years to Justin and the mother to 3 sons: Shylo 8, Shay 6, Sheldon (growing up in heaven) and rainbow baby girl Zoey. She believes worship is a lifestyle and loves to create with lyrics, music, and makeup. She has a calling and anointing in her words and voice to encourage and bring freedom to others in their personal relationship with Jesus. Her faith and heavenly perspective are contagious and overflows into all areas of her life.
(Note: The views and opinions of our guests outside of this podcast may not be in agreement with GPS Hope.) 
Links Mentioned in this episode:
Watch Erica in Bride shocks groom as she sings to him walking down the aisle "From This Moment" YouTube video (which has over 15 million views).
Read a recent Expressions of Hope blog written by Erica: Child Loss, PTSD and God.
Connect with Erica on Facebook  or email her at: jemitchell4ev@yahoo.com.
Please remember to give this podcast a rating and review to help other parents who are looking for something that will encourage them.
Click here to become a monthly partner, giving hope to other parents, or to give a special gift to keep this podcast going, along with providing  other needed resources to bereaved parents.
(GPS Hope is a 501c3 nonprofit and runs on the financial support of those who believe in passing along the hope they have received to others.)
Birthdays:
Joshua Nicholson was born on October 9 and is forever 29.
Niyam Deloatch was born on October 10 and is forever 20.
Mitchell was born on October 12 and is forever 17.
If you would like your child mentioned on the podcast the week of his or her birthday, click here to fill out the short form with the needed information.
The special song written for our children's birthdays I Remember Well can be heard here.
Remember to Hold On Pain Eases; there is HOPE!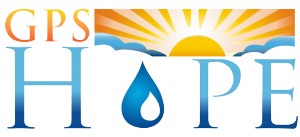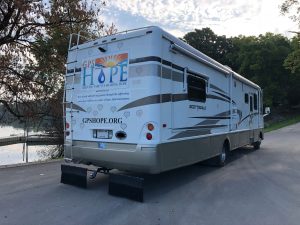 To have Laura come and minister at your event, contact us at office@gpshope.org.
Grieving Parents Sharing Hope (GPS Hope) is here to walk with parents through the darkness of child-loss, guiding them to a place of hope, light and purpose.
It is a safe place for anyone who has lost a child from this earth. There is no shame or judgment in where you are in this journey, including if you are struggling in your relationship with God or your faith has been completely shattered.