Season Topic: The Many Facets of  Forgiveness
This is part two of the discussion on forgiving God for allowing our child to die. If you missed part one, you will want to go back and listen to episode 7.
We start out by picking up where we left off in talking about the big question of "WHY?" and I share how you can turn a corner so that "why" doesn't continue to plague you.
God's favor
In this episode we talk about what it really means to have God's favor, along with the difference of a "wonderful plan" for our lives and being full of wonder at how God is with us through the blessings and the painful tragedies.
It is not what God will do, but that God will BE.
During grief, people either move toward God or away from Him. But when we move away from Him, we are moving away from the One who can help us the most.
I deeply encourage you to make the same choice to forgive God that I have asked you to make to forgive your child and others (including yourself). There is no prayer written out to forgive God like I gave in the first six episodes with those we need to forgive. This is one that you need to say from your heart, and once again, visit it over and over again, until it takes root and you can lean on Him instead of stiff arming and pushing Him away.
Reminder: God made sure that this world is not our final destination!
We will eventually be reunited with our child, never to be separated again.  And THAT is something a good God has done for us!
Birthdays
Calvin Joseph Kendricks Jr. was born on June 17 and is forever 28
I would love to announce your child's birthday. Click here to fill out the short form with the needed information. And be sure to let other bereaved parents know that their child can be celebrated with our listeners!
The full song I Remember Well (which is the background song during the birthday segment) can be heard here.
Links referred to in this episode
Since we have just finished the first series. I would really appreciate your feedback, because this podcast is for YOU! What did you like or not like about it? What topic would you like to have discussed? Is there something I can do to make it better?
Would love to hear from you. Leave a comment on the page with the show notes here, or email me directly at laura@gpshope.org
GPS Hope Retreat: If you would like to get away for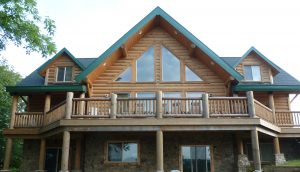 a weekend in a beautiful setting with myself and Dave and a small group of just 12 bereaved parents, make sure you check out our retreat scheduled in October.
Give Hope to Others: If GPS Hope has brought you hope and light in your grief journey, please consider helping us reach more grieving parents who find themselves hurled onto this same unwanted path. Click here to support GPS Hope monthly or to give a special gift.
And please remember to Hold On Pain Eases, there is HOPE!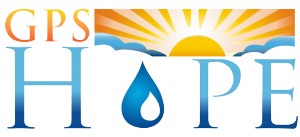 You are safe here. No masks needed…
Grieving Parents Sharing Hope (GPS Hope) is here to walk with parents through the darkness of child-loss, guiding them to a place of hope, light and purpose. This is a safe place for anyone who has lost a child from this earth. There is no shame or judgement in where you are in this journey, including if you are struggling in your relationship with God or your faith has been completely shattered.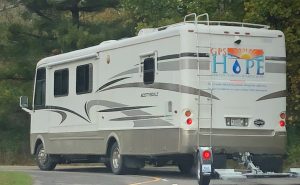 To have Laura come and speak or sing at your event, contact us at office@gpshope.org.