Christmas can be one of the worst weeks of the year for many of us with child loss. After my daughter, Becca, died, it made me realize that even though I did my best to make Christmas about the birth of Jesus, it really was more about things like baking traditional cookies, giving my kids presents and making the season fun for them.
The death of our child causes us to rethink everything we thought we knew about life and about God. And Christmas is a great time to remind ourselves that Jesus came here on earth as a baby, for the purpose of dying so that we can live forever with Him, and with our children and other loved ones.
Without God's love, we would remain drowning in a sea of grief. In this episode, I start out reading something I wrote called Forever, and then go on to share about the hope of heaven, because of His incredible love for you and your child.
Links Mentioned in this episode:
I want to know more about the self-help courses based on the book When Tragedy Strikes.
Take me to sign up for the Rebuilding Your Life courses at half price!
The poem "Forever" that was read in this episode can be downloaded in the GPS Hope free members library. Just click here. (If you have not signed up to access the library, you will need to put in your email address and give yourself a password.)
GPS Hope website: gpshope.org
Click here to become a monthly partner, giving hope to other parents, or to give a special gift to keep this podcast going, along with providing  other needed resources to bereaved parents.
(GPS Hope is a 501c3 nonprofit and runs on the financial support of those who believe in passing along the hope they have received to others.)
Birthdays:
James Anthony Walkley was born on December 23 and is forever 28.
John Ferreira Jr. was born on December 24 and is forever 32.
Ryan Durkin was born on December 27 and is forever 19.
Tevin Tyon was born on December 28 and is forever 21.
If you would like your child mentioned on the podcast the week of his or her birthday, click here to fill out the short form with the needed information.
The special song written for our children's birthdays I Remember Well can be heard here.
Remember to Hold On Pain Eases; there is HOPE!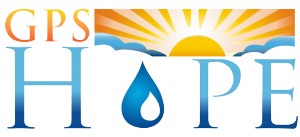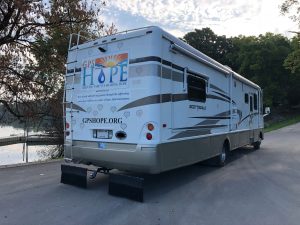 To have Laura come and minister at your event, contact us at office@gpshope.org.
Grieving Parents Sharing Hope (GPS Hope) is here to walk with parents through the darkness of child-loss, guiding them to a place of hope, light and purpose.
It is a safe place for anyone who has lost a child from this earth. There is no shame or judgment in where you are in this journey, including if you are struggling in your relationship with God or your faith has been completely shattered.