This is the last episode in our series of Grief and Music after Child Loss.
What you will be hearing is part of a conversation I had with Hannah Linton and her mom, Kathi Wilson that was originally recorded as a video in 2017 for our Hope & Healing Virtual Summit (online conference). Kathi is a singer/songwriter, and one of her CD's I played many times in my little prayer room as it ministered to me in my place of suffocating darkness after my daughter Becca died.
Connections were made at some point, and Hannah was the first one to reach out to me, asking for help with her loss of a recently birthed a premature daughter who only lived a few hours. We became very close, as we corresponded with each other.
Hannah and her mom, Kathi, have a very special place in my heart, and I am thrilled to give you the chance to meet them in this episode. You will also get to hear one of Kathi's songs called, These Are the Tears."
Hannah Linton has been an integral part of the worship ministry of her mom, Kathi Wilson. She is blissfully married to Micah, her first love, and is a happy stay at home mom with her 4 beautifully abundant children. Hannah has lost 8 babies from this earth and walked the road of sorrow till she found the home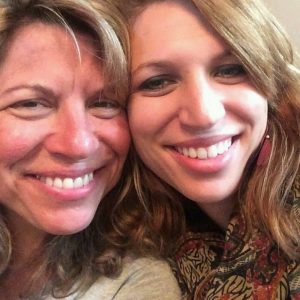 comfort has become for her. Music and writing have played an important part of this journey.
Kathi Wilson has been crafting lyrics and making melodies to match them for over three decades. Songwriting has genuinely become a crucial element in how she navigates the sometimes very challenging journey we call "life." As a singer/songwriter, Kathi is regularly motivated to express her deepest longings, in order to maintain a deep connection with her heart, to continue to cultivate her intimate friendship with God, and to build more meaningful relationships with everyone she learns to know. It is one of her greatest delights to release songs of deliverance and healing over broken hearts and torn up lives. 
(Note: The views and opinions of our guests outside of this podcast may not be in agreement with GPS Hope.)
Links Mentioned in this episode:
Kathi Wilson's CD, Nothing Will I Withhold
Find out more about the GPS Hope & Healing Virtual Summit (online conference)
Donate $20 here to be entered for a $100 Amazon gift card drawing (deadline is March 13).
Don't forget to give this podcast a rating and review to help other grieving parents find us!
Click here to become a monthly partner, giving hope to other parents, or to give a special gift to keep this podcast going, along with providing  other needed resources to bereaved parents.
(GPS Hope is a 501c3 nonprofit and runs on the financial support of those who believe in passing along the hope they have received to others.)
Birthdays:
Steven Kowalewski was born on March 11 and is forever 28.
Amy Rebecca Wetmore was born on March 13 and is forever 30.
Andrew Woulard was born on March 15 and is forever 23.
Jeffrey Macedo was born on March 15 and is forever 18.
If you would like your child mentioned on the podcast the week of his or her birthday, click here to fill out the short form with the needed information.
The special song written for our children's birthdays I Remember Well can be heard here.
Remember to Hold On Pain Eases; there is HOPE!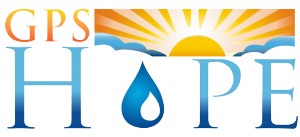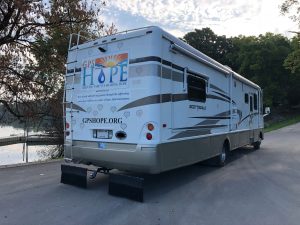 To have Laura come and minister at your event, contact us at office@gpshope.org.
Grieving Parents Sharing Hope (GPS Hope) is here to walk with parents through the darkness of child-loss, guiding them to a place of hope, light and purpose.
It is a safe place for anyone who has lost a child from this earth. There is no shame or judgment in where you are in this journey, including if you are struggling in your relationship with God or your faith has been completely shattered.