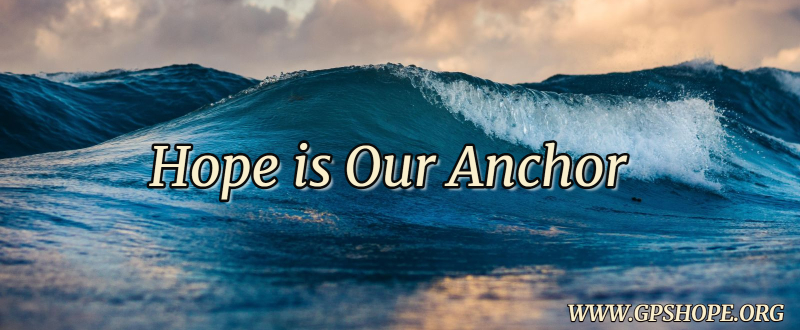 I remember that first year after my daughter, Becca, died. She passed in October, so right away we were thrown into all the end-of-year holidays without her. As it was getting closer to New Year's Eve and New Year's Day, I felt horrible. I felt like going into a new year meant leaving Becca behind on a whole new level. Life was going on without her, and it wasn't supposed to!
This heaviness we can be feeling right now between the end-of-year holidays and being in a different year without our child is exactly why I feel led to remind us of the hope we can still have, even in this place of suffocating darkness after the death of our child.
Many of us don't have any idea how we are going to get through the rest of our time here on earth, much less getting to the place of being okay with it. We definitely cannot see ourselves getting to the place where we want to stick around a while longer because our life has found meaning and purpose again. That just feels impossible.
At the same time, we also shake our head in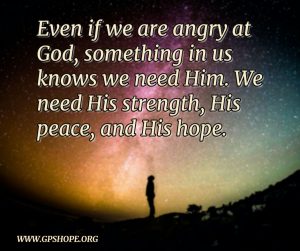 wonderment at how anyone can get through this without God to lean on. Even if we are angry at Him, something in us knows we need Him. We need His strength, His peace, and His hope.
To help us grab hold of that hope, let me share just a few scriptures with you.
Before I do, let me make sure we realize that the hope God talks about is much different than we often use the word hope. "I hope it doesn't rain." "I hope she passes the test." These are wishes. God's hope is not a wish, but a confidence that He will come through for us. I see hope as a seed we plant that is nourished to become faith/trust.
Here are some of the things we read in God's Word about that kind of hope.
Psalm 119:147 I rise before dawn and cry for help; I have put my hope in your word. (NIV)
Psalm 130:7 …hope in the Lord! For with the Lord there is steadfast love, and with him is great power to redeem. (NRSV)
Job 14:7 There is hope for a tree that has been cut down; it can come back to life and sprout. (GNT)
Jeremiah 17:17 You alone are my hope in the day of disaster. (NLT)
Lamentations 3: 19-24 I'll never forget the trouble, the utter lostness, the taste of ashes, the poison I've swallowed. I remember it all—oh, how well I remember—the feeling of hitting the bottom. But there's one other thing I remember, and remembering, I keep a grip on hope: God's loyal love couldn't have run out, his merciful love couldn't have dried up. They're created new every morning. How great your faithfulness! I'm sticking with God (I say it over and over). He's all I've got left. (MSG)
1 Corinthians 13:7 Love never gives up, never loses faith, is always hopeful, and endures through every circumstance. (NLT)
Hebrews 6:18-20 We who have run for our very lives to God have every reason to grab the promised hope with both hands and never let go. It's an unbreakable spiritual lifeline, reaching past all appearances right to the very presence of God where Jesus, running on ahead of us, has taken up his permanent post as high priest for us. (MSG)
Hebrews 6:19 This hope is a safe anchor for our souls. It will never move. This hope goes into the Holiest Place of All behind the curtain of heaven. (NLV)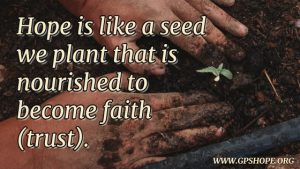 Hope is what keeps us going. It is our anchor in the storm of grief, when we feel like we are going under and can't get back to the surface to breathe.
I pray that what you have read here gives you at least a glimmer of needed hope as we are on this unwanted journey together.
If you are one of my podcast listeners, you know I will have to end this blog with one more word of hope, literally, which is my acronym for hope.
Hold
On
Pain
Eases
There is HOPE!

The above scriptures are just a few of thirty-six verses which were read on podcast episode 192. To listen to all of them being read to you, click here.
You can also get a downloadable PDF of all thirty-six scriptures. Just submit your name and email address below. (This will also put you on the Weekly Word of Hope email list which you can unsubscribe from at any time.)
Laura's next book will be coming out soon! It is called Reflections of Hope: A Daily Reading for Bereaved Parents. You can find out more about it here.
Expressions of Hope is provided by Grieving Parents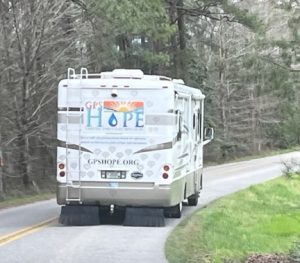 Sharing Hope (GPS Hope). The founders, Dave and Laura Diehl, travel full time in their Hope Mobile (a 38-foot motor home) to be more easily available for speaking and ministry requests, and bringing intimate weekend retreats to bereaved parents. Laura is also a singer/songwriter and the author of multiple award-winning books.
If you would like more information about bringing Dave and Laura to you for an event, please send an email to office@gpshope.org.
If you are interested in bringing GPS Hope to your area for a weekend retreat click here.