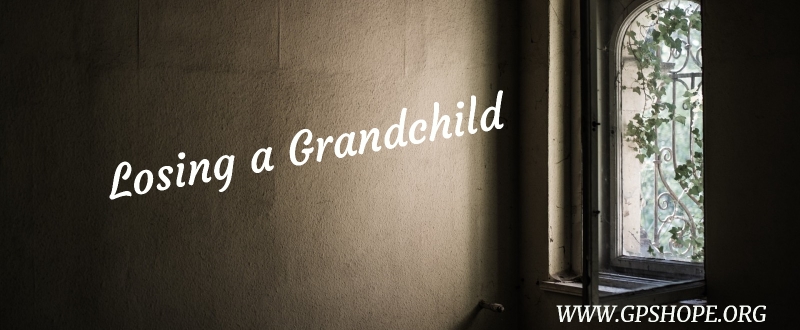 Most of us have a special place in our hearts for our grandparents. With six grandchildren myself (and number seven on the way), I can assure you the feelings are mutual. Grandchildren have a very special place in our hearts as well.
When a grandparent loses a grandchild from this earth, they get hit with a double whammy.  These precious grandparents face the personal loss of a big piece of their heart. But not only is there the intense pain of the hole in their heart that will never be filled, they have the added agony of watching their own child be plunged into an abyss of darkness, and there is nothing they can do about it.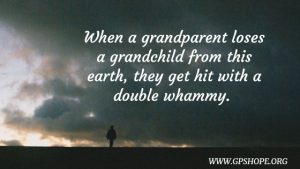 Up until last summer, my husband and I were blessed to have all four of our parents still here on this earth. (Dave's dad passed last July, and my dad passed last month), so all four of them were still here on earth when Becca died.
I am thankful I asked them a couple of years ago to share their thoughts with me about losing their granddaughter, because I have heard from several grandparents lately (some of them are the ones who found GPS Hope and connected their grieving adult child to us), and now I can share their thoughts with other grandparents.
I hope and pray their words bring hope and encouragement to any grandparents who have lost a grandchild and are reading this.
I'll start with my mom. The death of my daughter, Becca, has caused me to lean on her, more than I ever have in life. And thankfully, she has been more than willing to allow me to do so.  The bond between a mother and daughter is a special one, and I praise God for the mom He has given to me.
Through all the things our family went through over the years, it was so hard to see my dearly loved, first grandchild, struggle, time after time after time.  But in some ways, it was even more difficult to watch my own daughter deal with crisis after crisis with Rebecca.  The worst was to stand by and see my precious daughter's deep grief at the loss of her precious daughter, as she has tried to learn how to cope and adjust to that reality.
 How did I deal with all of this?   I cried and I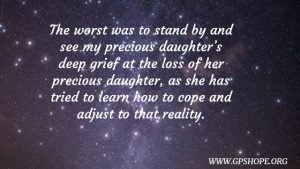 prayed a lot, clinging to the only One who can really bring any comfort at a time like this.  I am thankful for the One who can express my heart to the Father, when I don't really even know how to pray (per Romans 8:26). 
As the years go by, I see more and more glimpses of beauty coming from the ashes, gladness instead of mourning, and praise instead of the spirit of despair (to paraphrase Isaiah 61:3).   Life will never be the same, and there will always be sad moments, but life for the most part can become joyful and happy again.  And that is the way that Becca would want it.
My dad was a pastor and a traveling evangelist in my growing up years, and his heart to see people come to know the love of Christ was deeply imbedded in him, even in his years of being home-bound with Parkinson's. His thoughts have been on heaven for quite some time, even more so after his granddaughter went on ahead of him.
I am approaching this from a Christian's point of view. Death is completely different when a Christian dies then when a non-Christian dies. I have experienced the emotion of both.
When we die in Christ, do we really die? The Scriptures tell us that we are alive in Jesus. We just leave this earth. We close the door to this earth and open the door to heaven to be with Jesus.
 Death can be bittersweet, because we always hate to lose the ones we love. It's especially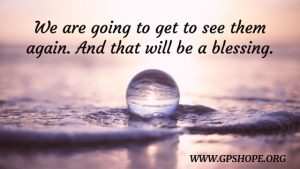 hard on the mother of a child. It's hard on all of us. But for me, I try to look past the death, and see where she (Becca) is today. Death is one thing all of us are going to face. Each one of us is going to die, and we know there is nothing we can do about it. It is actually part of living.
 One of these days, and it might not be too long, I'm going to get to see her again. And I'm going to be able to walk around heaven with her, and with my other loved ones and friends I haven't seen for many years who have gone there. I am going to get to see them again. And that will be a blessing.
And finally, some thoughts from my in-laws. Dave's dad was a pastor for several years as well, and they were also missionaries in Poland and Australia after he retired. So they have seen a lot and have a strong faith in God through these tough times as well.
When you see your children struggle, you struggle, too, and you pray for them. It increases your prayer life. It's hard watching them struggle with it. We just pray and help them through it.
When you get older, you look at it a little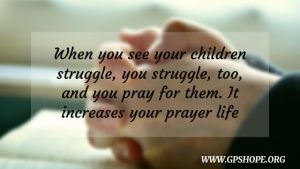 differently. I'm blessed to know that even though here, death separates us from our loved ones, up there, even death cannot separate us. I look forward to that, because I've got lots of 'em up there. Knowing I am going to see them again softens the pain, but every time it leaves a mark.
 What's that song we used to sing? When we all get to heaven, what a day of rejoicing that will be! We'll get to see all the loved ones we've lost and we'll get to see all of those we read about in the Bible and I get to see my Jesus. To me, it will be the most exciting day of my life!
The thought of losing one of my grandchildren can almost terrify me if I allow it (thinking about both my own pain of that precious grandchild being gone and watching one of my kids going through the loss of one of their children). I am very thankful to have the views of mine and Dave's parents, to remind me that this world is only temporary, and we will be with them again.
After the death of my dad last month, I wrote a song. It seems appropriate to share the chorus here with you:
A lifetime here is not enough for us to be together,
So God has made a way for it to be forever.
But until that day comes
I won't make it through by letting go,
But holding on tight to the memories I treasure.
This is not good-by, I'll see you later.

If you would like to listen to Laura sing Together Forever click here.
The quotes from Becca's grandparents were taken from the book From Ring Bearer to Pallbearer: Giving a Voice to Bereaved Siblings and Grandparents. If you would like a free PDF copy of this book, just click this link.
Expressions of Hope is written by author,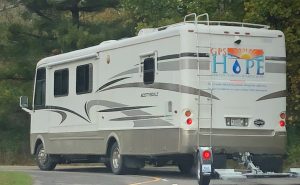 speaker and singer Laura Diehl. She and her husband, Dave, are the founders of Grieving Parents Sharing Hope (GPS Hope). Dave and Laura travel full time in their Hope Mobile (a 38-foot motor home) to be more easily available for speaking and ministry requests, including being invited to hold one-day GPS Hope & Healing conferences.
Laura is a national keynote speaker and has also been a workshop speaker for events such as The Compassionate Friends and Bereaved Parents USA national conferences, along with being a guest on radio shows, podcasts and other media channels such as webinars with Open to Hope.
If you would like more information about Laura as a speaker for your next event or want more information on hosting a GPS Hope & Healing conference, click here.
GPS Hope exists to walk with grieving parents through the suffocating darkness of child-loss, guiding them to a place of hope, light and purpose.
 We also support families, friends and coworkers who want to know how to support these parents both short and long-term.