Some of us have been taught by "the church" that we can have whatever we ask, if we believe and have enough faith. Does that mean the death of our child was our fault, for not having enough faith to keep it from happening? Did we not pray enough, or read our Bible enough? How much is "enough"?
Laura has been on this journey of what it means to have "faith" since 1985, when her three-year-old daughter was diagnosed with bone cancer and had to have her left leg amputated along with going through nine months of chemotherapy. The death of that same daughter, twenty-six years later, threw Laura into a very dark place, once again questioning her "faith".
In this episode, Laura shares what she has learned on this topic that has set her free from any guilt, whether it is sent her way from other Christians, or self-inflicted.
Today's podcast episode is being sponsored by Chris and ReNae Trebelhorn in honor of their son, Aaron. Thank you, Chris and ReNae for honoring your son, Aaron in such a beautiful way and sharing him with us. ReNae writes:
So here we are on your second birthday away from us trying to memorialize you because you were important and a beautiful soul. You loved all life and wanted to help everyone and everything. When a large fish was stuck in a dammed up part of the river at confirmation camp, you rescued it and put it back into the stream. You would fill a room with your love and gentleness. Nearly everyone was drawn to you and you made them feel important and worthy. You never wanted anyone to be alone or feel alone. Aaron Elliot Trebelhorn, we love you and miss you so very much and absolutely hate that we even need to do this to honor you. Happy 23rd birthday in heaven. Love, mom, dad, your brothers and your sister. 
Links Mentioned in this episode:
Add your son or daughter on the Hope Mobile in an In Loving Memory Heart.
Join over 2000 other pareavors and receive a weekly Word of Hope.
I would like to sponsor an episode in honor of my child.
Birthdays:
Rebekah Blakkolb was born on August 14 and left us at age 20.
Joshua Egloff was born on August 15 and left us at age 22.
Aaron Trebelhorn was born on August 16 and left us at age 21.
Jeremy Bornemeier was born on August 16 and left us at age 32.
Jadyn Philipps was born on August 17 and left us at age 18.
Fill out the short form with the needed information to have your child's birthday shared with our listeners.
The special song "I Remember Well", which was written by Laura for our children's birthdays, can be heard on your favorite music app. To hear samples of Laura's other songs, click here.
Remember to Hold On Pain Eases; there is HOPE!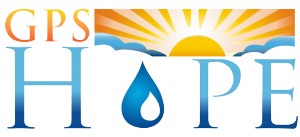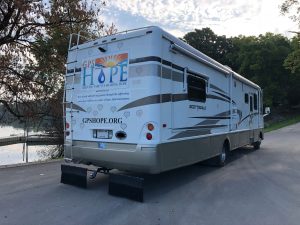 Would you like to have Laura come and speak to your group? Contact us at office@gpshope.org.
Grieving Parents Sharing Hope (GPS Hope) is here to walk with parents through the darkness of child-loss, guiding them to a place of hope, light and purpose.
It is a safe place for anyone who has lost a child from this earth. There is no shame or judgment in where you are in this journey, including if you are struggling in your relationship with God or your faith has been completely shattered.