As we come into the end-of-the-year holiday season, it can help to hear from others who are further down the road and can offer some encouragement and guidance. Lynda Cheldelin Fell is one of those pareavors.
Lynda has ten tips to share with us as we go through the emotional kaleidoscope of missing our child during a time of year that is full of festivities and "joy".
Lynda Cheldelin Fell is a founding partner of the International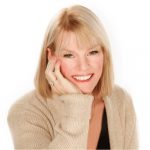 Grief Institute and international bestselling author of over 35 books including the award winning Grief Diaries series. Linda has a background in trauma, grief, and holds a national certification in critical incident stress management. She has earned six national literary awards and five national advocacy award nominations for her work.
(Note: The views and opinions of our guests outside of this podcast may not be in agreement with GPS Hope.)
Links Mentioned in this episode:
Join the discussion! Leave a question or comment on today's talk here.
To connect with Lynda: LyndaFell.com  or internationalgriefinstitute.com
Go to the GPS Hope store to order When Tragedy Strikes and get My Grief Journey for FREE (through November 30).
Click here to find out more about joining Laura live on Sunday evenings for advent, and about the book Hope for the Future: An Advent Journey for Bereaved Parents.
Choose GPS Hope as your charity of choice on Smile Amazon here.
Click here to become a monthly partner, giving hope to other parents, or to give a special gift to keep this podcast going, along with providing  other needed resources to bereaved parents.
(GPS Hope is a 501c3 nonprofit and runs on the financial support of those who believe in passing along the hope they have received to others.)
Birthdays:
Austin Lotterman was born on November 20 and is forever 8 ½.
Benjamin Krawiec was born on November 21 and is forever 32.
Logan Singer was born on November 21 and is forever 17.
Jacinda Avina was born on November 22 and is forever 18.
Jacob LeTourneau was born on November 22 and is forever 21.
Skylar Spencer was born on November 23 and is forever 24.
Melissa Sulikowski Hill was born on November 23 and is forever 38.
Josie Floyd was born on November 24 and is forever 25.
Austin Delgado was born on November 26 and is forever 21.
Tyler Green was born on November 26 and is forever 27.
If you would like your child mentioned on the podcast the week of his or her birthday, click here to fill out the short form with the needed information.
The special song written for our children's birthdays I Remember Well can be heard here.
Remember to Hold On Pain Eases; there is HOPE!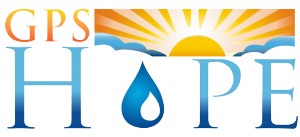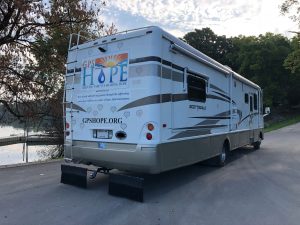 To have Laura come and minister at your event, contact us at office@gpshope.org.
Grieving Parents Sharing Hope (GPS Hope) is here to walk with parents through the darkness of child-loss, guiding them to a place of hope, light and purpose.
It is a safe place for anyone who has lost a child from this earth. There is no shame or judgment in where you are in this journey, including if you are struggling in your relationship with God or your faith has been completely shattered.