A point of frustration for many bereaved parents after child loss is feeling like we are being judged for still missing our children.
There are some people around us who think we should be "moving on" or be "over it" by now, as if the death of our child is like a bad cold. Yes, the death of our child was an event, a moment in time. But that moment has disfigured us for the rest of our lives.
In today's episode, Laura shares a lot of the reasons we continue to struggle with grieving the loss of our child, even years later.
If you know someone who wonders why you aren't back to your old self yet, or thinks something is wrong with you for not moving on by now, you may want to consider passing this episode along to them.
Links Mentioned in this episode:
Want to know more about Laura's books? Click here. 
Find out more about the GPS Hope & Healing retreats.
Join Laura and Dave on The Grief Cruise in October. Click here for information.
Join the discussion! Leave a question or comment on today's talk here.
Click here to become a monthly partner, giving hope to other parents, or to give a special gift to keep this podcast going, along with providing  other needed resources to bereaved parents.
(GPS Hope is a 501c3 nonprofit and runs on the financial support of those who believe in passing along the hope they have received to others.)
Birthdays:
Noah J Barela budded on earth to bloom in heaven on January 14.
Joshua Caldwell was born on January 16 and is forever 28,
Tate Kwiatkowski was born on January 16 and is forever 69 days.
Jonathan Jackson was born on January 17 and is forever 15.
Hugh Brown was born on January 19 and is forever 18.
Jeanette Marie was born on January 19 and is forever 36.
If you would like your child mentioned on the podcast the week of his or her birthday, click here to fill out the short form with the needed information.
The special song written for our children's birthdays I Remember Well can be heard here.
Remember to Hold On Pain Eases; there is HOPE!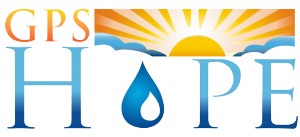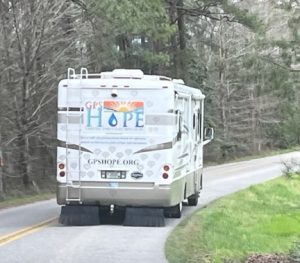 To have Laura come and minister at your event, contact us at office@gpshope.org.
Grieving Parents Sharing Hope (GPS Hope) is here to walk with parents through the darkness of child-loss, guiding them to a place of hope, light and purpose.
It is a safe place for anyone who has lost a child from this earth. There is no shame or judgment in where you are in this journey, including if you are struggling in your relationship with God or your faith has been completely shattered.