As a pareavor (parent who is bereaved of their child) we are broken. Deeply broken and our hearts are shattered. We don't think it is possible to ever have our hearts be put back together.
In today's episode, Laura shares her thoughts and experience in being broken after child loss, and being okay with being broken.
Today's episode is sponsored by Stephen and Ariel Kostrna in memory of Milo Liam Kostrna.
"From the moment we knew he was alive, we loved him. We felt such longing to meet him and to hold him, especially when we knew the time was drawing near. At last, our dear little boy was flawlessly born on May 3rd last year. We learned so much about him in those first few minutes. He was beautiful, he was cuddly, and we were and are so glad that he is ours. 
Milo, we know you are alive, and we love you. We feel such longing to meet you and to hold you, I'm sure it will be especially strong when our time is drawing near. At last, our dear little boy will see his parents flawlessly born anew. We will learn so much about you in those first few minutes. You will still be beautiful, you will still be cuddly, and you will still be ours just as we are yours."
We love you, little boy.
Links Mentioned in this episode:
Click here to find out more about Reflections of Hope: Daily Readings for Bereaved Parents.
Please give a rating and review here on Amazon for Reflections of Hope.
Please share the following with others!
Podcast episode 106: International Bereaved Mother's Day
Podcast episode 156: A Special Day for Bereaved Mothers
A Letter to My Child on Bereaved Mother's Day
Click here to sponsor an episode in memory of your child.
Birthdays:
Milo Kostrna budded on earth to bloom in heaven on May 3.
Rosalie Marstall was born on May 4 and is forever 4.
Blake Anthony Wellmaker was born on May 5 and is forever 28.
Adam Walker was born on May 6 and is forever 28.
If you would like your child mentioned on the podcast the week of his or her birthday, click here to fill out the short form with the needed information.
The special song written for our children's birthdays I Remember Well can be heard here.
Remember to Hold On Pain Eases; there is HOPE!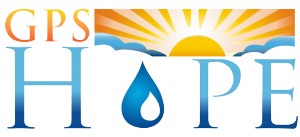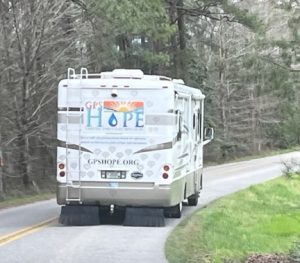 To have Laura come and minister at your event, contact us at office@gpshope.org.
Grieving Parents Sharing Hope (GPS Hope) is here to walk with parents through the darkness of child-loss, guiding them to a place of hope, light and purpose.
It is a safe place for anyone who has lost a child from this earth. There is no shame or judgment in where you are in this journey, including if you are struggling in your relationship with God or your faith has been completely shattered.